Working Families Party Endorses Elizabeth Warren for President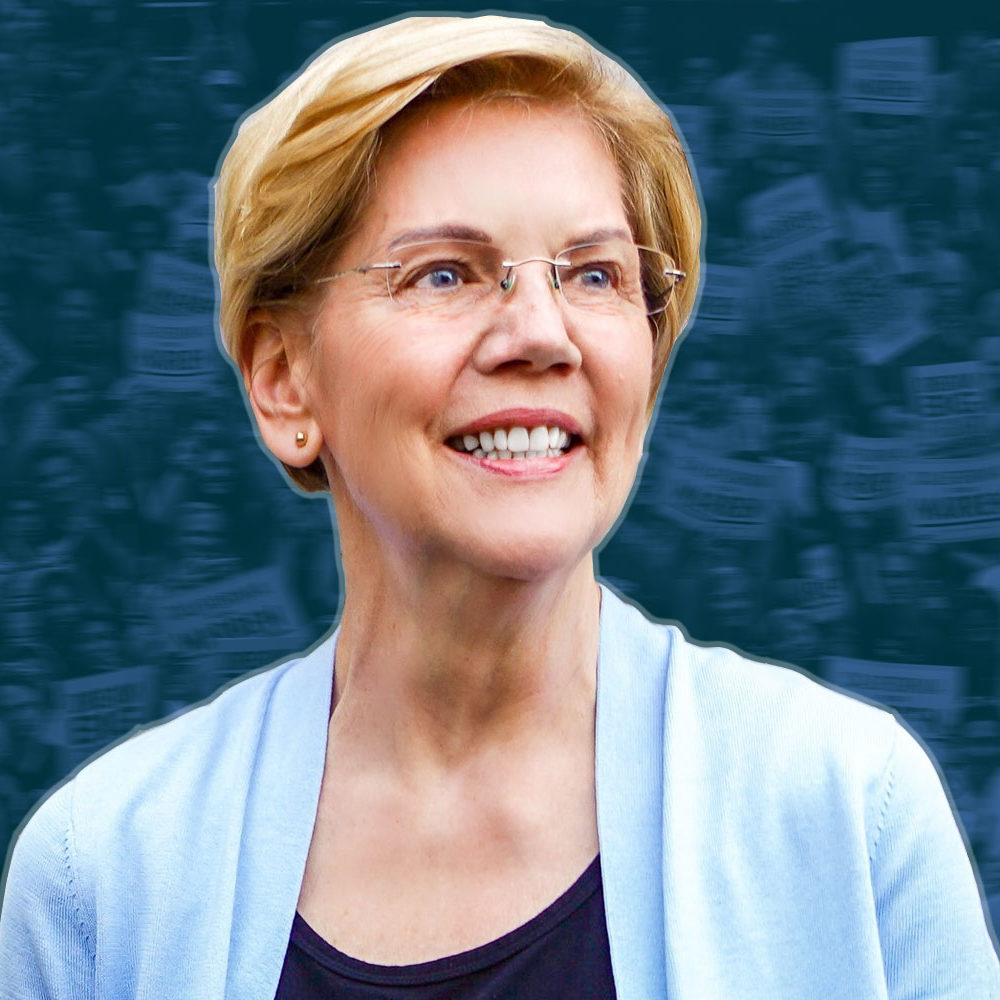 Working Families Party Endorses Elizabeth Warren for President
Warren Wins With 60.9% Support In First Round of Ranked Choice Vote
The Working Families Party today announced its endorsement of U.S. Sen. Elizabeth Warren (D-Mass.) in the Democratic Primary for President of the United States, after a vote of the WFP's members, supporters, and national committee. The result comes after a three-month endorsement process in which tens of thousands participated in debate and discussion, online forums, house parties, and live Q&As with five contenders for the Democratic nomination.
The two highest vote-getters were Senator Warren with 60.91% of the vote, and 35.82% for U.S. Sen. Bernie Sanders (D-Vt.). More than 80% of voters listed Warren and Sanders as their top two picks.
"Senator Warren strikes fear into the hearts of the robber barons who rigged the system, and offers hope to millions of working people who have been shut out of our democracy and economy," said Maurice Mitchell, Working Families Party National Director. "Our job now is to help Senator Warren build the mass movement that will make her transformational plans a reality."
The screening process included supporter polls, online membership forums, and a series of Live Q&As watched by hundreds of thousands of people. Each of the interviews made national news. In Warren's Q&A, the senator announced her intent to repeal large swaths of the 1994 crime bill championed by then-Senator Joe Biden. Democratic candidate Julián Castro unveiled an ambitious and expansive "working families" economic inequality package immediately before joining his Q&A with members in Dallas, Texas.
The endorsement vote was conducted by ranked-choice voting. Half of the total vote share went to the WFP's supporter base, with the other half going to the WFP National Committee, the organization's governing body. Warren's 60.91% vote share in the first round won her the endorsement outright, with no further voting rounds necessary.
"We're lucky to have two strong progressive candidates leading in this race," said Mitchell. "Senator Warren and Senator Sanders have both shaped the ideological terrain on which this campaign is being waged. They have proven an effective team on debate stages and in the polls, and we hope that partnership continues. We're proud to call both of them allies in the fight for a more just America."
Founded in New York twenty-one years ago, the Working Families Party is a grassroots progressive political party that fights to make our country work for the many, not just the few. WFP recruits, trains, and elects the next generation of progressive leaders to office. It has state affiliates or local chapters in seventeen states, and membership in every part of the country.
This year the WFP is driving a progressive wave in local elections across America. The WFP helped elect longtime tenants organizer and progressive champion Jumaane Williams as Public Advocate in New York City, swelled the ranks of Chicago city council progressive caucus, put public education champions on the school board in Milwaukee, helped make Stephen Mason the first Black mayor of Cedar Hill, Texas, helped insurgent Latinx LGBTQ activist Candi CdeBaca oust a longtime incumbent on the Denver City Council, and elected other council members from Morgantown, W.Va., to Phoeniz, Ariz.
In 2018, the WFP defeated flipped state senate chambers in New York and Colorado, defeated big-spending political establishments in Maryland and Milwaukee, and helped Tony Evers and WFP National Committee member Mandela Barnes oust Wisconsin Gov. Scott Walker.