Election Day 2019: "We broke the GOP"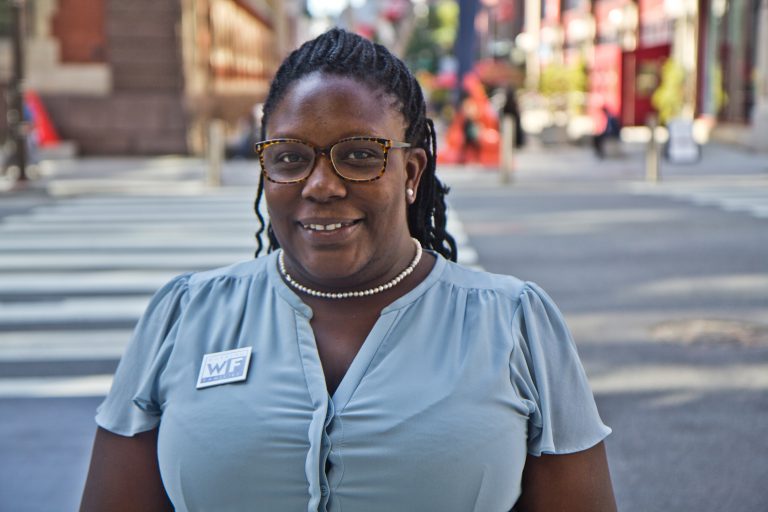 We did it. Thanks to organizers and volunteers; to our union friends and allied organizations; to community leaders in dozens of cities — and most of all, thanks to you — Election Day 2019 was chock full of HUGE wins for our movement.
We made history in Philadelphia by booting out one of two Republicans on the city council and electing Kendra Brooks on the Working Families Party line in their place — the first third-party candidate elected to city council in 100 years!
This is one of the most significant victories for a third party in generations. Through relentless grassroots organizing and coalition building, we were able to overcome massive opposition from both the Republican party and the Democratic machine. It's one huge step towards building a more progressive city council that will put working people's interests first — and changing the political landscape not just in Pennsylvania but nationwide.
But that wasn't the only big win for WFP in 2019:
 In New York City, we re-elected Jumaane Williams for Public Advocate, and passed two historic ballot initiatives — ranked choice voting, and an initiative that would give a civilian-appointed board the power to investigate crooked cops who lie in police misconduct cases.
 In New York State, after losing our paid sick days bill in Albany by just 2 votes, we have now secured the 21 votes needed to pass Paid Sick Leave in Albany County! Our Newburgh slate won! And in Monroe, Adam Bello became the first Democrat to win County Executive in 30 years!
 In Connecticut, Colorado, and Pennsylvania, we won dozens of races combined, including seats on city councils, school boards, and Mayor's offices. In Colorado, we elected the youngest elected official ever to the Denver School Board, and in Pennsylvania, we elected Monica Taylor as the first Black woman ever elected to ANY position in Delaware County.
 In Iowa, Iowa State University student Rachel Junck came in first place in her race for Ames City Council, and now heads to a runoff. If she wins, she will become the youngest City Councilmember in Iowa history.
 Meanwhile, Trump cronies lost big too. In Kentucky, voters turned out in droves to defeat the GOP Governor Matt Bevin — just one day after Trump held a rally there. And in Virginia, we helped elect Sally Hudson in the House of Delegates, while Republicans statewide lost their majority in both the House and Senate.
This is only a fraction of the list. All in all, we won hundreds of seats across the country on Election Day 2019, and we're going to win even more in 2020. But that work has to start right here, right now.
If you want to replicate these kinds of big wins in 2020, make an end-of-year contribution to the Working Families Party today. Your support allows us to get a head start on laying down grassroots infrastructure in states all over the country.
We know these races don't always carry the same star appeal as high-profile Senate showdowns, but the reality is, all of the candidates we helped elect last night have an incredible opportunity to drive real change in their communities.
They can raise the minimum wage, increase police accountability, improve funding for public schools, and so much more.
Because of YOUR support, we were able to turn the tide for a lot of them. We trained volunteers, mobilized organizers and WFP members in cities all over, and in some cases, ran ads and other turnout programs to drive our progressive vision forward.
These victories are your victories. And we're just getting started.
Make an end-of-year contribution to the Working Families Party today and help us keep this momentum.