Welcome new NYWFP State Director Sochie Nnaemeka!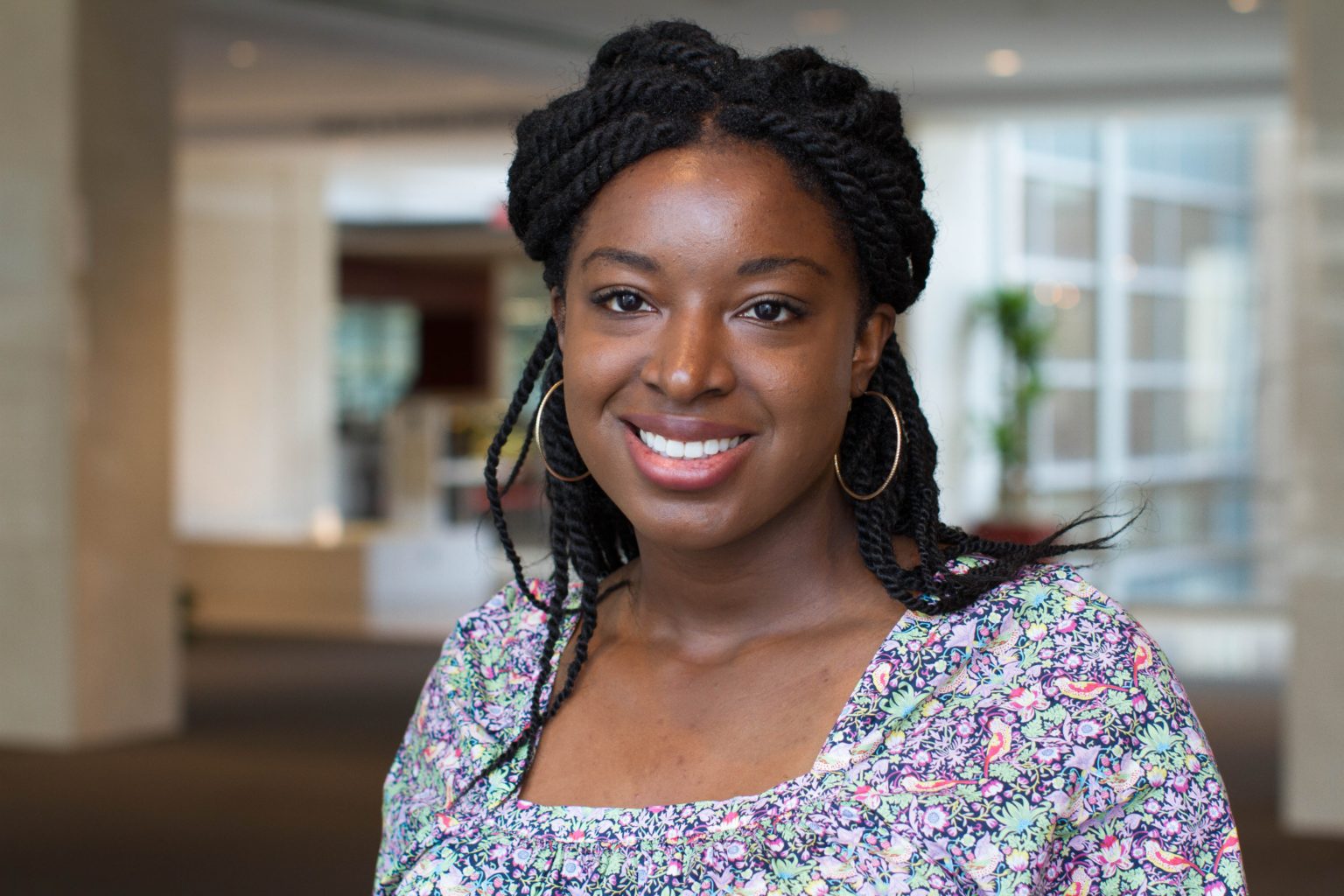 The New York Working Families Party is at an incredible moment. Our movement is growing, and our ideas are winning. WFP and our allies are changing the lives of millions of working people.
Sochie Nnaemeka has organized her entire career to build power for working people and get results for them. And we can't wait to join her in the trenches in 2020 and beyond as we strive to build a New York — and a nation — for the many.
Learn more about Sochie below, and please join us in welcoming her to NYWFP by signing our card here!
---
Sochie Nnaemeka Biography:
Sochie Nnaemeka is a seasoned community organizer and national leader in the progressive movement who has spent her career building power for working people.
The daughter of Nigerian immigrant parents, Sochie was born and raised in New York and attended Yale University, where she began to organize with a local union of cafeteria and custodial workers. Her time in the union halls of New Haven sparked an unwavering commitment to people-powered movements — leading to her first job as an organizer for the 2008 Obama campaign in Toledo, Ohio. Following graduation, Sochie worked alongside casino workers in Miami to form a new union. She later attended Georgetown Law, where she studied how labor law might better protect, serve, and embolden working people.
Sochie has spent the past decade organizing and electing working people. In 2009 and then again from 2012-2014, Sochie led electoral campaigns for Unite Here in New Haven and helped found New Haven Rising, a membership-based organization that served as a progressive political home for working people across the city. On the heels of a historic city council sweep by community and labor activists in 2011, Sochie helped forge a model of co-governance, in which elected officials governed in deep partnership with organized communities in the city. By organizing with both Unite Here and New Haven Rising, and with the strong backing of the city council, Sochie brokered the first-in-the-nation community benefits agreement between a charter school company and municipality, leading to hundreds of union jobs, mandated employment requirements for women and people of color, and a prohibition of exclusive admission practices. While in CT, Sochie integrated community organizing techniques in successful electoral campaigns on the federal, state, and local level, from Senator Chris Murphy's 2012 campaign to Toni Harp's triumphant race to become the first Black female mayor of New Haven.
Most recently, Sochie served as Director of Emerging Organizing and Leadership at the Center for Popular Democracy (CPD). At CPD Sochie launched and supported new grassroots people's organizations, including Black Leaders Organizing for Communities (BLOC) in Milwaukee and Detroit Action in Michigan. From Louisiana to Pennsylvania to Brooklyn, she mentored and coached new leaders—in particular young people, women, and people of color—as they cultivated memberships, built power, and transformed their communities.
As State Director of the New York Working Families Party, Sochie will wield her expertise to grow the party and fight for a New York that works for the many.
Sochie lives with her partner and their toddler in Mt. Vernon, NY.