WFP Announces First Endorsements in RI State Races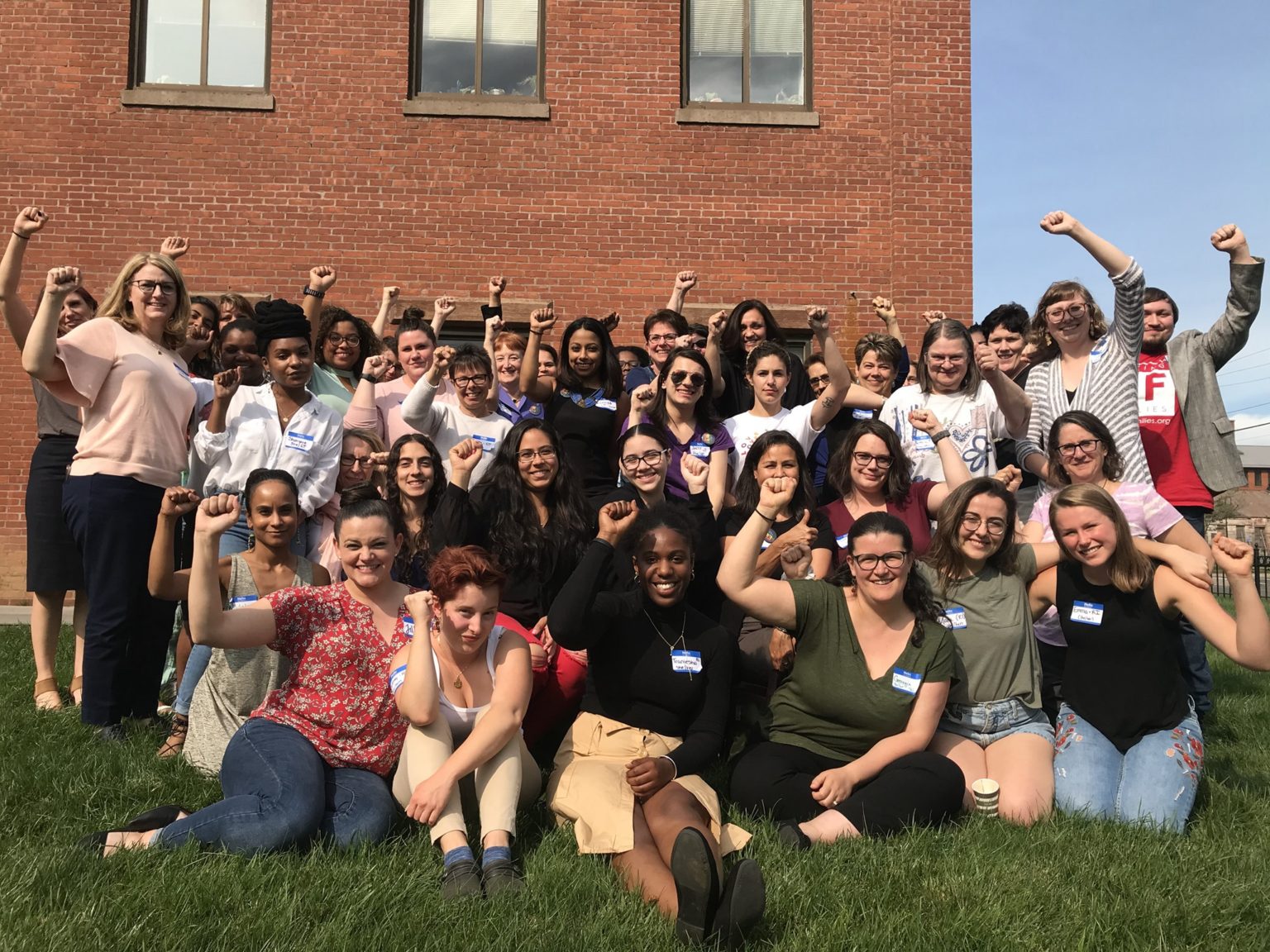 The Rhode Island Working Families Party has announced its first round of state endorsements for the 2020 election cycle! The progressive party's new endorsements include women running to serve in state office for the first time – Leonela Felix (HD-61), Alana DiMario (SD-36), Meghan Kallman (SD-15) – who have deep and powerful histories of advocacy for economic, environmental, racial, and reproductive justice.
Leonela Felix decided to become a lawyer after she saw firsthand how hard it was to find real justice in the criminal justice system. She has been an advocate for $15 an hour minimum wage, immigrant rights, and criminal justice reform.
Meghan Kallman has been a leader on the Pawtucket City Council in protecting workers, pushing for affordable housing, and taking action on climate change. She has been an organizer and activist on climate change and reproductive rights, as well as being a leader in her union.
In her professional work as a therapist, Alana DiMario has seen firsthand how families are struggling. She is deeply committed to fighting for the resources people and families need to thrive. She has been an advocate for reproductive justice and is a leader in the Rhode Island National Organization for Women.
The Rhode Island Working Families Party is also supporting progressive allies running for re-election, including Sandra Cano (SD-08), Dawn Euer (SD-13), Gayle Goldin (SD-03) Valarie Lawson (SD-14), Melissa Murray (SD-24), Bridget Valverde (SD-35), Edith Ajello (HD-01), Rebecca Kislak (HD-04), and Marcia Ranglin Vassell (HD-05) and Susan Donovan (HD-69).
"The coronavirus pandemic and the lack of leadership and accountability we've seen coming from the White House proves that now more than ever we need state lawmakers who will fight for working families and not corporate interests," said Georgia Hollister Isman, State Director for Rhode Island Working Families Party. "These candidates are committed to a bold progressive agenda of housing, healthcare, living wage jobs and safety for all, and they have the political will to get it done. The Working Families Party is proud to endorse them, and look forward to supporting each of their campaigns all the way to election day."
The 2020 class of RI WFP candidates are united in their fight for racial, economic and social justice that goes beyond piecemeal reforms. If elected, they will harness the power of their office to end police brutality, work alongside community leaders to establish real public safety, and pass a progressive political agenda that includes $15 minimum wage, a Green New Deal for Rhode Island, a millionaire's tax, and healthcare and housing for all. Additional endorsements are expected later in the month.
"For too long, Rhode Island's status quo has left Black, brown and working class people behind." said Leonela Felix. "I'm fired up and ready to fight with the WFP here and across the country to set a new standard of safety, equality and justice for all."
"I am so excited to be endorsed by the Working Families Party, because that's who I am running to represent – every person in Rhode Island who just wants a fair shot at a good quality of life here, and to make our state work for the many instead of the few" said Alana DiMario.
"I am delighted and honored that our campaign has earned this endorsement," said Meghan Kallman. "The Working Families Party has a long history of working for families, advocating for social, economic, and environmental justice, and building community power – all the same priorities of our campaign."
The Working Families Party is a grassroots political party that recruits, trains, and elects the next generation of progressive leaders to office. In 2017 the RI WFP played a pivotal role in passing the Healthy and Safe Families and Workplaces Act, organizing a broad and effective coalition of labor, women's, human rights, health care, and domestic violence advocates to earn paid sick days for 100,000 workers. In 2018, the RI WFP helped elect a group of unapologetically progressive women to local and state office, tipping the balance of power in the state house toward reproductive and economic justice in 2019 and beyond.
Nationally, the WFP is driving a progressive wave in elections across America. This year the WFP helped elect progressive champions Jamaal Bowman and Mondaire Jones to Congress in New York, ousted five conservative Democratic state senators in New Mexico, helped DC Council Member-elect Jannese Lewis George beat back scaremongering attacks about defunding the police department, helped three progressive district attorneys in Colorado triumph in their primaries and won a slew of elections throughout Pennsylvania.
Last year the WFP helped elect longtime tenants organizer and progressive champion Jumaane Williams as Public Advocate in New York City, swelled the ranks of Chicago city council progressive caucus, helped make Stephen Mason the first Black mayor of Cedar Hill, Texas, helped insurgent Latinx LGBTQ social worker Candi CdeBaca oust a longtime incumbent on the Denver City Council, and elected other council members from Morgantown, W.Va., to Phoenix, Ariz..