Connecticut Working Families Party Names New Leadership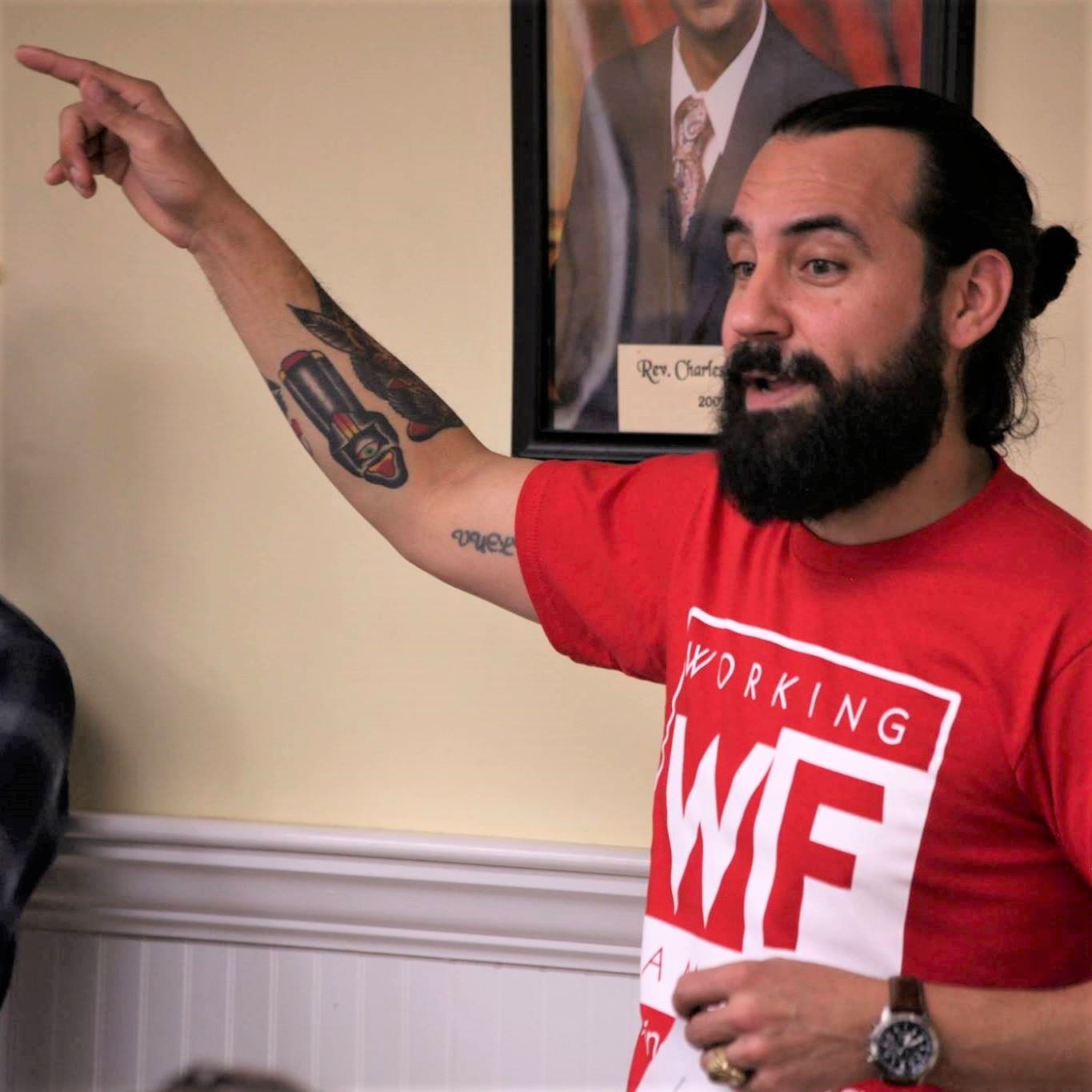 Carlos Moreno Named New Connecticut State Director
Lindsay Farrell Becomes Senior Political Strategist for the National Working Families Party
Hartford, Conn. – Carlos Moreno was named the new State Director of the Working Families Party (WFP) in Connecticut, state committee co-chairs announced today. Former state director Lindsay Farrell has been tapped as Senior Political Strategist for the national Working Families Party operation. 
Farrell joined the CT WFP in 2007 and has led the Party since 2012 as State Director. In her new role, Farrell will lead several national issue campaign and policy projects, as well as providing electoral support to WFP state offices across the nation in key races. Her current projects include leading WFP's nationwide electoral strategy around the Green New Deal and developing its Vote at Home Program.
Maurice Mitchell, WFP National Director:
"During Lindsay's tenure as State Director, WFP has become one of the most active, influential progressive organizations in Connecticut, and one of the most effective independent political operations in the country. Thanks to her leadership, Connecticut passed several landmark pieces of legislation, including the nation's first paid sick days law, and paid family and medical leave."
"Since joining just 4 years ago, Carlos has made his mark at the WFP, mounting strong campaigns to elect progressives, setting the stage for policy wins that have made significant gains for the multi-racial working class – including one of the most robust Paid Family Leave programs in the nation, a $15 minimum wage, and an historic and hard-fought victory last year to protect undocumented immigrants from detention and deportion by limiting law enforcement cooperation with ICE. We're excited to see him lead the WFP and keep building the Party together."
As CT State Director, Moreno will lead WFP´s legislative, electoral and statewide campaign work.
"Carlos has been a critical part of the WFP team that fought and won to advance social, economic, and racial justice in the past four years," says Farrell. "Thanks to his leadership, Connecticut has enacted legislation that advanced social, economic, and racial justice in Connecticut. I cannot think of a better person to lead WFP in the coming years."
"WFP has been extremely successful both in electing progressive champions to office and winning legislation that has raised living standards for hundreds of thousands of working families across the state," says Moreno. "That's a testament to Lindsay's incredible work and vision. Under her leadership, WFP went from a scrappy, disruptive political force rooting out corporate Democrats on school boards to the most formidable independent political party that helped elect several strong progressives in the House and Senate in 2018, and set the stage for the passage of paid family and medical leave and a $15 minimum wage. She leaves very big shoes to fill, but a solid foundation from which to keep growing. We're both excited for what's next."
Carlos Moreno recently served as Deputy Director and has been a leader at Working Families since joining in 2016. With over 14 years of experience in fighting to lift up the voices of Black, brown and white working class people, Carlos led the campaign that created some of the strongest legal protections for immigrant families anywhere in the country. He also organized and advocated with the winning campaigns for a $15 state minimum wage and paid family leave. During the 2017 budget fight, he helped lead the coalition that beat back a Republican effort to impose devastating cuts to education, clean elections, healthcare, and tax credits for the working poor. He recently led the Party´s effort to recruit and train a new generation of candidates and activists of color into state politics.
"Carlos has shown a strong commitment not just to elect progressives to office or to pass legislation that supports working families, but to truly transform how politics operate in Connecticut," says Beverley Brakeman, UAW Region 9A Director and WFP state co-chair. "It is not just a matter of just changing the debate, but shifting how politics work by bringing new voices to the table and building real power among communities of color."
"Carlos has shown he has what it takes to fight hard against corporate interests and putting working people first," says Rochelle Palache, 32BJ SEIU Assistant District Leader and WFP Co-Chair. "He's been on the frontlines with us fighting for service workers for years, and is the right person to continue growing WFP as the political voice of the multiracial working class."
As State Director, Carlos will continue WFP´s effort to build a durable, strong base of political power for progressives in Connecticut, including renewed initiatives to create and maintain a large membership and a core of motivated, active volunteers willing to fight for and mobilize to progressive causes and candidates.
"The need for looking forward and expanding the power base remains a clear priority for WFP. We are at a point where politics as usual or getting back to normal no longer makes sense. Trump, the pandemic, the emerging climate crisis, protests, and mass inequality have made that clear," says Janée Woods Weber, WFP Co-Chair. "Carlos understands the urgent need to transform Connecticut politics to make them truly inclusive, multigenerational, and multiracial. For the past four years, Carlos has been an incredibly effective advocate and organizer building coalitions and mobilizing voters. He's demonstrated a deep commitment to building power for working families in our state."