Progressives file landmark suit to advance democracy in NJ elections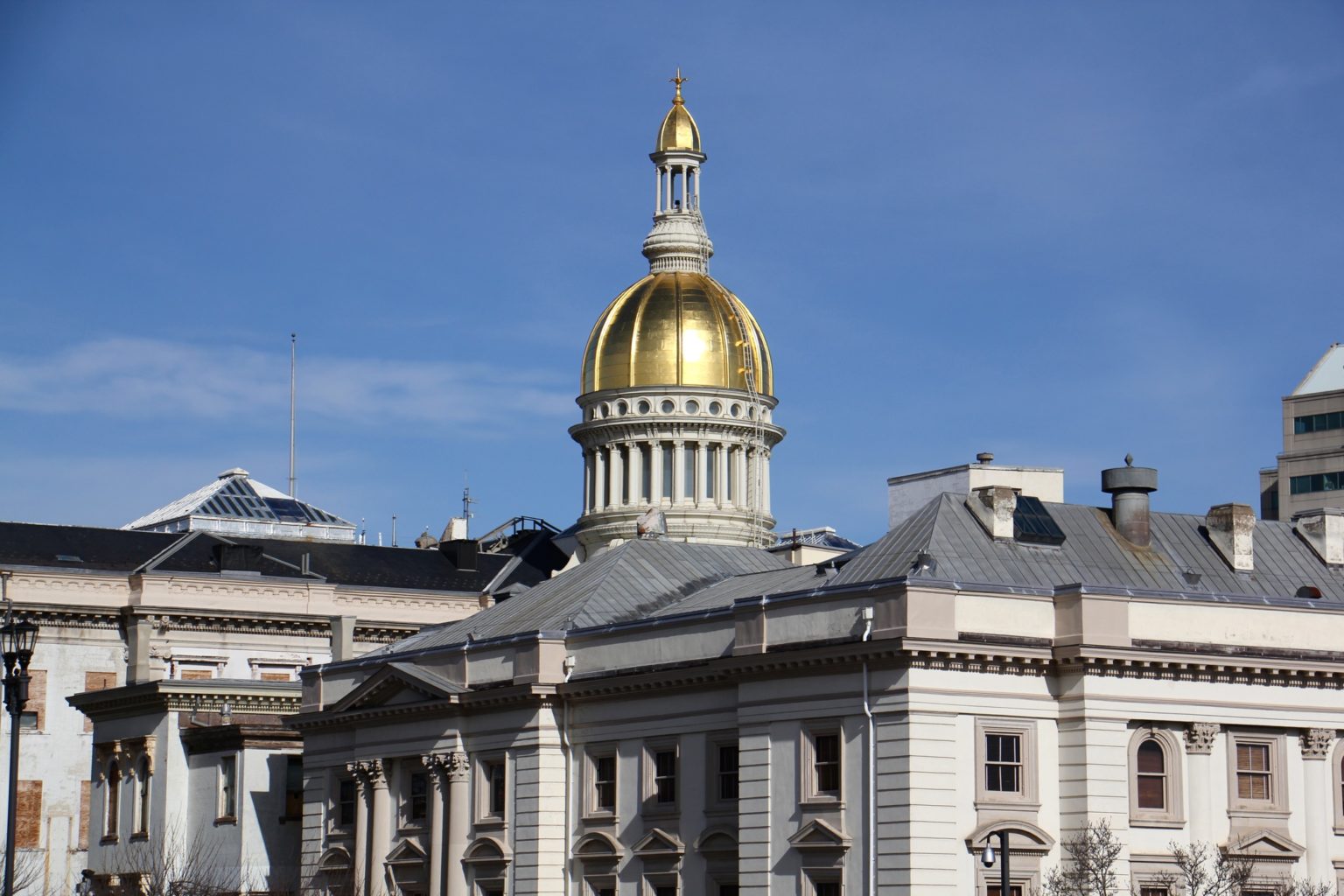 In a move designed to return democratic power to the voters of New Jersey and away from politically connected party bosses, a coalition of progressive organizations and candidates has joined a landmark lawsuit to force reforms in New Jersey elections by limiting the influence county party leaders exert in drawing ballots that favor particular candidates.
For decades, New Jersey's county parties have exercised an iron grip on New Jersey elected officials — from congressperson to state legislator to township councilperson — by wielding control over who gets the coveted "party line" to give these chosen candidates an unfair advantage at the polls.
That practice violates the United States Constitution and must be reformed, according to a lawsuit filed in the United States District Court for the District of New Jersey.
"This antiquated practice is truly indefensible." said Sue Altman, State Director of New Jersey Working Families, one of the plaintiffs in this lawsuit. "If we learned anything over the last four years, it's that our democracy is fragile and requires a vigorous effort maintain. This expansive coalition is fighting to make democracy stronger in New Jersey. Up and down the state advocates agree: It is long past time for real, competitive primary elections. Our democracy is at stake, this is a matter of equity and whose voice counts."
The case, filed on behalf of six candidates from all over the state, seeking offices ranging from Congress to township committee, argues that the current ballot design process violates several constitutional rights, including freedom of association and equal protection.
New Jersey is the only state that designs its ballots in this way, and the practice has significant impacts on voting patterns.
A study published by New Jersey Policy Perspective, by Rutgers Professor Julia Sass Rubin, found that in the 2020 primary election, in races where different congressional candidates received the county line in different counties, the average margin of difference between having the county line versus not having the county line was about 35 percent.
"New Jersey's use of the line is a voter suppression tactic, used to pre-determine elections outcomes and diminish the voice of voters," said Jesse Burns, Executive Director of the League of Women Voters of New Jersey. "Our ballots disregard all established and proven best practices for ballot design, causing voter confusion and apathy. We applaud this historic lawsuit for seeking to give voters, not county party chairs, the democratic power to elect candidates of their choosing."
The case was originally filed over the summer on behalf of a single candidate, Christine Conforti. On Monday, the suit was expanded. Additional plaintiffs were added and an amended complaint laying out new legal arguments was filed with Chief Judge Freda Wolfson of the Federal District Court in Newark, who is hearing the case.
Democracy reform is central to achieving other progressive political goals, including enhanced labor protections, strengthened civil rights laws and fair tax policies.
"The line gives party insiders far too much power, helping them pick primary election winners," said Brandon McKoy, President of New Jersey Policy Perspective (NJPP). "This robs voters of their full power and influence and prevents new and diverse voices from running successful campaigns at every level of government. Until we have sensible ballot design, New Jerseyans cannot be confident that our elections are open, competitive and fair."
New Jersey's current system also contributed to underrepresentation at all levels of government.
The New Jersey Institute for Social Justice, a racial justice advocacy organization, is not a party to the lawsuit but supports elimination of the party line.
"The party line has the effect of restricting voters' choice, which can contribute to diminishing the diversity of who is elected at the local, state and county levels," said Ryan Haygood, President and CEO of the New Jersey Institute for Social Justice. "As we stated in our Our Vote, Our Power report, it is against the principles of democracy to stack the deck to favor one candidate simply by their positioning on a ballot. If government is to get serious about tackling issues like criminal justice reform and economic justice, we need legislators who are accountable to the people they serve. Eliminating the line is key to this process."
"After taking a stand against the county party and voting my conscience on several important issues, I was ejected from the line and lost my seat," said plaintiff Kevin McMillan, a six-time elected member of the Neptune Township Committee in Monmouth County who ran as an incumbent. "I saw firsthand the outsize power county party chairs play. I'm participating in this lawsuit because I want to ensure that our elected officials can act in their constituents' interests without having to look over their shoulders and worry about punishment from unelected party leaders and special interests."
"When state law systemically puts its thumb on the scale in favor of certain candidates by extending them preferential ballot treatment, it creates significant barriers to the electoral chances of candidates who do not benefit from political allegiance, and creates an arbitrary and confusing ballot design," said Brett Pugach, Esq. of Bromberg Law LLC, a progressive advocate and one of the attorneys for the plaintiffs in this case.
"It bears emphasis that New Jersey is the only state in the nation that designs its ballot in such a manner that prioritizes the grouping of candidates over the political office actually being voted on," said Yael Bromberg, Esq. of Bromberg Law LLC, an attorney and nationally recognized expert on voting rights and constitutional law issues who is representing the plaintiffs. "Candidates can either be blessed by party leaders or be cast in Ballot Siberia, and voters and democracy suffer for it."
"New Jersey communities ultimately win as a result of this type of ballot design reform," said Christine Conforti, the original plaintiff in this case. "Political candidates at all levels of government will finally be incentivized to listen to voters and be accountable to their public promises to people, not to political party insiders who most often serve corporate lobbyists who fund them. Restoring a truly democratic ballot design — one that is easy to understand and give equals visibility to all candidates — is the simplest form of democracy reform we not only deserve, but require at this critical moment in America's test of integrity to its constitutional rights and values."
"The notorious line prevents candidates of the same party from having the same chance to compete for voters," said Laura Leibowitz of Central Jersey Progressive Democrats. "This is especially true at the local level, where non-Line candidates do not have the same access to resources, experience or political machinery. The line makes it hard for candidates to compete and even harder for voters to evaluate their choices fairly."
"This is the single most consequential fight in New Jersey's civic world — and it is a fight we will win," said plaintiff Mico Lucide, a Mays Landing resident who is running for Atlantic County clerk.. "We will bring to this fight the tenacity of New Jerseyans who are fed-up with corruption and voter suppression. Nothing is more fierce than a New Jerseyan in a fight for justice."
"I am incredibly excited to be a part of this effort to address one of the foundational issues in New Jersey democracy," said plaintiff Joe Marchica, who is also founder and Chair of Our Revolution Mercer, a progressive advocacy group. "My own personal experience with it aside, the ballot line more than any single element of our democracy puts power in the hands of political power brokers and corporate special interests, depriving voters of the ability to select and hold their representatives accountable. If we want policies out of Trenton that reflect the will of the New Jersey people, abolishing the line is a necessary and crucial first step."
"It's far past time that the stranglehold on democracy in New Jersey is loosened," said plaintiff Arati Kreibach, a Glen Rock Borough councilwoman who is seeking the Democratic nomination for a North Jersey congressional seat. "It's clear that the line is an unfair structural barrier, conferring needless advantage to particular candidates over others. New Jersey voters and candidates deserve better than a gerrymandered ballot that suppresses democracy— and ultimately impedes progress."
The lawsuit is being supported in part by the NJ Fair Ballot Legal Defense Fund, a newly formed independent nonprofit.
"The time for a fair ballot where everyone is treated equally under the law is long past due," said Jonathan Lee Gibson, managing director of the New Jersey Fair Ballot Legal Defense Fund. "The NJ Fair Ballot Legal Defense Fund is proud to be raising the financial support necessary to fund this groundbreaking and long overdue challenge to root out New Jersey's corruption and cronyism: The County Line."
Support New Jersey Working Families to abolish the line!
Or our partners at the Legal Defense Fund, working together to create change.