In Billboards and Radio Ads, WFP Calls on House to Expel Lauren Boebert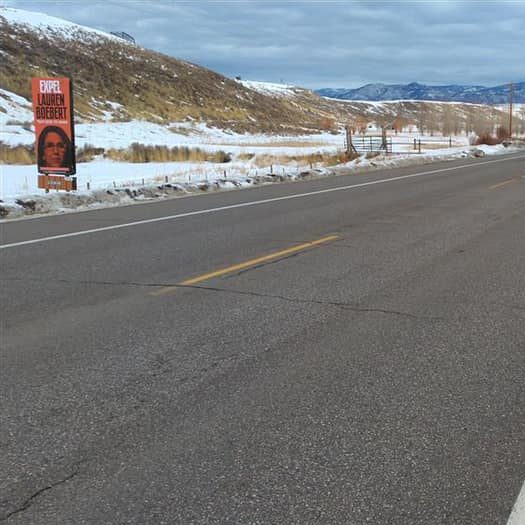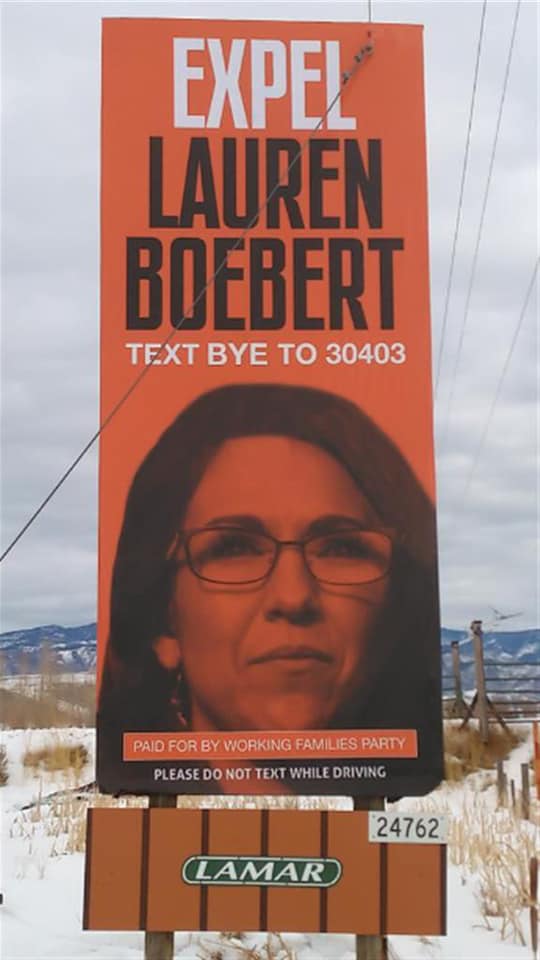 COLORADO (February 4, 2021) —  The Working Families Party is using a series of billboards and radio ads in Colorado's third congressional district to urge Congress to expel Rep. Lauren Boebert for her role in inciting the January 6 capitol riot that saw hundreds of supporters of Donald Trump attempt to violently halt the certification of results from the 2020 presidential election. 
The "Expel Lauren Boebert" billboards are located in Pueblo, Grand Junction, and Steamboat Springs. Additionally, a mobile billboard drove around Rifle and Glenwood Springs last week.
The radio ads were recorded by two Pueblo-area veterans, George Autobee and David Vigil. Autobee served as a Marine and an Army medic and is a Vietnam War veteran awarded Purple Heart with a gold star. Vigil is also a Vietnam veteran and served in the Army. The radio ads are running on stations across the district.
"As a fellow Marine, I agree with what George says in the ad," said WFP member and former Monte Vista Councilmember Matthew Martinez. "All of us who are veterans or still serving took an oath to support and defend the Constitution, and that includes defending against attacks on the democracy that is our country's bedrock. Extremists who attack our democracy, like Congressmember Boebert, are not serving our nation and have no business representing us."
Boebert now-infamously Tweeted "Today is 1776" on the morning of the 1/6 attack. Further, she frequently spread the kind of disproven information about the election results that is known to have fueled the extremists who attacked the U.S. Capitol (examples here). And finally, she twice voted to challenge Electoral College results, despite the will of the American people being very clear to the contrary.
Further, on 1/6/21, Boebert gave a fiery, agitational speech on the House floor advocating objections to the election results, saying "I have constituents outside this building right now- I promised my voters to be their voice", that "[the people] know this election is not right", that the election results were a "concentrated, coordinated partisan effort", and even yelling that "every fraudulent vote cancels out the vote of an honest America".
The timing of Boebert's speech also bears noting in terms of its role in the unfolding events of the day:
The Working Families Party is the grassroots political party of the multiracial working class. It has state chapters and local branches across the country, with Colorado becoming a chartered state chapter in 2017. The Colorado WFP chapter is led by a diverse body of people from every Congressional District in Colorado, including a State Committee Co-Chair and several other State Committee members who live in Congressional District 3.