WFP on American Jobs Plan: "We need to build back a lot bigger"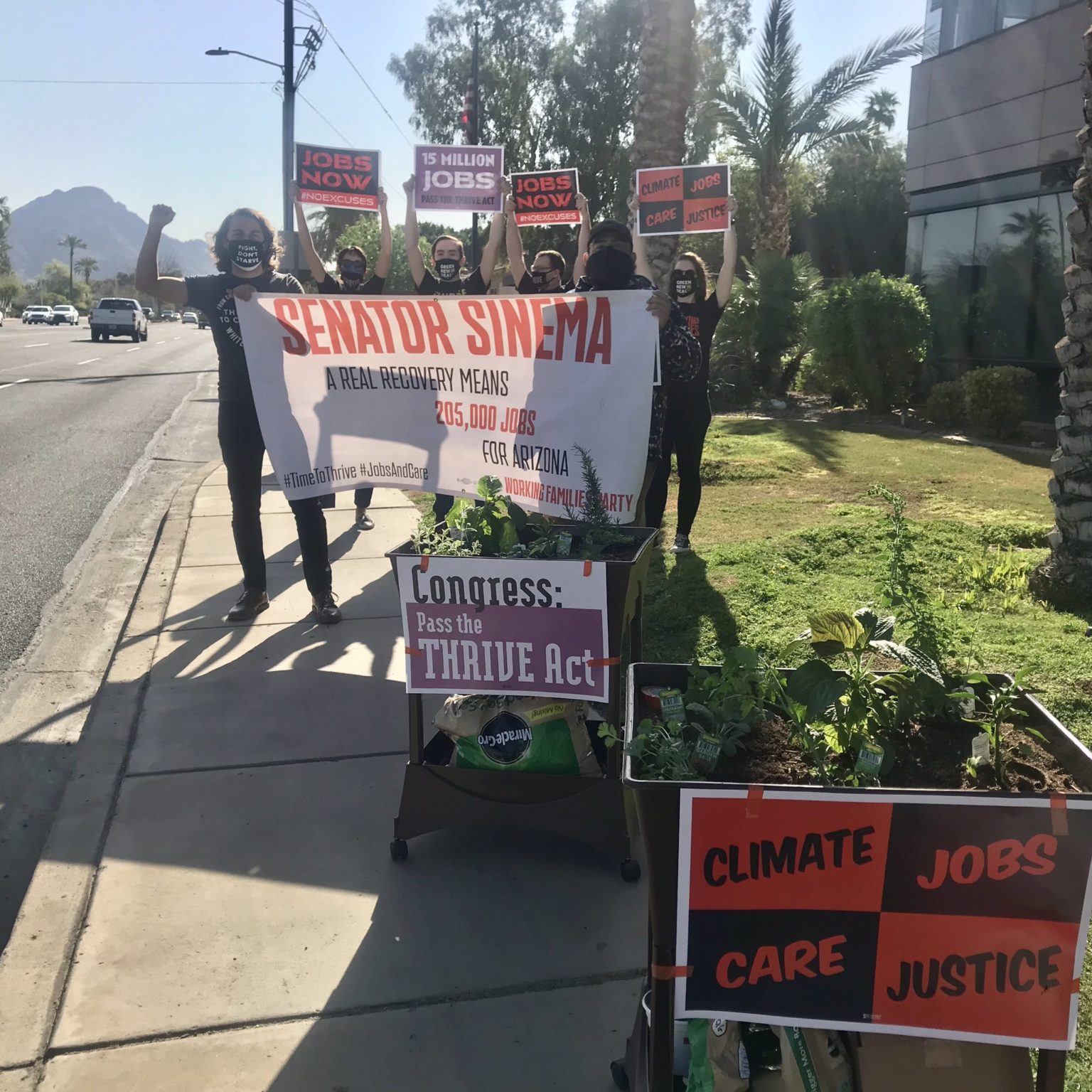 In response to newly released details of Joe Biden's American Jobs Plan, Working Families Party National Director Maurice Mitchell said:
"Biden has proposed a package that, in normal times, would be robust. But emerging from a year of crisis and historic job loss and facing the generational challenge of climate change, working people need Biden and Congressional leaders to go bigger.
Biden's plan contains significant provisions which, if enacted, would represent major gains for working people. It makes a massive investment in the nation's care infrastructure, and affirms the President's commitment to workers' right to organize by including the PRO Act. It includes critical environmental justice provisions, like eliminating lead pipes, and a meaningful commitment to invest in the frontline communities most impacted by environmental pollution.
But the scale of the package falls far too short. $2.3 trillion over 8 years won't achieve full employment, and in some critical areas it invests less than one-third of what we need to avert catastrophic climate change.
The biggest risk right now isn't going too big — it's going too small. That's why, as Biden delivers his speech, tens of thousands of people are coming together at 135 "Recovery Recess" events across the country to demand Congress pass the THRIVE Act, a truly bold recovery package that invests $10 trillion over 10 years. THRIVE puts 15 million people to work in good, union, family sustaining jobs, cuts climate pollution in half by 2030, and advances racial, Indigenous, gender, environmental, and economic justice.
The people taking action right now have a clear message: 'We need a recovery package that meets the scale of Americans' needs, no excuses and no exceptions.' Working people can't wait years for jobs to come back, and we can't afford to shrink this package by a single dime. WFP and our allies, alongside frontline workers and Black, brown and Indigenous activists, look forward to working with progressives in Congress to ensure that the good parts of this package become law, and fighting to make it bigger and bolder."