What It's Like to Run for Office and Govern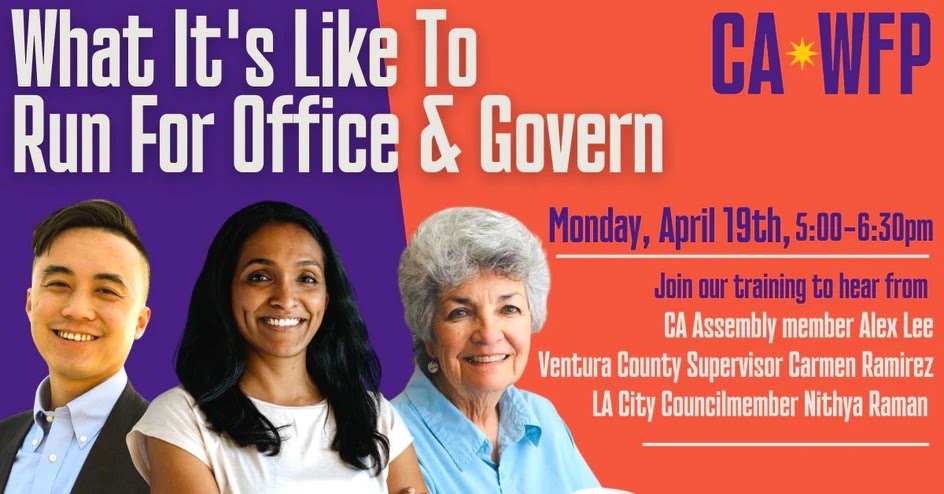 Have you considered running for office to fight for a California that represents the many, not the few? We think you should too!
Across the country, WFP has been actively recruiting, training, and electing leaders to win major victories for working families everywhere. Now, our CA elected officials are here to teach you what it means to run and WIN as a WFP endorsed candidate!
Join CA Assemblymember Alex Lee, Ventura County Supervisor Carmen Ramirez, and LA City Councilmember Nithya Raman for an engaging discussion, open to anyone considering running for office, interested in working on a campaign, or simply curious to learn more about what running for office entails.
Register by checking out our CA WFP Mobilize!