How to Plan a Winning Campaign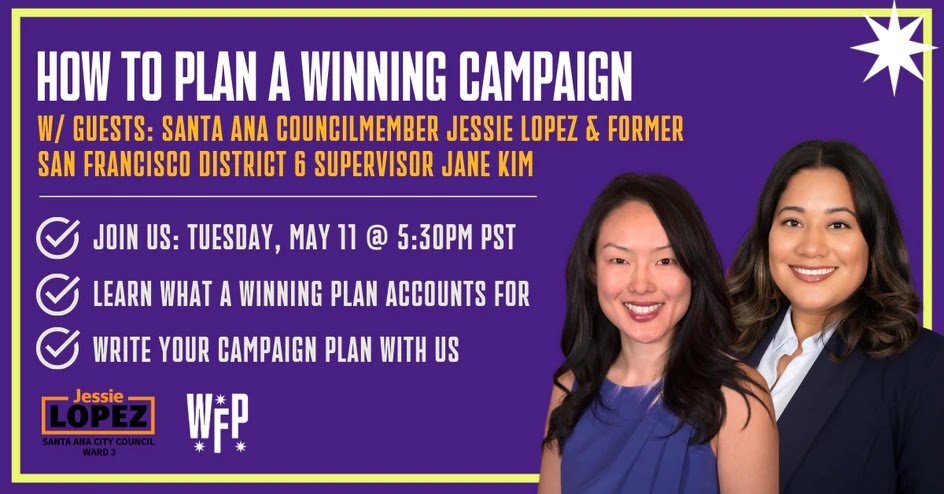 Are you motivated to launch a campaign for elected office but don't quite know where to start?
CA WFP is ready to provide you with the resources and knowledge needed to effectively run and win a progressive campaign. Join us tonight and hear directly from Santa Ana Councilmember Jessie Lopez and former San Francisco Supervisor Jane Kim.
We'll be highlighting important topics covering the campaigning process and hearing our WFP champions' insight into their successful runs for office and the strategy that helped guide them over the finish line.
Register by checking out our CA WFP Mobilize!