WFP Champions Win Across NY State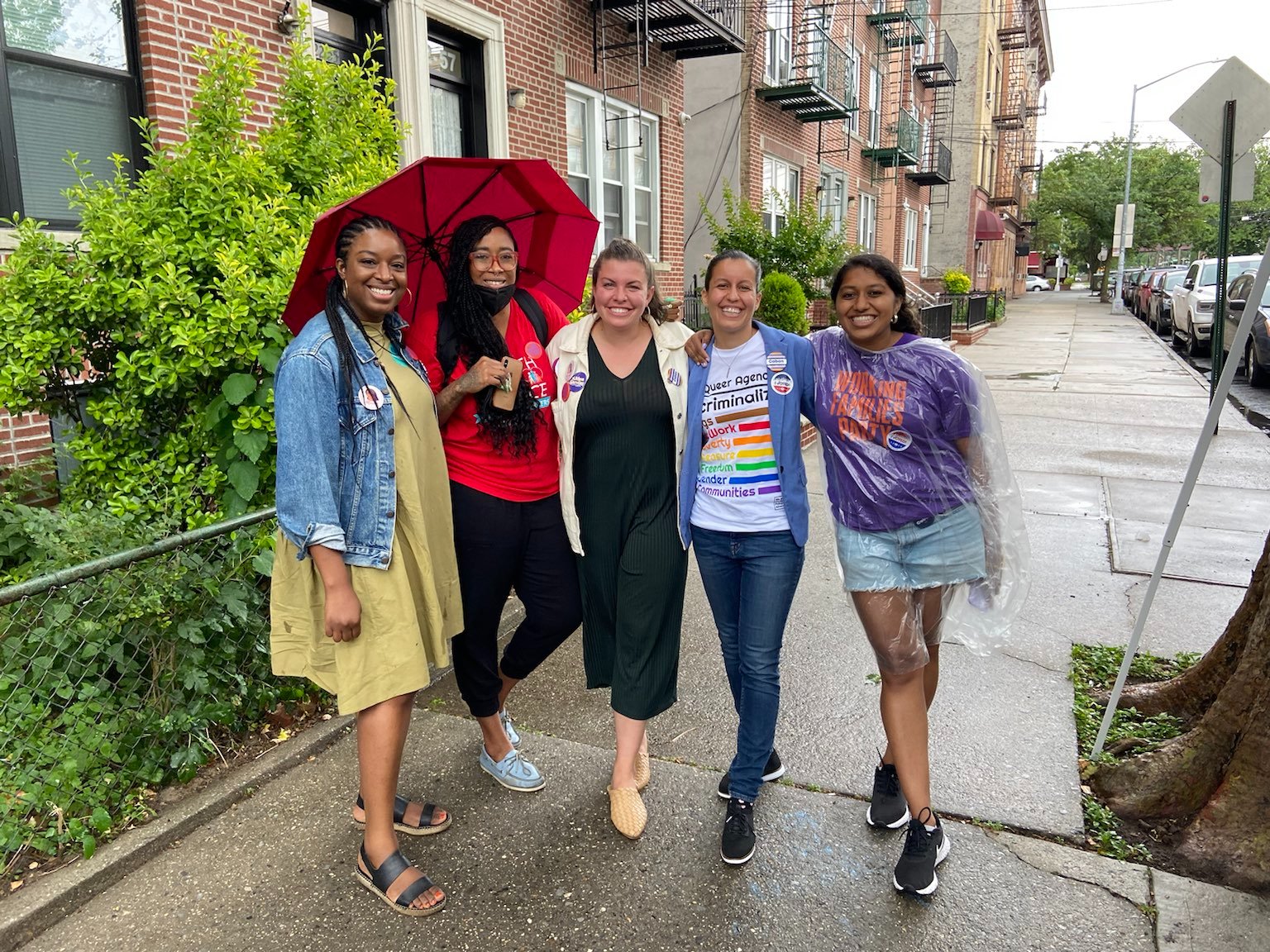 The full results are in, and we have a lot to celebrate. From India Walton winning her primary bid in the Buffalo mayoral race to fourteen NY WFP champions on their way to New York City Council, one thing is certain: progressive ideas are winning in every part of New York state.
Our NY WFP champions rose to the moment and won by speaking authentically to the challenges facing everyday New Yorkers. We've shown that when working people stand together, we can win up and down the ballot.
We wanted to take a moment to share some highlights from this election cycle:
India Walton and Malik Evans defeating incumbent mayors in Buffalo and Rochester. India is on track to become the first woman mayor in Buffalo's history and first socialist mayor of a major city in decades.
Brad Lander and Jumaane Williams — two long-time WFP champions — winning city-wide races for NYC Comptroller and Public Advocate on bold progressive platforms.
Fourteen WFP candidates, including eleven women of color, winning seats on New York City Council.
Progressives taking City Council seats in Albany, Rochester, Newburgh, and Ithaca.
This year our WFP members and affiliates made hundreds of thousands of voter contacts—at the doors, on the phones, and by text—for our candidates. WFP staff and organizers provided training and strategic support for campaign teams, on everything from fundraising plans to field operations.
We also succeeded in driving the narrative toward transformative policies like divestment from policing and investment in the public good, while building the progressive infrastructure we need to win even larger victories for working people in the years to come.
Can you chip in $10 to keep this momentum going and make sure our WFP champions win against Republicans in November?
We know our work isn't over. Republicans are going to spend ridiculous sums of money to keep our WFP candidates from sweeping in November. Your contribution strengthens our movement and allows us to build the next generation of progressive leaders.
Thank you for all you've done so far. We're grateful for your investment in the movement we're building together.