Connecticut Working Families Party announces candidate endorsements for Bridgeport City Council and Board of Education ahead of primaries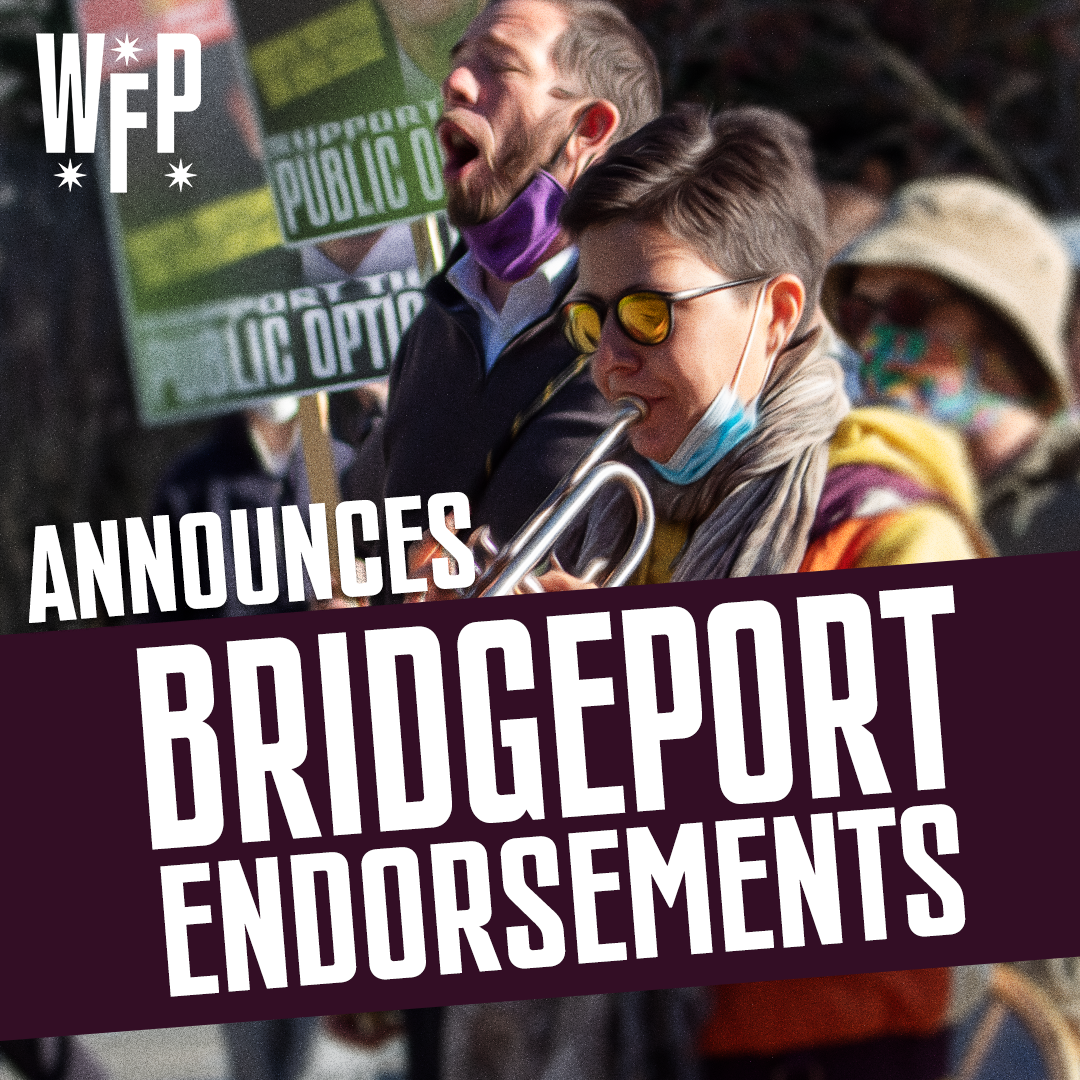 Bridgeport, Conn. – The Connecticut Working Families Party (WFP) announced today its endorsement of several candidates for the Bridgeport City Council and Board of Education ahead of the September 14 Democratic primary.
The party endorsed Tyler Mack (131st), Dasha Spell (132nd district), Aikeem Boyd (133rd), Wanda Simmons and Victoria Majewski (139th) for City Council seats. For the Board of Education, WFP endorsed Jose Lopez, and Khalid Muhammad who will run as WFP candidates in the general election, and Joseph Sokolovic, who is running in the Republican primary.
With these endorsements, WFP shows its clear commitment to bring new leadership to Bridgeport to advance an agenda focused on opportunity, equity, and honest governance.
"Bridgeport should be a place of opportunity, a city that is vibrant, open, ready to embrace change and grow," says Carlos Moreno, Connecticut State Director of the Working Families Party. "Instead, this great city is frequently bedeviled by a corrupt local government, fraught with indictments, criminal investigations and resignations. We believe that a change is needed, and not just on personnel, but on how City Hall works, top to bottom. Tyler, Dasha, Joseph, Terra, Wanda, Victoria, Joseph, Aikeem, Jose, and Khalid embody this change, and the willingness of a whole city to move forward.
"The Bridgeport Working Families Town Committee is proud and honored to support our candidates for both the City Council and BOE seats," says Sauda Baraka, WFP Town Committee Chair. "This primary election, voters have the opportunity to elect competent, intelligent, honest, and forthright candidates to represent them. For far too long the culture of our Bridgeport city government has been wrecked by entitlement and toxicity, with no action taken by either the mayor or our city council to condemn or obviate this behavior. This is the time for change! Let us, Bridgeport voters, make that change at the polls!"
The Working Families Party endorsement comes with candidate training and strategic campaign support. All candidates are carefully vetted to ensure that they reflect the views and values of Working Families' members. Recent polling affirmed Working Families' members vote for candidates who will fight hard for racial, environmental, and economic justice, tax fairness, healthcare reform, strong public education system and immigration reform.
WFP-endorsed candidates appear on the WFP line on the ballot in the general election.