CT Working Families' Local Elections Voting Guide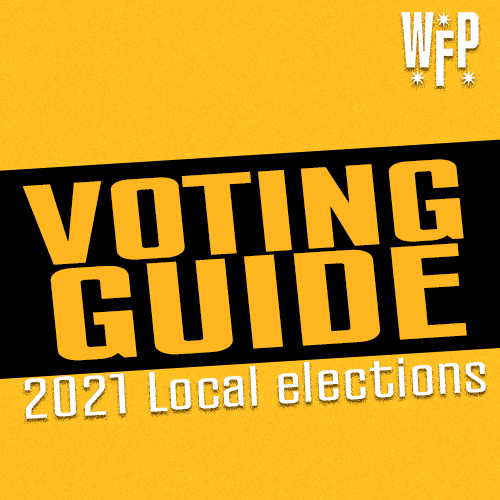 The municipal elections will take place on Tuesday, November 2 – and now it is the time to plan your vote.
Now it is the time to make plans and get ready to go vote. Let's go over what you need to know ahead of the vote – your checklist to be ready for the election on Tuesday:
Here is the list of WFP-endorsed candidates in the state: All the candidates we have endorsed will be running on the WFP ballot line. Make sure to vote for them there! You can check your town´s sample ballot here. WFP candidates, where we have endorsed, will usually be on Row C or D.
Polls are open from 6:00 am until 8:00 pm. If you're standing in line before 8:00 pm, you must be allowed to vote. Plan in advance to ensure that you get there with time to vote!
Click here to confirm your registration and find your polling place. If you're unregistered, Connecticut has election day registration, but you will have to go to a specific place in your town to enroll. You can find the list of locations here.
Bring your ID if you can. Connecticut does not require an ID to vote, but it's better to bring it along in case a poll worker asks for it. You have the right to demand a provisional ballot to ensure your vote gets counted – let them know!
Know your rights! Click here for the ACLU's voting rights guide. If you experience problems or intimidation, report it to the Election Protection Hotline at 1-866-OUR-VOTE.
We said it once, we are saying it again: Vote Working Families Party whenever you can!
Forward this email to your friends and ask them to vote WFP!
In these final days before the election, you should also join the WFP Volunteer Squad to support progressive candidates across the state! We will be getting out the vote with phone banks, door knocking, and more all the way to the election. Make sure to check it out.