New Mexico Working Families Party Endorses Tammy Fiebelkorn in High-Stakes Albuquerque City Council District 7 Runoff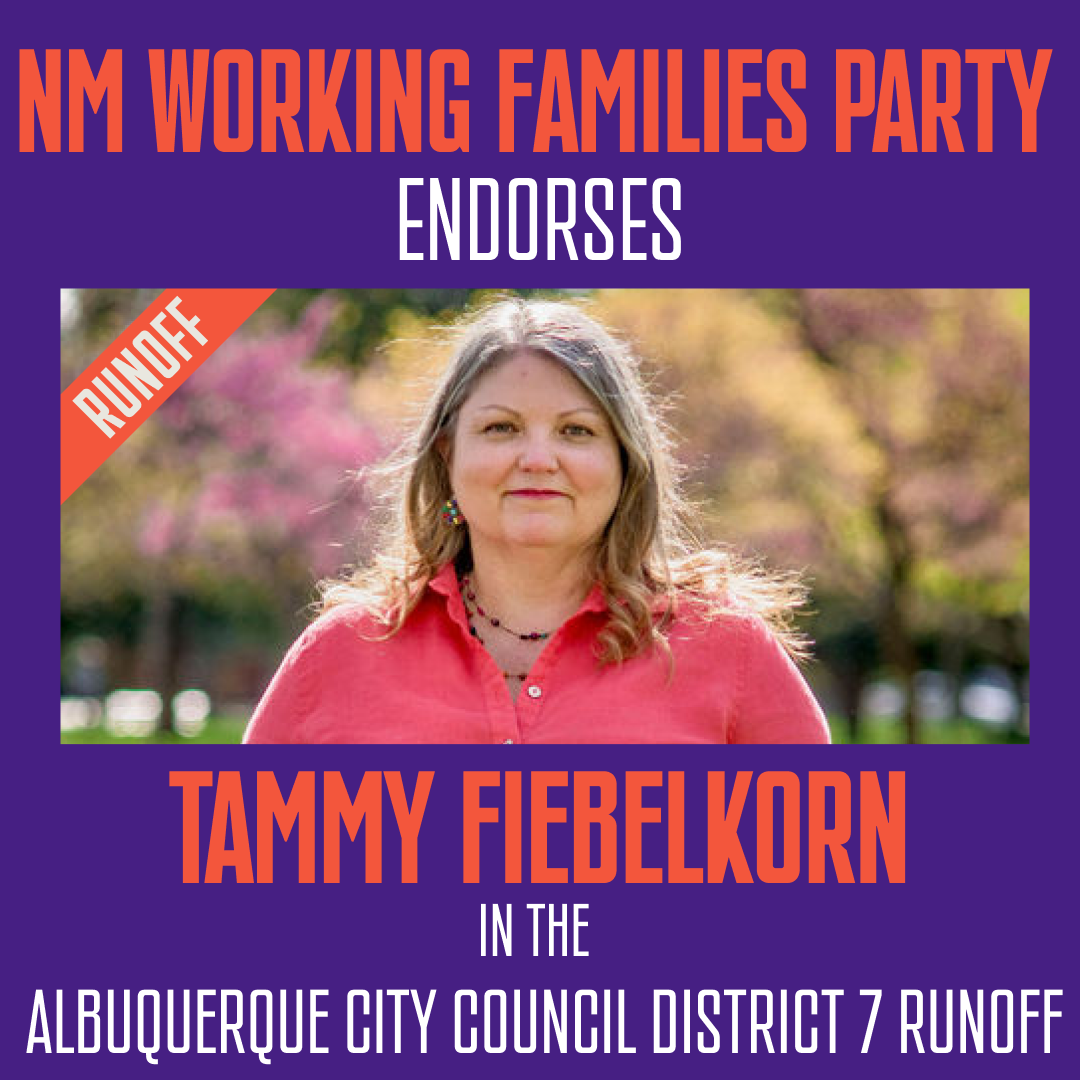 The New Mexico Working Families Party is endorsing Tammy Fiebelkorn in the December runoff for Albuquerque's District 7 City Council runoff, the party announced. Fiebelkorn finished second in the crowded general election, to advance to the December 7 runoff. As an organizer, Fiebelkorn was instrumental in pushing the city to adopt energy efficiency programs for low-income residents and small businesses that saved Albuquerque citizens money through lowered energy costs. She is running on a strong progressive platform that includes continued investments in energy and transportation that save residents money, and investments in programs that increase access to mental health and substance abuse treatment services.
"I'm honored to be endorsed by New Mexico Working Families!" Fiebelkorn tweeted upon learning of the endorsement.
The New Mexico WFP will be phone and text banking District 7 voters in support of the Fiebelkorn campaign.
"Tammy Fiebelkorn is who we need representing Albuquerque in the city council," New Mexico Working Families Party State Director JD Mathews said. "We don't have to wonder what Tammy will do on the council, because we see what she's done in the city. From investing in the environment to investing in our communities, we know Tammy will be fighting for working people every day. We'll be organizing to make sure she's elected December 7. The runoff election determines the balance of power on the City Council. We need a majority standing up for working families and not well-connected corporate insiders donating tens of thousands of dollars to our opponents."
Tammy joins another NMWFP endorsed candidate, Rob Grilley who is running in the District 9 runoff.