Memo: Our 2022 Electoral Strategy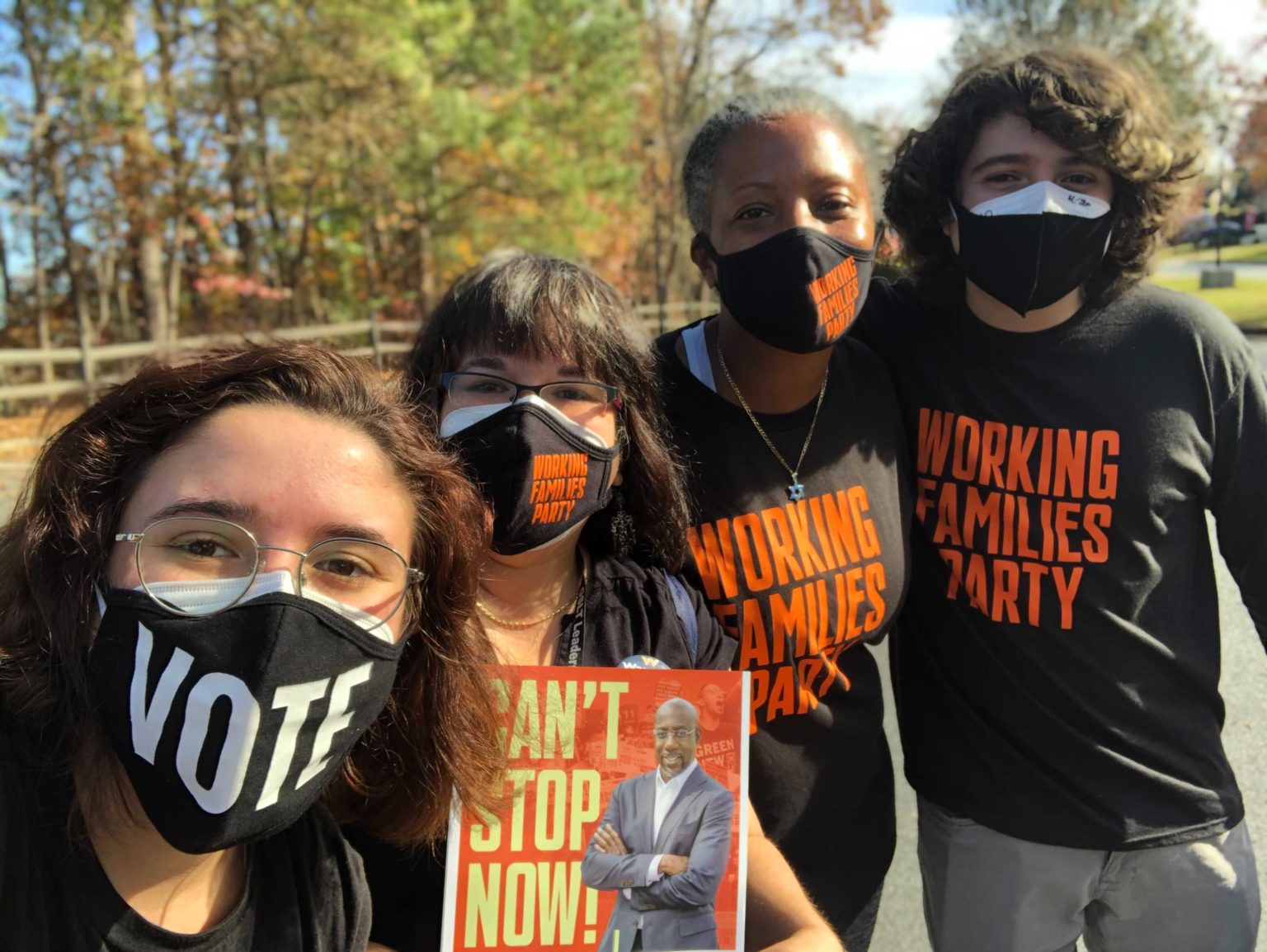 As a party, the primary way we make change is through elections. Everyday people can come together to do extraordinary things. This memo spells out our core electoral strategies for 2022 to build our power and deliver for the many.
Make the Senate Work
The biggest choke point on advancing progressive policy that could make a difference in the lives of hundreds of millions of Americans has been corporate Democratic Senators, who have failed to do what is necessary to stand up for working people, protect Democracy, and deliver on the agenda that Americans voted for.
WFP's solution is to elect progressive US Senators who will support a people's agenda. We've endorsed Mandela Barnes in Wisconsin and Malcolm Kenyatta in Pennsylvania and we're going big to win those states — to expand the Democratic majority and bring progressive change to the Senate. We'll also defend incumbent Senate Democrats in tough states because we can't afford to lose a seat.
Build Progressive Power In the House
The year has proven the value of courageous progressive voices in Congress, whether it's Rep. Cori Bush's protest that delayed the end of the eviction moratorium or the commanding leadership that allowed Rep. Jayapal and the progressive caucus to fight for progressive priorities in the reconciliation bill and hold the line against corporate interest. Strengthening those progressive voices is our most important mission in the People's House. Over time, we'll build and deepen our ties with a progressive bloc that will work with us to fight for our values.
In 2022, we'll:
Define the field in open-seat races.
Back viable progressive candidates running campaigns in purple districts and support progressive candidates in purple districts who are under threat.
Keep corporate Democrats accountable for their votes by supporting bold and compelling primary challengers.
State Power
Winning power at the state level has always been a core mission of WFP, because of the impact state government decisions have on our lives, from taxation to voting rights to labor standards to healthcare to racial justice.
In Democratic-controlled states, the mission of the WFP remains to challenge corporate capture of the Democratic Party by electing independent progressive WFP champions so that "blue" states can actually govern as progressives. Our north star is WFP caucuses, formally or informally, that can wield real governing power with us.
In purple and red states, our focus is on breaking the power of Republicans, because of the damage they can inflict on our people; we do that by winning the governorship in Georgia, or flipping a legislative chamber in places like Arizona, Pennsylvania and Michigan.
But we can't do this alone. Our electoral strategy depends on working people coming together to pool their resources to build political power for those who have been underrepresented or disenfranchised. If you're ready to fuel our electoral strategy in 2022, please make a contribution to the Working Families Party today and help us reach our end-of-year goal.