WFP Member Newsletter: January 2022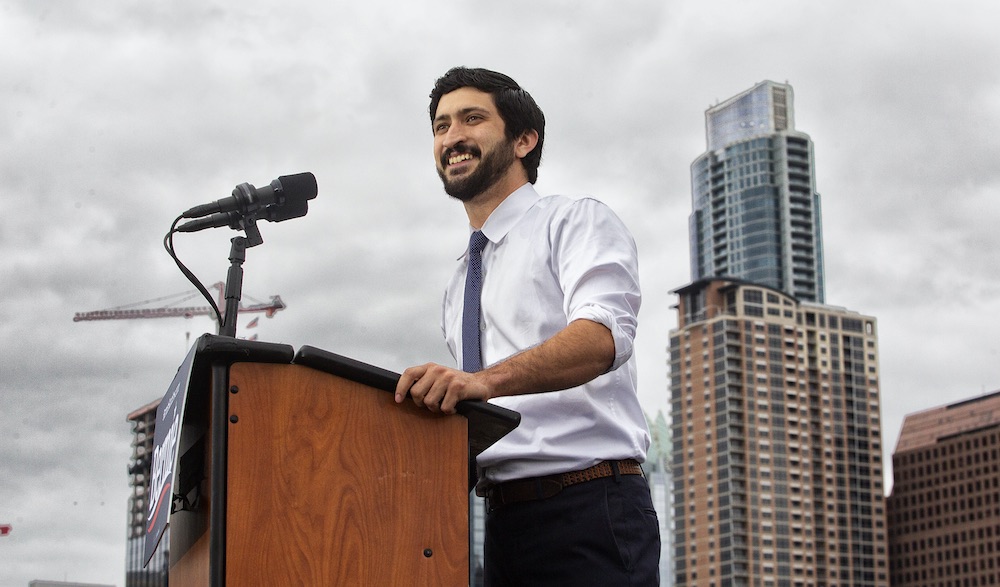 The newsletter below was sent to Working Families Party members in January 2022. Want to receive updates like this? Join us as a member today!
Welcome to our latest WFP update!
This update is our way of compiling all of the great work happening in our party — from new candidate endorsements to updates on how you can help us get out the vote in critical upcoming primaries.
It's been a busy January, so let's get to it!
---
NEW ENDORSEMENTS
As a party, the primary way we make change is through elections. At the end of last year, we mapped out the three core pillars of electoral strategy for 2022: we need to make the Senate work, build progressive power in the House, and continue winning power at the state level.
In January, we endorsed several candidates who we believe align with the people's needs and will work with us to fight for our values:
Ahead of the Texas primary on March 1, we added Jasmine Crockett (TX-30) to our list of endorsed Congressional candidates in the Lone Star State, joining Jessica Cisneros in TX-28 and Greg Casar in TX-35. (More on that primary in a minute!)
In Illinois, Delia Ramirez is running in an open primary to represent the recently redrawn 3rd Congressional District. She has a track record of leadership that we need in Congress, from expanding health care for undocumented communities to providing hundreds of millions in rental relief to refusing corporate contributions.
In North Carolina, we endorsed Nida Allam in NC-06. Nida is the first Muslim woman elected to public office in North Carolina, would be the first Pakistani-American elected to Congress, and fought for a $15 minimum wage and property tax relief for low-income Durham residents as a Durham County Commissioner.
In Oregon, we're endorsing Jamie McLeod-Skinner in OR-06, a current Jefferson County Education Service District board member. She's challenging Kurt Schrader, who's held the seat since 2009 and was one of a handful of House Democrats who threatened to derail the president's Build Back Better Act in service to corporate lobbyists.
There's a special election coming up on February 15 in the 60th District of the New York Assembly! We endorsed Keron Alleyne, a community leader and powerful champion for racial, social, and economic justice.
In Wisconsin, we announced our first round of endorsements at the local level: Kierstin Hueslemann for Dane County Supervisor, District 27, April Kiyega for Dane County Supervisor, District 15, and Eric Rorholm for Milwaukee County Supervisor, District 3.
---
INTRODUCING NEW MEMBERS OF TEAM WFP
This month in California and New York, we welcomed two incredible progressive leaders to Team WFP to take our movement in these states to the next level:
Jane Kim joined the California Working Families Party as the chapter's first state director. As an organizer, civil rights attorney, and former San Francisco Supervisor, Jane is uniquely positioned to lead the California WFP team in a consequential election year. Read more in the San Francisco Chronicle.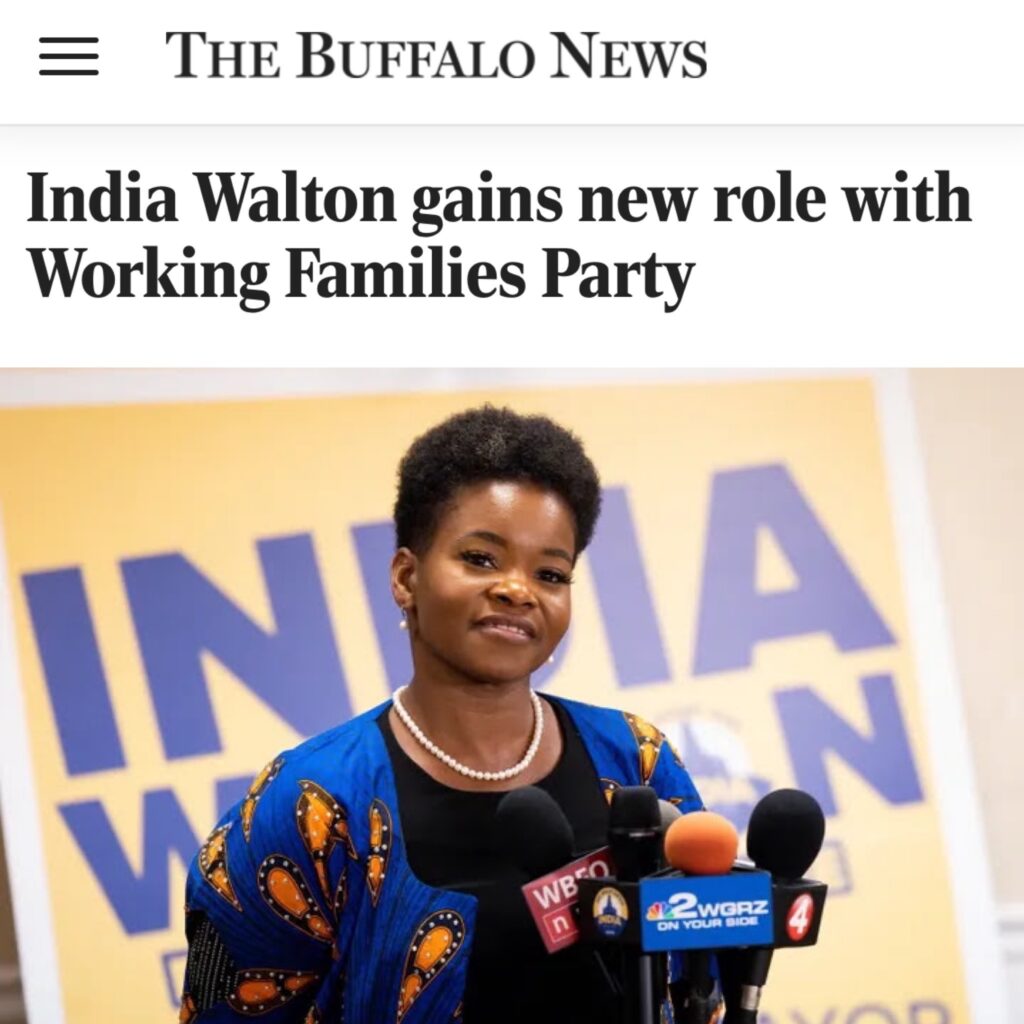 India Walton joined the New York Working Families Party team as a Senior Advisor. Although her mayoral campaign in 2021 came up short, she built a movement in Buffalo that won't be stopped. Our WFP membership has tripled in Western New York, and with her leadership, we're ready to continue building momentum across New York state. Read more in HuffPost.
---
OUR FIRST BIG TEST OF THE 2022 CYCLE: THE TEXAS PRIMARY
Things are heating up in Texas, where we're gearing up for our first Congressional primary of the 2022 cycle. The primary is on March 1, but early voting begins in less than three weeks, and mail-in ballots will start hitting mailboxes any day now.
We've endorsed three exciting Congressional candidates facing three very different primaries, so we'll do our best to catch you up to speed:
In TX-28, we're backing Jessica Cisneros, an immigration attorney born and raised in South Texas and the daughter of Mexican immigrants. She's challenging Henry Cuellar — one of the most conservative Democrats in Congress — whose home and campaign office were recently raided by the FBI as part of an investigation into his connection with Azerbaijani oil executives. Jessica lost to Henry Cuellar by less than 2,800 votes in 2020, so we have a big opportunity to make up the difference and show voters Cuellar has a viable primary opponent.
In TX-30, we recently endorsed Jasmine Crockett. Jasmine is running for Rep. Eddie Bernice Johnson's seat, who recently announced she would not seek reelection. From fighting for voting rights to police reform, Jasmine has been a voice for progressive change in the Texas House of Representatives.
And finally, in the open primary for the newly redrawn TX-35, we're supporting Greg Casar, an Austin City Council Member and movement organizer. While serving on the Council, Greg championed an initiative for paid medical and family leave and fought to preserve affordable housing in neighborhoods threatened by rapid gentrification.
---
UPCOMING EVENTS
2022: The Map and the Challenge: Toward a Working Families Majority
(Wednesday, February 16 from 8-9pm ET)
Join us for a critical briefing on how we plan to elect a Working Families majority in the midterms this year. You'll walk away with a clear understanding of when, where, and how you can be most impactful in 2022.
WFP National Welcome Gathering
(Thursday, February 17 from 9-10:30pm ET)
Whether you're a new supporter or a longtime WFP member, welcome gatherings are an energetic space where you can meet other working people with the same vision of building a world where we can thrive and not just survive. We'll get concrete about how we are building the power we need to have an impact locally and nationally in this political moment.
WFP Tuesday Text Parties in February
(Tuesday, February 8, 15, and 22 from 6-8pm ET)
Join us on Tuesdays in February as we identify supporters and persuade voters who are on the fence for Malcolm Kenyatta for Pennsylvania, Jessica Cisneros and Greg Casar in Texas, and other WFP champions in critical races nationwide.
WFP Thursday Call Parties in February
(Thursday, February 3, 10, 17, and 24 from 6-8pm ET)
Call voters from home with WFP! It's easy, it's fun, and you'll join a great community of WFP people from all over who are organizing to elect champions for working people to office in 2022.