Connecticut Working Families Party names Sarah Ganong new State Director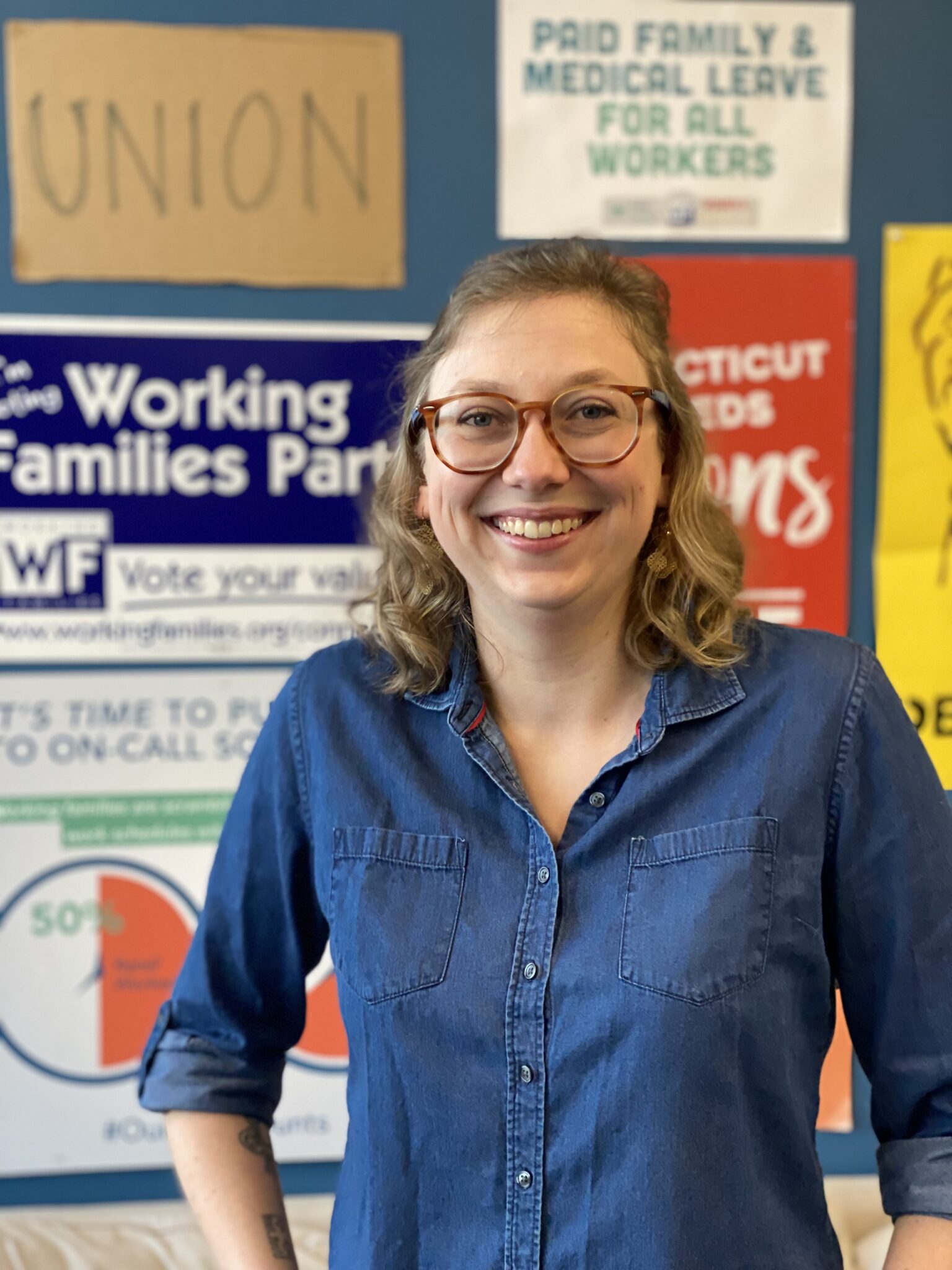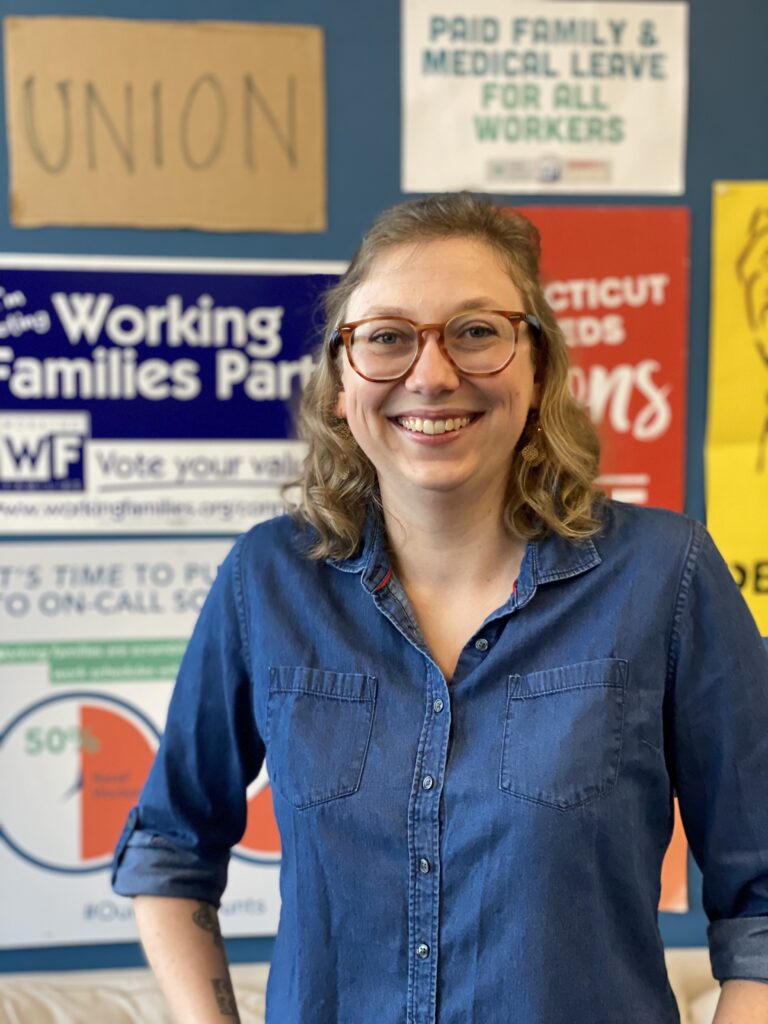 Hartford, Conn. – The Connecticut Working Families Party (WFP) announced today that Sarah Ganong will become its new State Director, spearheading the party's efforts to build a multiracial working-class political movement for progressive change. Ganong previously served as Campaigns Director, leading WFP's electoral campaign work and organizing efforts. As Connecticut State Director, Ganong will lead WFP's legislative, electoral and statewide campaign work.
"I'm honored to have the opportunity to lead CTWFP and continue building on our successes of the last few years," said Ganong. "We've seen time and again that Connecticut needs a grassroots party willing to address structural inequities in our state and build the political power needed for transformational change for all our residents. We will continue to lead this change by organizing in our communities and in the halls of power, and by identifying and running diverse candidates for office who put policies for working families at the center of their agendas."
"Sarah has been a vital piece of the success of WFP in Connecticut, recruiting and training scores of diverse, progressive candidates across the state," said Maurice Mitchell, WFP National Director. "She combines a sharp political mind and a firm grasp on political strategy with the ability to motivate and inspire activists, volunteers and staff. Many of the policy wins that WFP have achieved in recent years, from paid family and medical leave to a $15 minimum wage, were built on her skill as organizer and campaigner. We are excited to see her lead the WFP and continue building together the party Connecticut needs."
Ganong joined CTWFP in 2017, as Campaigns and Political Director. In that role, she led the recruitment of progressive candidates across the state and has been critical in expanding the electoral map for the party, successfully bringing a whole generation of progressives to local and state offices. Prior to her time at WFP, Ganong managed a 2016 state representative campaign and was an organizer for the Bernie Sanders presidential campaign that year. She has also worked in communications and policy advocacy at a Connecticut-based environmental non-profit.  
The three Connecticut WFP state co-chairs, Beverley Brakeman, UAW Region 9A Director, Rochelle Palache, 32BJ SEIU Assistant District Leader, and Janée Woods Weber, At-Large Representative of the 1st Congressional District, wrote in a joint statement: "Sarah has been a force shaping Connecticut politics, bringing new progressive voices to the table that will fight for working families across the state. She has been a relentless organizer, an incredible campaigner, and clear-sighted on the need for transformation in our state. She is the right person to bring forward the policies Connecticut needs and continue growing the WFP."
Sarah will continue WFP's effort to build a durable, strong base of political power for progressives in Connecticut. The party will continue its efforts to create a core of diverse, motivated activists, leaders, and elected officials that are willing to push forward a transformative, long-term progressive policy agenda for Connecticut – a green new deal, fair workweek, universal healthcare, and affordable housing for all in our state.