California Working Families Party introduces 'California Squad' ahead of 2022 state legislative races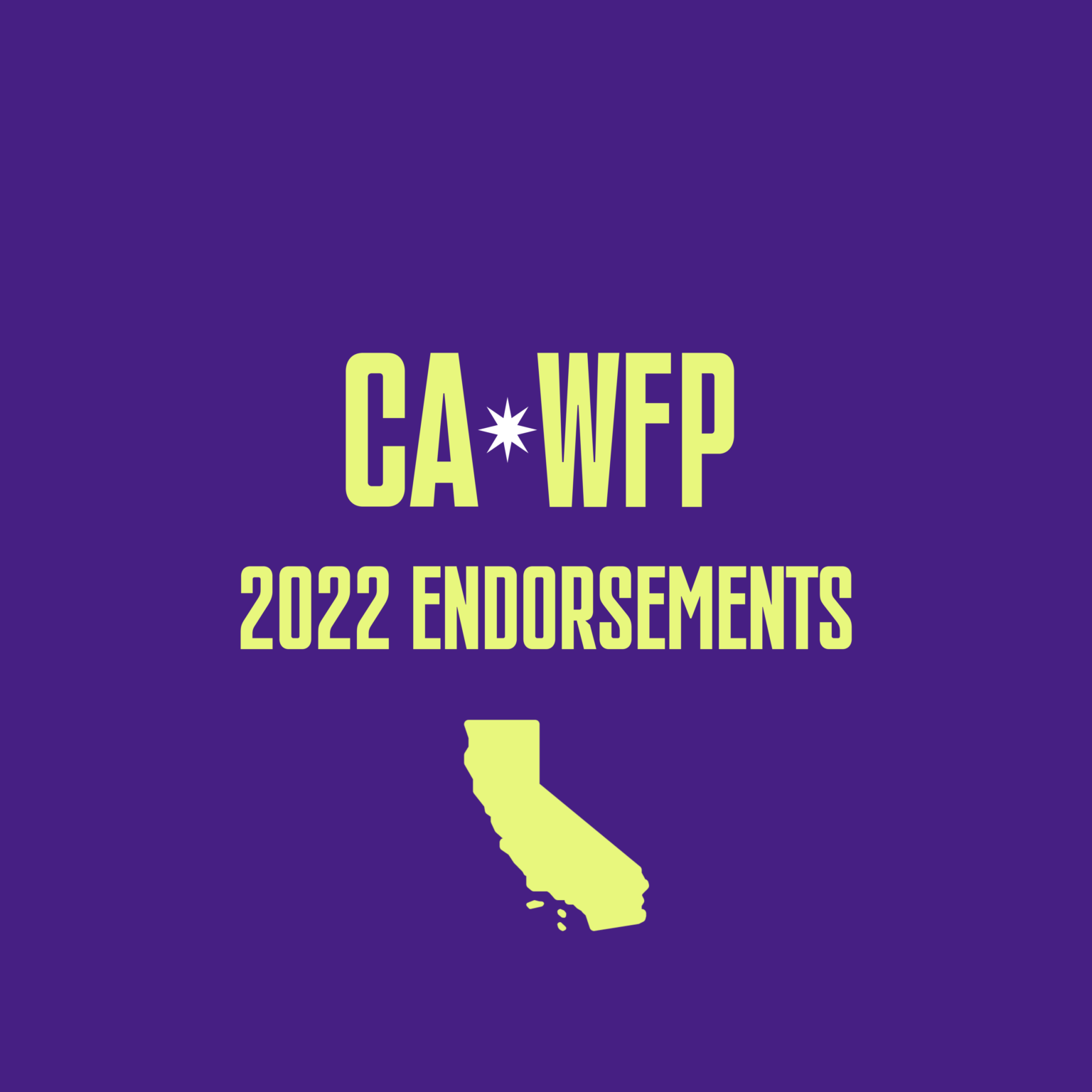 The California Working Families Party has officially rolled out a slate of endorsements in District Attorney, State Senate, and State Assembly races for the 2022 primary season.
The grassroots political party will support progressive candidates Sara Aminzadeh (AD-12), Jennifer Esteen (AD-20), James Coleman (AD-21), Aisha Wahab (SD-10), and Caroline Menijivar (SD-20) in open seats, and will back progressive primary challengers Corey Jackson (AD-60), Elizabeth Alcantar, (AD-64), Fatima Iqbal-Zubair (AD-65), Lola Smallwood-Cuevas (SD-28), Alana Mathews for Sacramento County District Attorney, and Sajid Khan for Santa Clara District Attorney.
The California Working Families Party will also support incumbent champions, including Chesa Boudin for San Francisco District Attorney, and in newly-redrawn districts, Alex Lee (AD-24), and Ash Kalra (AD-25). Finally, in the 62nd Assembly District special election, the party endorsed Tina McKinnor.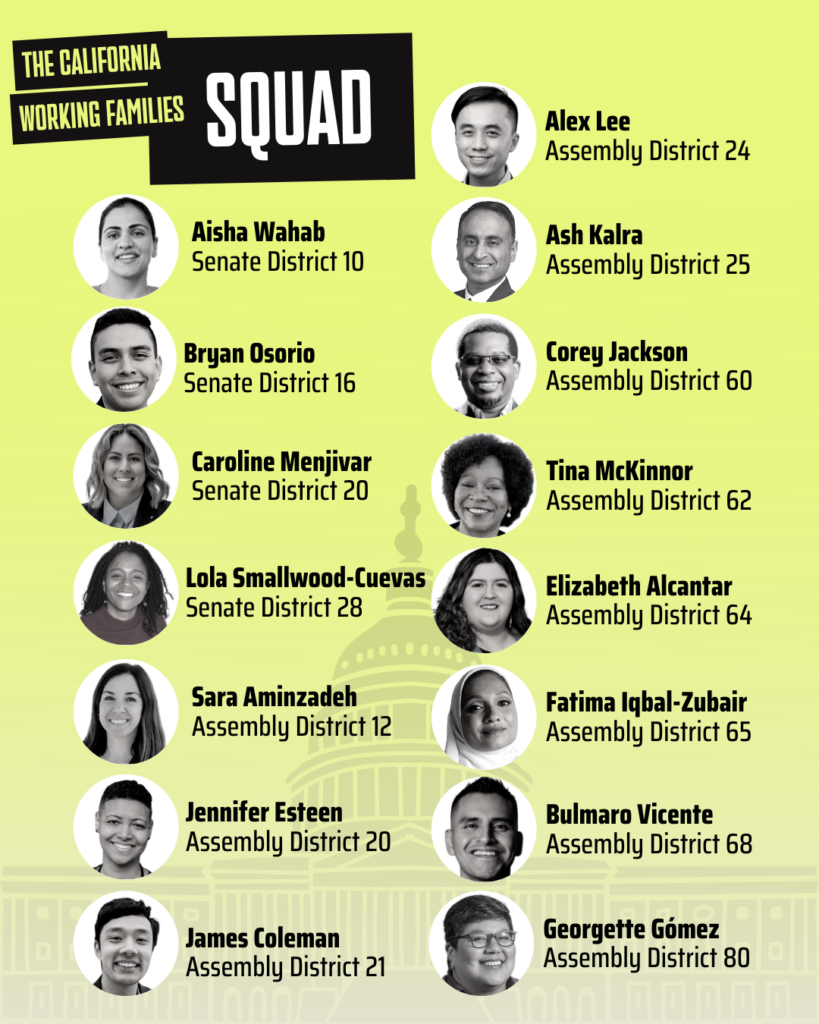 Informally dubbed 'The California Squad,' the newly-endorsed candidates are bidding to build grassroots momentum up and down the ballot for bold, progressive policies oriented in their vision to secure a just, and livable future for California, and generations to come.
From affordable housing, universal health care, and quality education to comprehensive climate action, inclusive immigration reform and a reimagined public safety system — these candidates are meeting the moment, and demanding sweeping investments in working people and their families.
The Working Families Party is a progressive grassroots political party building a movement to ring in an era of social and economic transformation in America. For more than two decades, the Working Families Party has been recruiting, training, and electing transformational leaders across the country. Candidates endorsed by the Working Families Party complete a vetting process that includes a questionnaire and an interview to ensure that they reflect the values of Working Families' members. Endorsed candidates benefit from strategic campaign support that elevates their vision for social, racial, economic and climate justice.