DC Working Families Party announces first slate of endorsements for upcoming primary elections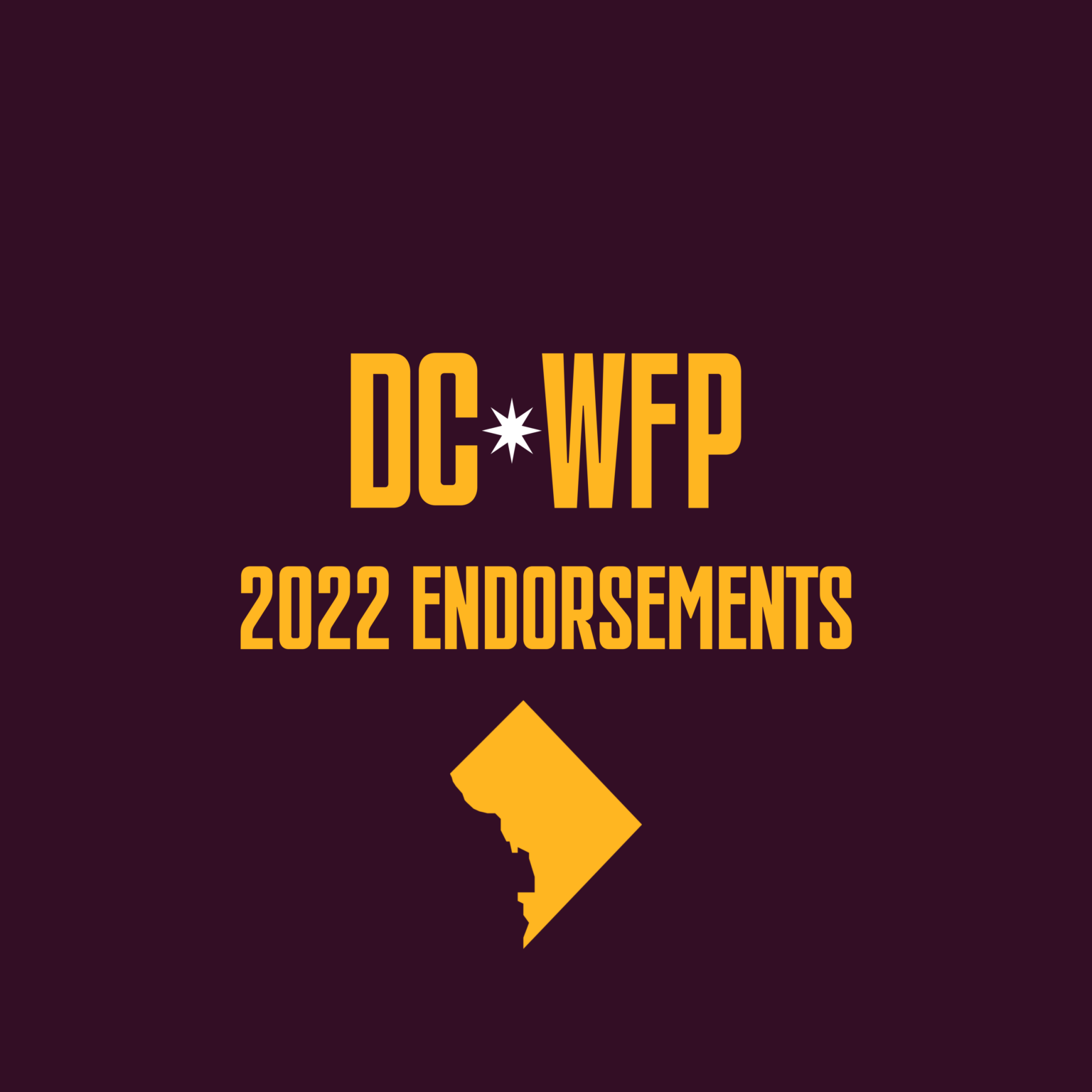 The DC Working Families Party announced its endorsements of four candidates in the upcoming June primaries — Robert White for Mayor, Erin Palmer for DC Council Chair, Brianne Nadeau for Ward 1 Councilmember, and Zachary Parker for Ward 5 Councilmember.
In DC's mayoral race, At-Large Councilmember Robert White will challenge incumbent Muriel E. Bowser, who seeks a third term after nearly a decade in power. With Bowser's approval rate slipping, White is bidding to succeed her with a policy platform that prioritizes a comprehensive community safety plan, quality early childhood education, housing affordability, and breaking down barriers for returning citizens.
For DC Council Chair, Ward 4 Advisory Neighborhood Commissioner and ethics lawyer Erin Palmer will challenge incumbent Phil Mendleson, who's held the seat for more than 20 years. Palmer is running to bring transparency and accountability to the Council Chair position, and shift spending priorities towards schools, streets and traffic improvements, public transportation, and housing.
In Ward 1, incumbent Councilmember Brianne Nadeau is running for reelection. Councilmember Nadeau is determined to continue leading the Council with her support of initiatives that center violence interruption, deeply affordable housing, support for unhoused residents, and child care and tipped workers.
Last but not least, in Ward 5 former teacher and current Ward 5 Representative on the State Board of Education Zachary Parker is centering health-based solutions to public safety, including investments in community violence prevention like expanded access to affordable housing, education, youth mentorship, comprehensive mental health support, and good-paying jobs.
All four of these Fair Elections candidates are proven public servants with a robust track record of putting working families at the center of their agendas – time and again, delivering on policies that matter to their constituents. DC Working Families is proud to endorse and support all of them in their campaigns to advance opportunity and social justice in their communities, and bring real, progressive leadership to DC.
The Working Families Party is a progressive grassroots political party building a movement to ring in an era of social and economic transformation in America. For more than two decades, the Working Families Party has been recruiting, training, and electing transformational leaders across the country. Candidates endorsed by the Working Families Party complete a vetting process that includes a questionnaire and an interview to ensure that they reflect the values of Working Families' members. Endorsed candidates benefit from strategic campaign support that elevates their vision for social, racial, economic and climate justice.