Pennsylvania Working Families Party announces slate of primary endorsements ahead of May election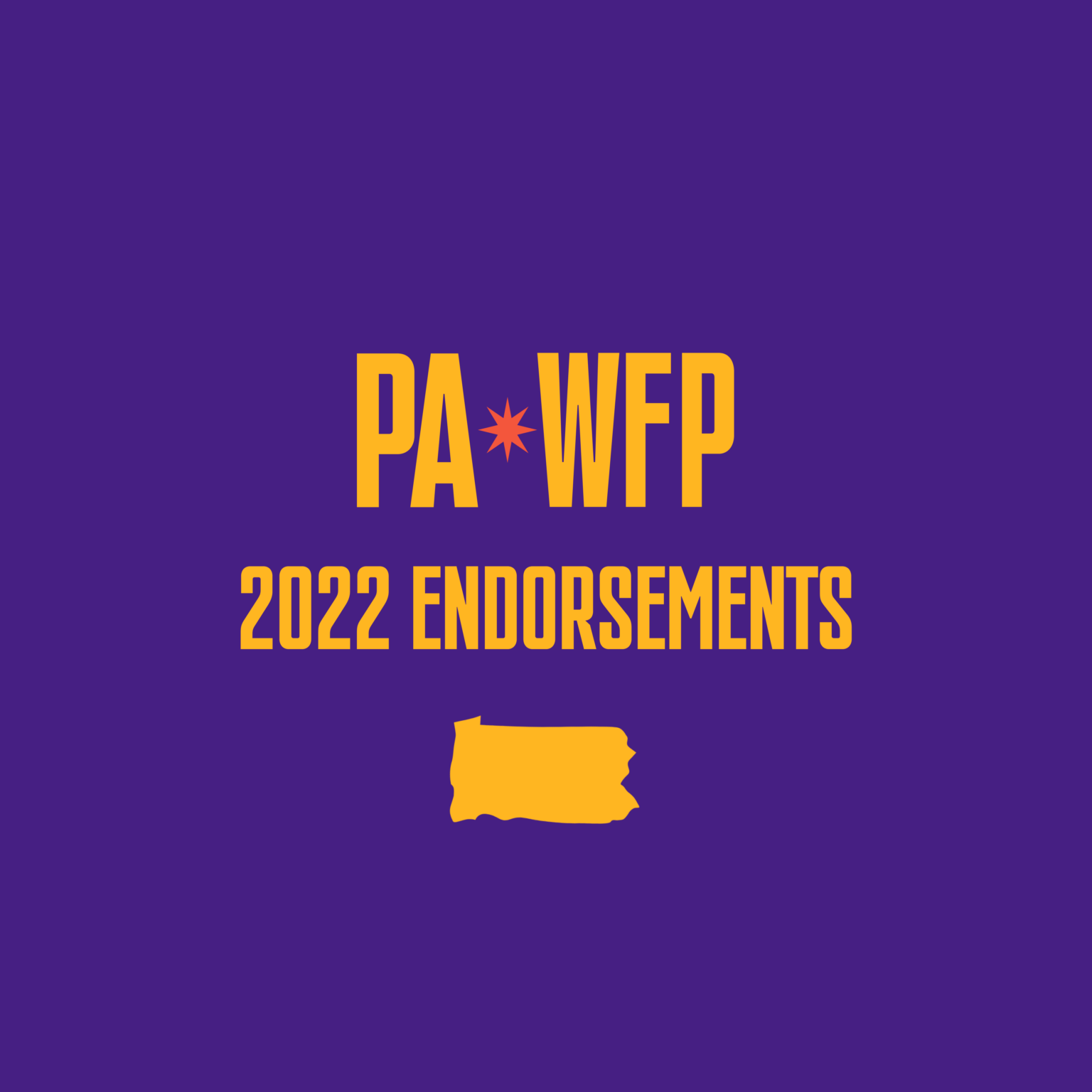 Pennsylvania Working Families Party announced dozens of new endorsements in state legislative races across the Commonwealth ahead of the May 17 Democratic primary.
The grassroots political party will support progressive candidates Cass Green (HD-10) and Ismail Smith-Wade-El (HD-49) in open seats and will back progressive primary challengers Felecia Coffee (HD-163), Roni Green (HD-190), Tarik Khan (HD-194), Andre Carroll (HD-201), Dana Hamp Gulick (HD-96), Ashley Gagne (HD-156), Carol Kazeem (HD-159), David Brown (HD-166), Paul Prescod (SD-8), Tara Zrinski (SD-14), and Mark Pinsley (SD-16).
"We've spent the last five years building power for the multiracial working class in Philadelphia and beyond, and we're going to use that power to elect a new generation of progressive leaders to defend public schools, raise wages, protect voting rights, and reimagine our justice system," said Nicolas O'Rourke, Organizing Director of PA WFP. "We are proud to endorse leaders who have shared in the struggles working people face. We know that once elected, these working families champions will fight for a Commonwealth for the many, not the few."
WFP will also support its incumbent champions, including Art Haywood (SD-4), Lindsey Williams (SD-38), Katie Muth (SD-44), Sara Innamorato (HD-21), Nancy Guenst (HD-152), Napoleon Nelson (HD-154), Danielle Friel Otten (HD-155), Joe Hohenstein (HD-177), Elizabeth Fiedler (HD-184), Rick Krajewski (HD-188), Danilo Burgos (HD-197), and Chris Rabb (HD-200). Finally, in uncontested primaries, WFP endorsed Denise Maris (HD-76), Christopher Rodkey (HD-93), and Meghan Rosenfeld (HD-139). WFP will support them in the November general election.
The WFP has already endorsed State Rep. Malcolm Kenyatta for U.S. Senate, and State Rep. Summer Lee for Congressional District 18.
"The grandmother that raised me was an LPN at Hahneman hospital," said Andre Carroll. "My grandmother had to stop working due to a workplace injury. Union representation made sure that she was able to provide for me during this difficult transition. Working Families are the foundation of this nation and unions are the backbone for so many working-class folks. WFP is an organization that understands the importance of working class and working poor representation in politics. I'm proud to accept their endorsement."
The Working Families Party is the political party of the multiracial working class, fighting for a nation that cares for all of us. In 2019, WFP made history by electing Kendra Brooks to the Philadelphia City Council in the first city-wide victory for a third party in modern history. In 2020, WFP contacted millions of voters to help Joe Biden win Pennsylvania and played a key role in defending the election against attacks by Trump Republicans.
"I'm proud to have the endorsement of the Working Families Party," said Paul Prescod. "My campaign is about building a better future for all working people, and this organization has consistently helped elect working-class champions at all levels of government. Together we will fight for a political system that puts working families first."
In 2020, the Pennsylvania Working Families Party recruited over 5,600 volunteer shifts, sent nearly 2.5 million texts, made nearly 1.4 million dials, and had conversations with over 80,000 voters to get out the vote in the general election. In 2019, WFP made history by electing Kendra Brooks to the Philadelphia City Council in the first city-wide victory for a third party in modern history.
The Working Families Party is a progressive grassroots political party building a movement to ring in an era of social and economic transformation in America. For more than two decades, the Working Families Party has been recruiting, training, and electing transformational leaders across the country. Candidates endorsed by the Working Families Party complete a vetting process that includes a questionnaire and an interview to ensure that they reflect the values of Working Families' members. Endorsed candidates benefit from strategic campaign support that elevates their vision for social, racial, economic and climate justice.