We're standing with the Squad in 2022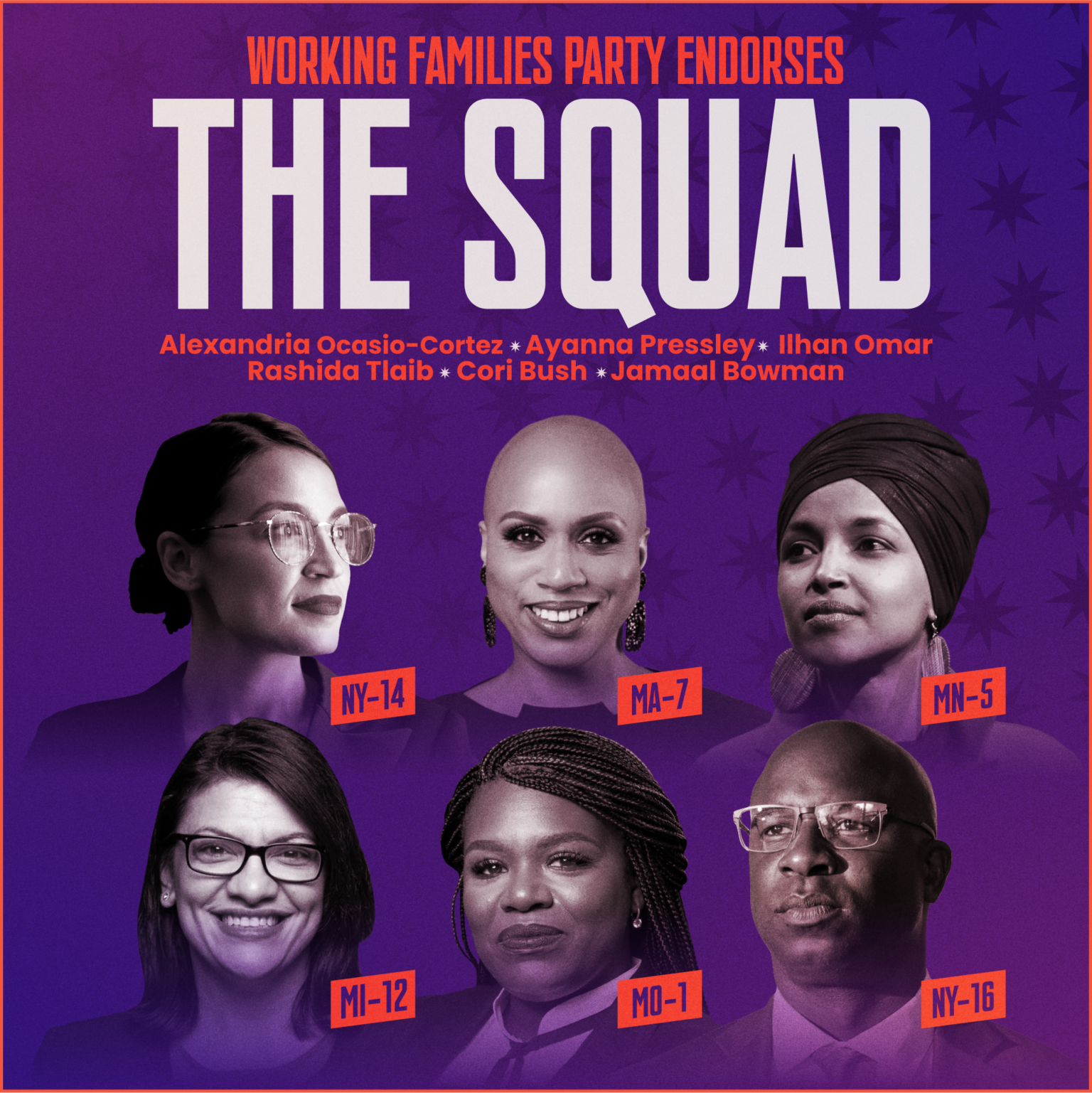 The Working Families Party is proud to endorse the Squad: Alexandria Ocasio Cortez, Ayanna Pressley, Ilhan Omar, Rashida Tlaib, Cori Bush, and Jamaal Bowman.
Here's why this is so important: The Squad's re-election isn't guaranteed. Many are running in newly shaped districts, and others are facing challenges both in the primary and the general. And their adversaries aren't just partisan Republicans but also corporate Democrats who want to stop their advocacy for progressive change in Congress.
As the Squad grows more powerful, so will the corporate-backed attempts to defeat them — and that's why we're pulling out all the stops to ensure they're re-elected.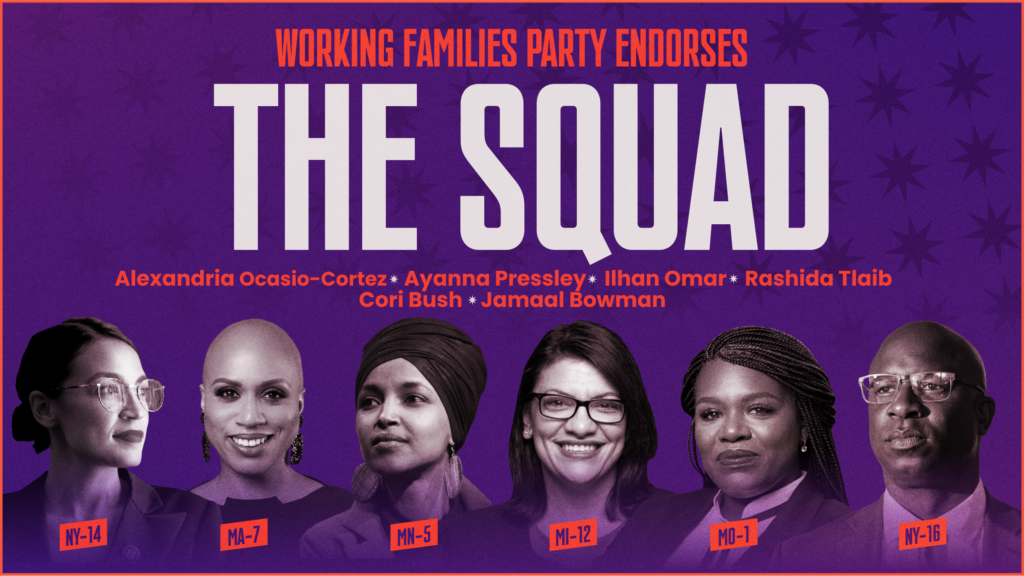 Just look at everything the Squad has accomplished in this session of Congress:
They fought for investments in working families and helped bring cash relief directly to working people.
They challenged the lobbyist-backed infrastructure bill, fearlessly fighting for necessary and popular investments in working people like Medicare expansion, universal child care, climate action, affordable housing, and more.
And they've done it all without a single cent of corporate PAC money because they believe — like we do — that the only way to truly represent working families is to be supported by working families.
Through it all, they showed that they wouldn't play political games or compromise when it came down to delivering relief for working people. As they face re-election to the U.S. House this year, we're proud to endorse them.
Our progressive coalition in Congress is growing, and so is our power. When we re-elect the Squad and elect more progressives to join them, we'll achieve the real working families majority we know is possible.