WFP Member Newsletter: April 2022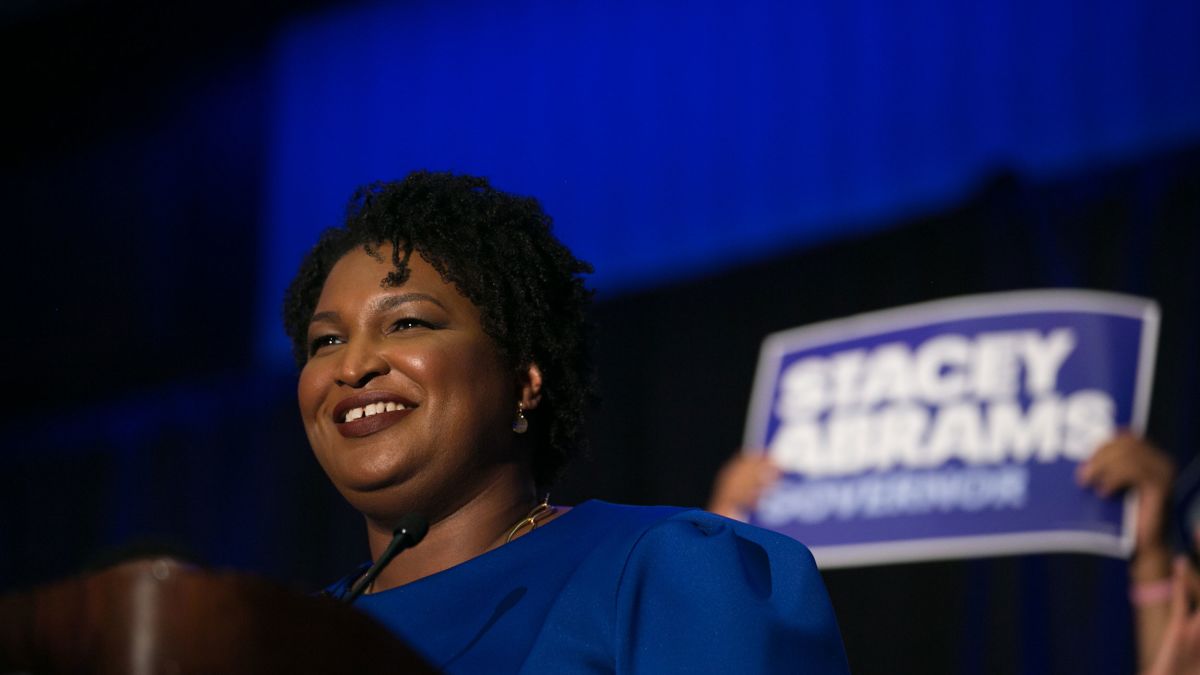 The newsletter below was sent to Working Families Party members in April 2022. Want to receive updates like this? Join us as a member today!
We're back with the April WFP update!
These monthly updates are our way of keeping you informed about just some of the great work happening in our party — from new candidate endorsements to our work in the states and how you can help us get out the vote in critical upcoming primaries.
As always, there's a lot to cover — so let's get to it.
---
PUSHING PRESIDENT BIDEN TO GO BIG ON EXECUTIVE ACTION
Last month, we joined the Progressive Caucus and other grassroots allies to urge President Biden to take immediate executive action on climate and immigrant rights, lowering health care costs, student debt, and more. Why? Because a Republican Party committed to serving the wealthy — and just enough corporate Democrats helping them succeed — has blocked most of our progress on these issues (that a majority of Americans support) to date in Congress.
But fully tackling our entire agenda will still require congressional action — which is why we're working tirelessly to protect our WFP champions in Congress and build the working families majority we know is possible through our organizing in important primaries this spring.
Read more about our push for bold executive action in The Guardian.
---
NEW ENDORSEMENTS
The endorsements just keep on coming. Primary season is in full swing, and we're continuing to endorse and organize on the ground for candidates who will fight for our values.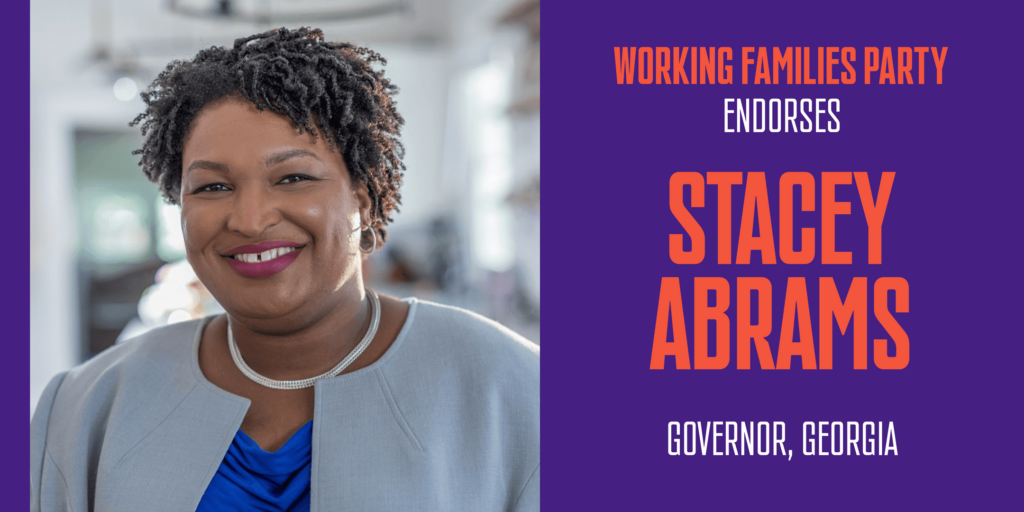 We endorsed Stacey Abrams in her 2022 bid for Georgia governor. What began as the Georgia WFP's support for Stacey Abrams' first gubernatorial run didn't end there — we stuck around. This is a full circle moment for our movement, and we have the infrastructure to elect this unapologetic fighter for working people this year.
In Michigan, we endorsed Andy Levin for Congress in MI-11. Andy has been an active part of the labor movement for 40 years, including organizing the first union summer. He also led the floor fight for the PRO Act.
In Kentucky, we endorsed Attica Scott for Congress in KY-03. Attica made history when she defeated a 34-year incumbent and became the first Black woman elected to the Kentucky General Assembly this century. In office, she filed over 80 bills, including a bill banning no-knock search warrants; The Maternal Care Act, a bill reducing the high maternal mortality rate of Black women; and a resolution to pass The Green New Deal. We can't wait to see what she'll accomplish as a member of Congress.
In Ohio, we endorsed Nina Turner for Congress in OH-11 — because it's clearer than ever that we need to elect more people who will take on the billionaire class and fight for working people, healthcare for all, higher wages, and all of our futures. Nina will do that.
And in North Carolina, we endorsed three candidates for state and local office: Carla Catalan Day for NC State Representative, and Franca Jalloh and Cecile "CC" Crawford for Greensboro City Council. If elected, they will champion affordable housing, livable wages, a quality education, and so much more.
You can check out all of our 2022 endorsements here.
---
UPCOMING PRIMARY/RUNOFF ELECTION CALENDAR
---
WFP VOLUNTEER SPOTLIGHT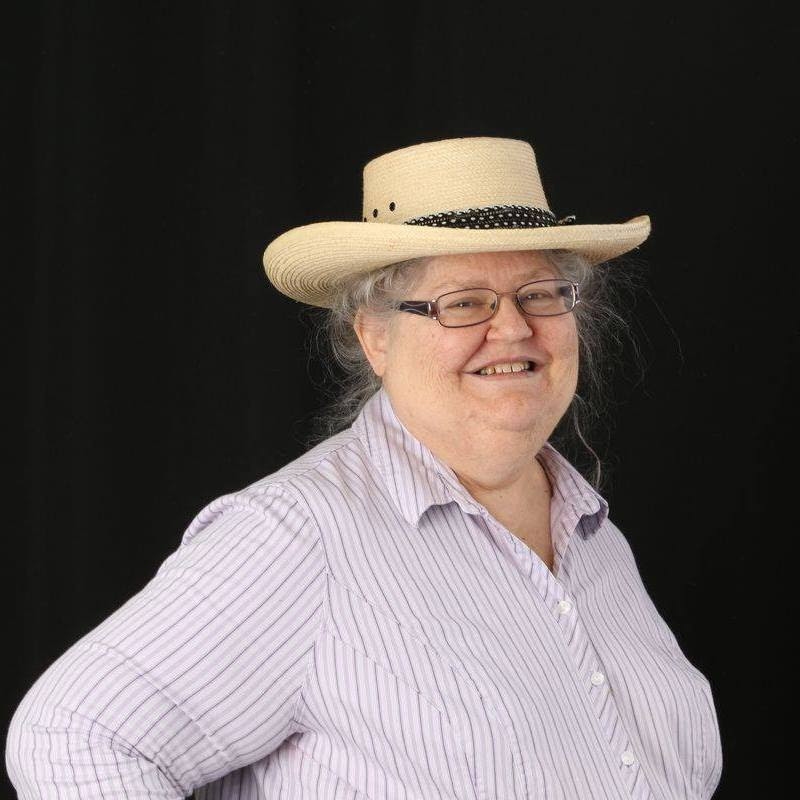 Judy Kay Craft, Texas WFP member from Houston, TX
I have been a political activist since the late 60s, helping to end segregation at my high school and attending my first Democratic convention in 1978. I was 8 months pregnant with my first child at the time, but it was important to me to show up as a pro-choice activist and do what I can to pull the Texas Democratic party to the left!
I used to love to block walk and protest, but now I am mobility impaired and do mostly virtual organizing. As a WFP volunteer leader, I help lead phone banks and text banks, which gives me a way to keep fighting for social justice, disability justice, and an end to racism. It was very satisfying to text and phone bank with WFP for Texas candidates this year and help WFP candidate Greg Casar win his primary! The Working Families Party is indeed the party of my dreams. I'm proud to be a WFP member.
---
UPCOMING EVENTS
WFP National Call Party
(Sundays, Tuesdays, Thursdays and Saturdays)
Volunteer with WFP and allies to call voters and help us elect a Working Families Majority in 2022! We have a lot of important elections coming up in key states and your calls can make the difference.
April Working Families Party Assembly
(Sunday, April 24 from 8-9 pm ET)
The WFP Assembly is a monthly video meeting where activists, supporters, elected, and WFP leaders join together to strengthen our political community. At the WFP Assembly this Sunday, we'll be joined by 2022 WFP Champions Ana María Archila, Nida Allam, Jessica Cisneros, and Congressman Andy Levin as we discuss what their primaries will mean for the midterms and beyond.
WFP National Welcome Gathering
(Thursday, April 28 from 1-2:30 pm ET)
Whether you're a new supporter or a longtime member of WFP, welcome gatherings are an energetic space where you can meet other working people with the same vision of building a world where we can thrive, and not just survive. We'll share our desires and vision for a political party that truly is for us and by us. We'll get concrete about how we are building the power we need to have an impact locally and nationally in this political moment. You can get your questions about the party answered here. And we can help you sort out a meaningful next step with the party. All are welcome!
---
OTHER WFP UPDATES AND CLIPS