Connecticut Working Families endorses Charneil Bush for State Senate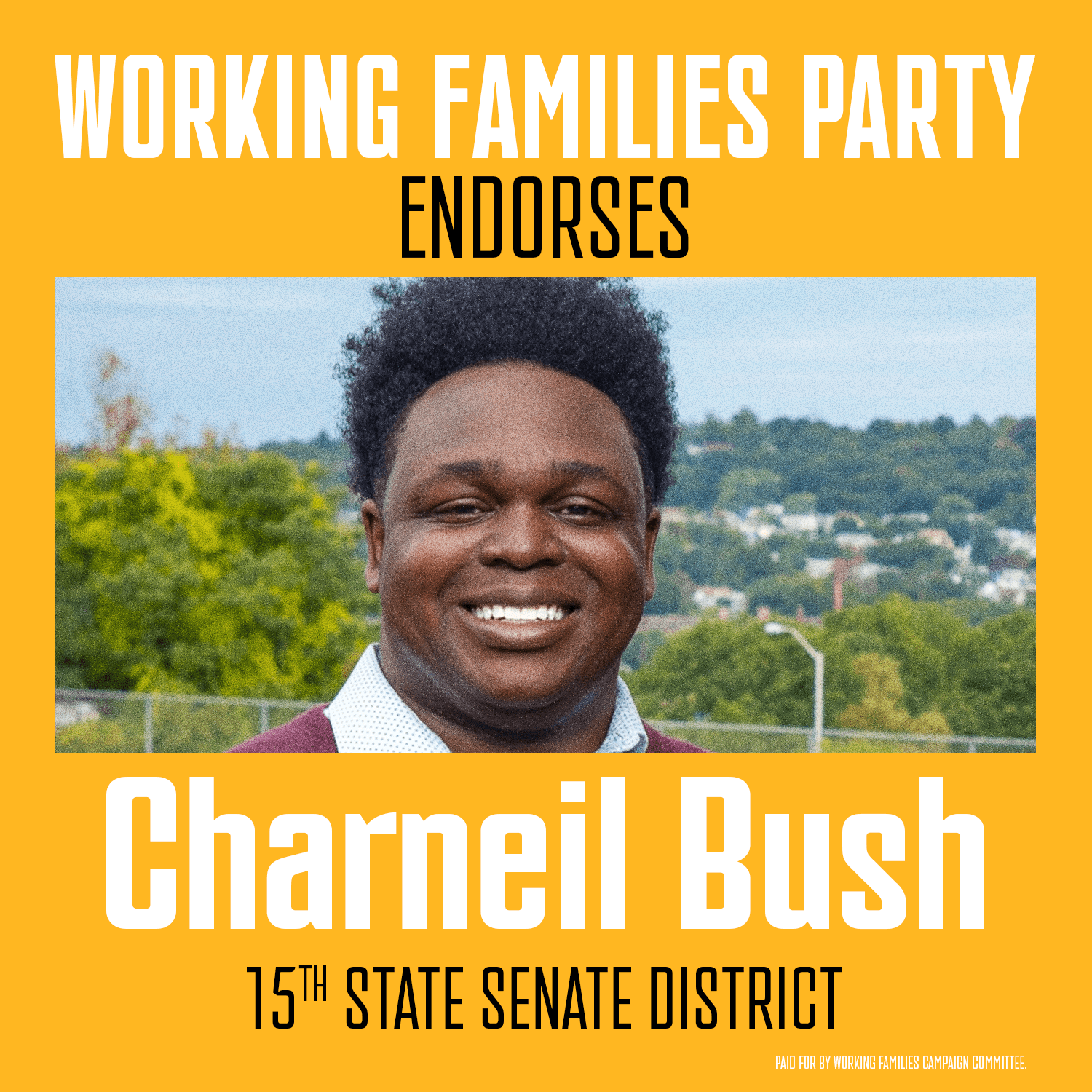 The Connecticut Working Families Party (WFP) announced this weekend its endorsement of Charneil Bush for the 15th State Senate District. Bush will challenge incumbent Senator Joan Hartley, who has represented the district for more than two decades.
Following her endorsement, Bush will be the featured guest speaker this Saturday, June 4th, at a WFP event in Fulton Park in Waterbury. WFP members, activists, and volunteers will gather to hear from WFP staff and candidates, and the work ahead to elect progressive leaders like Bush in the upcoming elections.
"Connecticut needs a new generation of leaders that are ready to tackle today's challenges and advance social, economic, and racial justice across the state" says Sarah Ganong, Connecticut State Director of the Working Families Party. "Waterbury, Naugatuck, Middlebury, and Waterbury deserve to be represented by a true progressive that is ready to move the state forward, not some with politics rooted during the Reagan presidency who has opposed common-sense policies like paid family & medical leave. Charneil will ensure that voters in these communities have a strong voice in Hartford that will lead the way ."
A respected activist, leader, and educator, Charneil grew up in foster care, and has become a powerful voice in the community as a youth advocate and mentor. Now a foster parent himself, he works as a high school college and career counselor.
"For the last 22 years, the people of the 15th haven't been given a choice as to who represents them in the state senate," says Bush. "While our senator claims to be an independent voice in Hartford, we have a real opportunity in this race to give the people of this community a voice in Hartford again. We deserve leaders that will be accessible and accountable to us. Leaders with fresh ideas and vision that sees a future where everyone can be lifted up. 

I'm running for state senate because I believe that the people of this district are worth fighting for. Year after year, our leaders seem to be content with leaving more of us behind but no more. The stakes are too high and we need effective leadership that will fight for the needs of working people and families. I'm incredibly proud to receive the endorsement of the Working Families Party."