Connecticut Working Families endorses Jan Hochadel for State Senate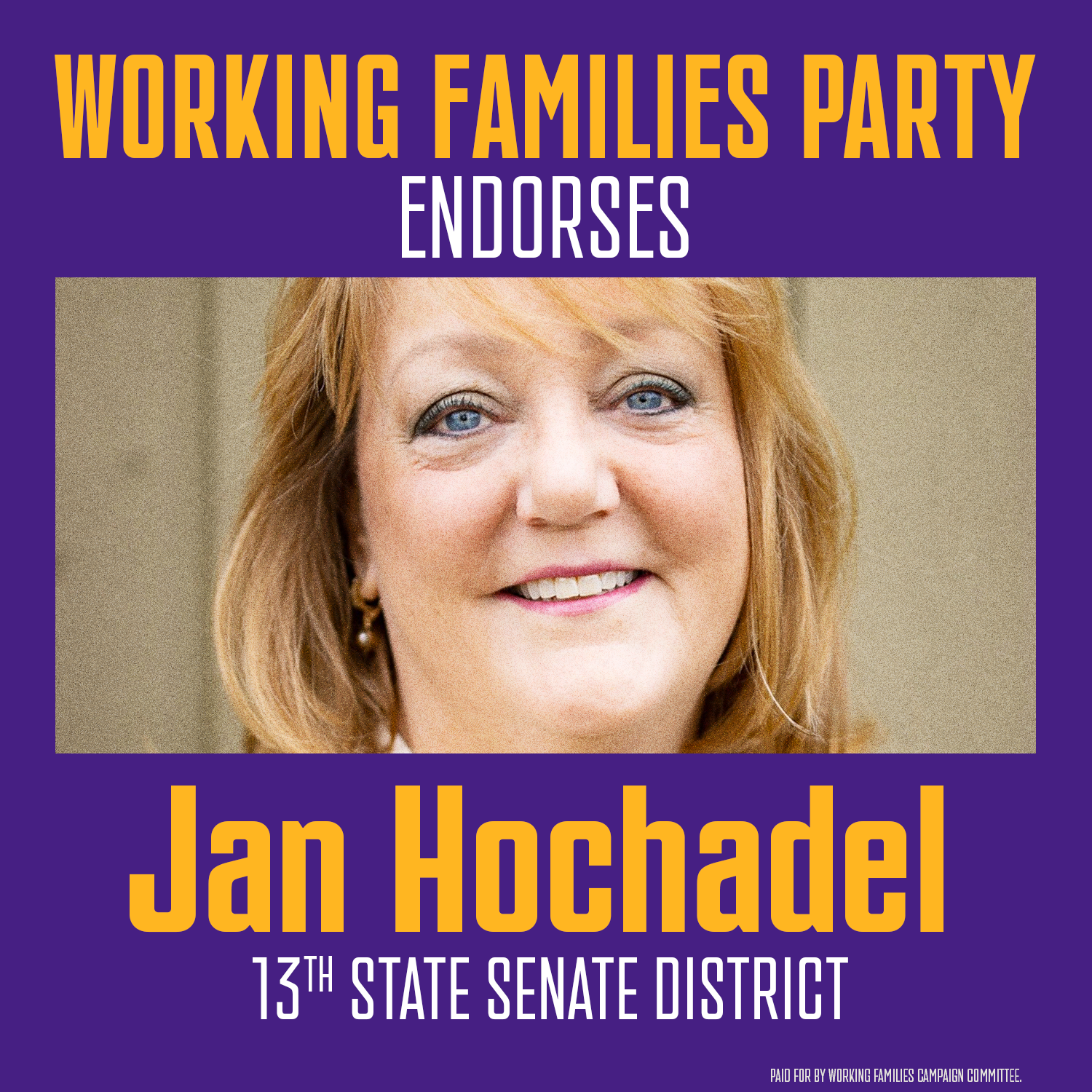 Hartford, Conn. – The Connecticut Working Families Party (WFP) announced this weekend its endorsement of Jan Hochadel for the 13th State Senate District. The seat is currently held by Senator Mary Daugherty Abrams, who is not seeking reelection.
"Connecticut needs champions that are willing to fight for working families in our state," says Sarah Ganong, Connecticut State Director of the Working Families Party. "Jan understands how workers are the core of our economy and how we need to support them to move forward. She will be a champion for opportunity, equity, and an economy that works for everyone, not just a privileged few."
A respected activist, leader, and mentor, Jan was an engineer at Pfizer for close to two decades before becoming a teacher. Her commitment to her students and willingness to fight for better education and opportunity for all in the state led her to leading the Presidency of the American Federation of Teacher Connecticut, where she represents 30,000 public sector, healthcare, and education workers.
"Workers are the backbone of Connecticut's economy," says Hochadel. "We need a state that is willing to tackle the challenges they are facing, and ensure they have access to good jobs and the opportunity to move ahead and take care of their families and communities. I am running for office because I believe working families deserve a strong voice at the Capitol, one that will advocate for their rights and push for political, economic, and social justice. I am proud and honored to receive this endorsement."