Roe has been overturned. Now what?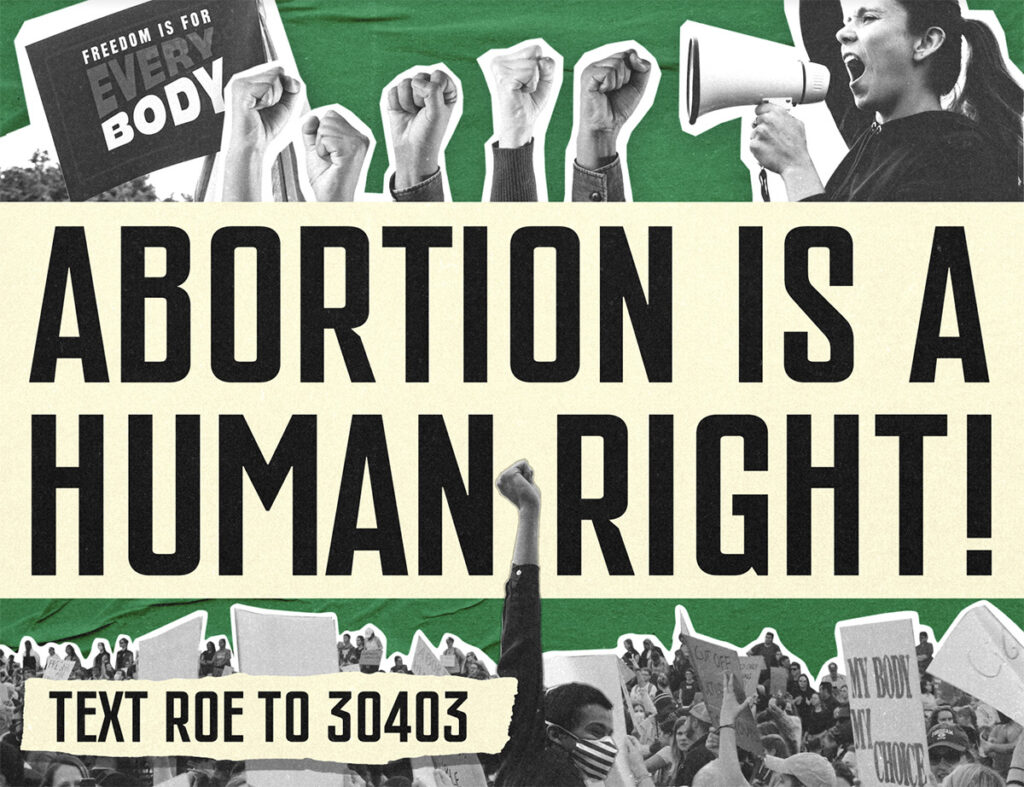 Since 1973, when Roe v. Wade was decided, conservatives launched a multi-decade plan to enforce their minority opinions on American life. Almost fifty years later, they've stacked the courts and poured billions into elections to take over state legislatures and half of the Senate.
We know most Americans believe everyone should have the freedom to make their own decisions about their lives, bodies, and futures — including having an abortion. But now, our country faces a future where millions of people could lose a critical human right.
The Working Families Party is the multiracial party for working people and has been organizing to transform our nation — from local to national government — for over 20 years.
We know how much it takes to win and that elections are not the only terrain to fight on. However, we use it as a tactic because it helps us defend our rights on an institutional level.
Right now, we can protect our right to abortion by organizing our power at the ballot box:
We can elect at least two more Senate progressives — and defend vulnerable Senators.
We can strengthen our allies in Congress and elect more members to work with us.
We can win multiple consequential Gubernatorial races and flip state legislatures.
We can win ballot initiatives that explicitly protect reproductive rights.
Download and print out our Abortion Zine here to share some of the ways to plug into WFP's electoral organizing work and protect abortion access for pregnant people across the country.
WISCONSIN
Wisconsin will play one of the largest roles in electorally defeating the far-right.
Wisconsin can knock out anti-choice Sen. Ron Johnson (R) and replace him with WFP-endorsed Lt. Gov. Mandela Barnes. With the Senate primary on August 9th, we plan to rally voters to the polls to defeat the right.
Wisconsin's Governor Tony Evers (D) is the only thing standing between a Republican state legislature that would make the state's ten electoral college votes more likely to go toward a right-wing majority in 2024.
Finally, Wisconsin Attorney General Josh Kaul has pledged not to implement Wisconsin's 1849 state abortion ban if re-elected.
Join us in making calls for Mandela and key down-ballot races.
MICHIGAN
In Michigan, there is a critical initiative fighting for Reproductive Justice for All on the ballot on August 2nd. There are also amazing pro-choice WFP Champions running in Michigan at all levels.
WFP has endorsed Erika Geiss (SD-1) and Stephanie Chang (SD-3) for State Senate and is defending Congresswoman Rashida Tlaib, part of the Squad, where conservatives have invested MILLIONS to defeat her.
PENNSYLVANIA
With PA's Democratic governor termed out, the state is wide open for working families to take over at the state level in November.
Doug Mastriano, the Republican candidate for governor, was at the Capitol on Jan. 6th and has said he is against abortion under any circumstances, including rape or the mother's health.
Pennsylvania is also a pivotal opportunity to pick up a US Senate seat from a Republican. We would be one step closer to being able to pass federal legislation.
Join us in making calls and texts for these critical races.
EVERYWHERE
Whether you can volunteer in person in a key state or from home, there is a way for you to help elect pro-choice candidates with a backbone.
Join us in making calls and texts for pro-choice candidates nationwide here — and text ROE to 30403 to stay updated.