Connecticut Working Families Party endorses Erick Russell for Treasurer, Stephanie Thomas for Secretary of the State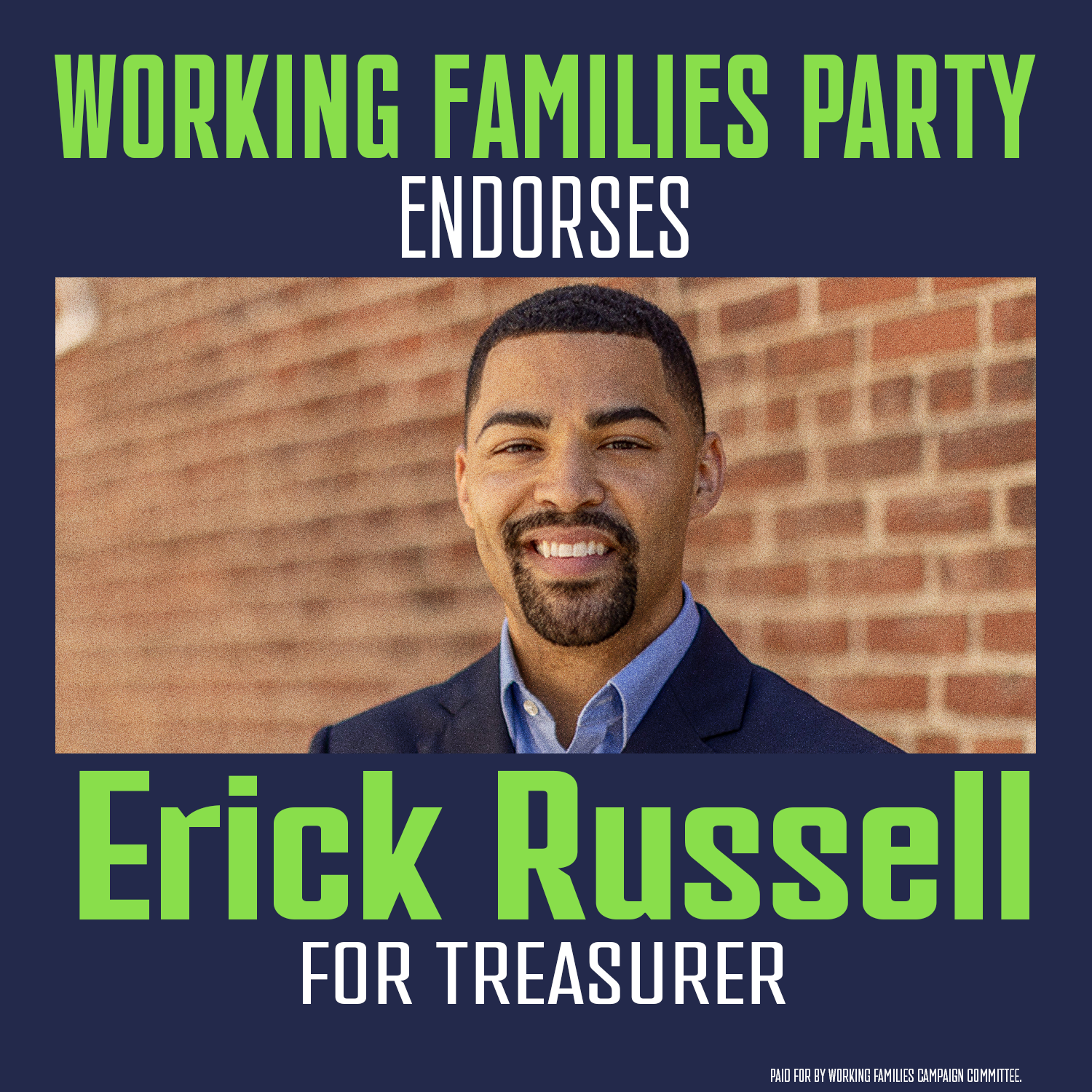 Hartford, Conn. – The Connecticut Working Families Party (WFP) announced today their endorsement of Erick Russell for State Treasurer and Representative Stephanie Thomas for Secretary of State. Both candidates will appear on the WFP ballot line in the November general election.
"We need leaders that understand how important it is that our institutions work for the many, not the few and well-connected," said Sarah Ganong, State Director of the Connecticut Working Families Party. "Connecticut's state finances are the foundation of any progressive budget, and Erick Russell has shown the judgment and values to ensure we make the investments we need to move our state forward while holding bad actor companies and CEOs accountable. And Stephanie Thomas knows that the building block for social justice remains an open, inclusive, and fair election process that brings more voices to the table, protecting and expanding our rights. We look forward to working together to defend fusion voting and expand our democracy. WFP is proud to fight alongside Erick and Stephanie and win in November."
With these endorsements, WFP recognizes their commitment to social justice as well as the urgency to push back against an increasingly radical and reactionary Republican party. The party will mobilize volunteers and activists during the campaign, organizing a massive grassroots effort, as well as providing key strategic, communications, and field support to the campaign.
"I have spent each day of this campaign advocating on behalf of working families across Connecticut because it's where I come from – a working family where my parents ran a small business and struggled to make ends meet in order to give their children an opportunity to succeed," said Erick Russell. "I'll be fighting to make government work for all – not just the few – while delivering a fiscally strong state. We need to continue to grow our pension funds, create jobs, and grow our economy – all while fighting for Connecticut values. I am grateful for the Working Families Party endorsement and look forward to working with its leadership to ensure every child has a fair shot at their own success story in Connecticut."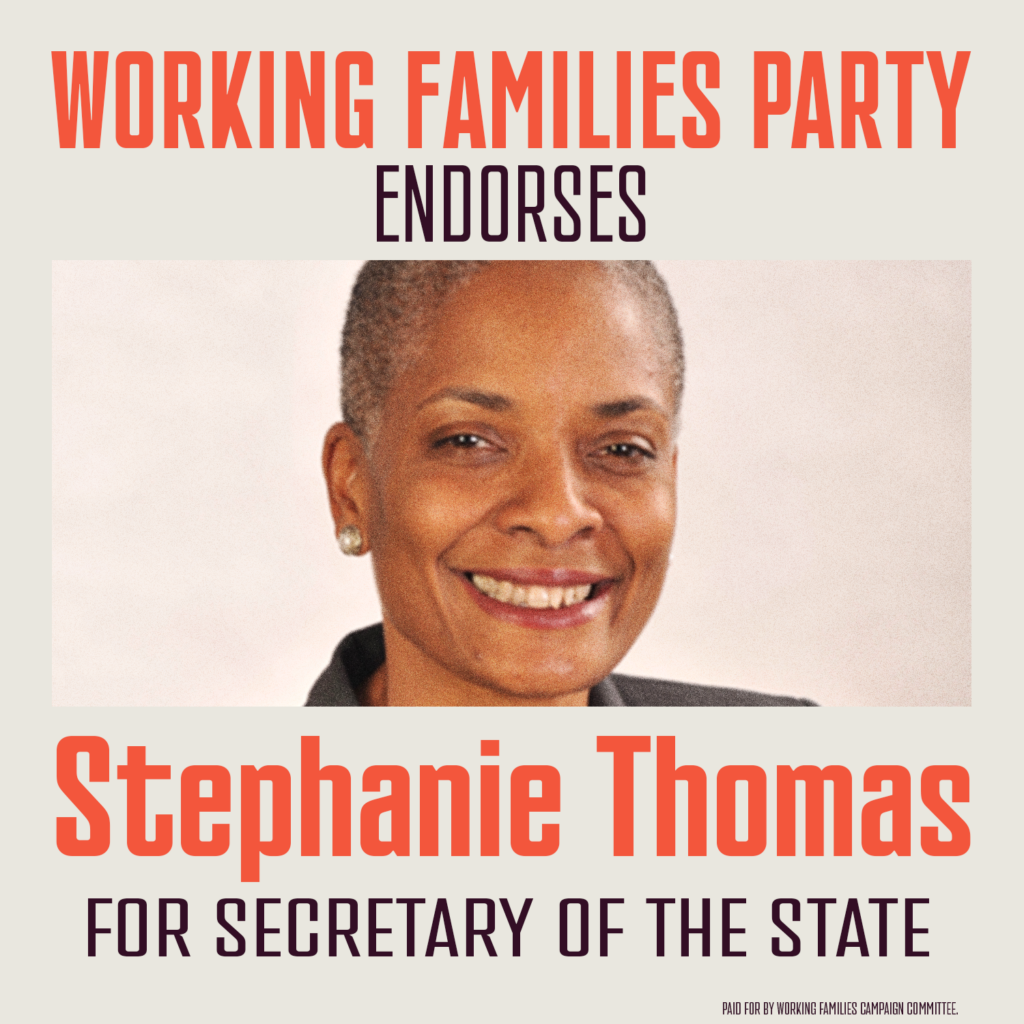 "Our democracy and our right to vote are under unprecedented attack in Connecticut and across the country,"said Representative Thomas. "I am running for Secretary of the State because I believe we can meet these challenges and emerge stronger through civic education, civic engagement, and expansion of voter rights. I am honored to win the endorsement of the Working Families Party because this democracy belongs to all of us, and I am ready for the fight.
"In November, we are facing a radicalized Republican party that is increasingly willing to turn to leaders that are willing to subvert elections to pass a massively unpopular economic and social agenda," said Ganong. "The stakes are clear, and Erick and Stephanie are ready to win this fight."