Working Families Party endorses Eric Wellman for State Representative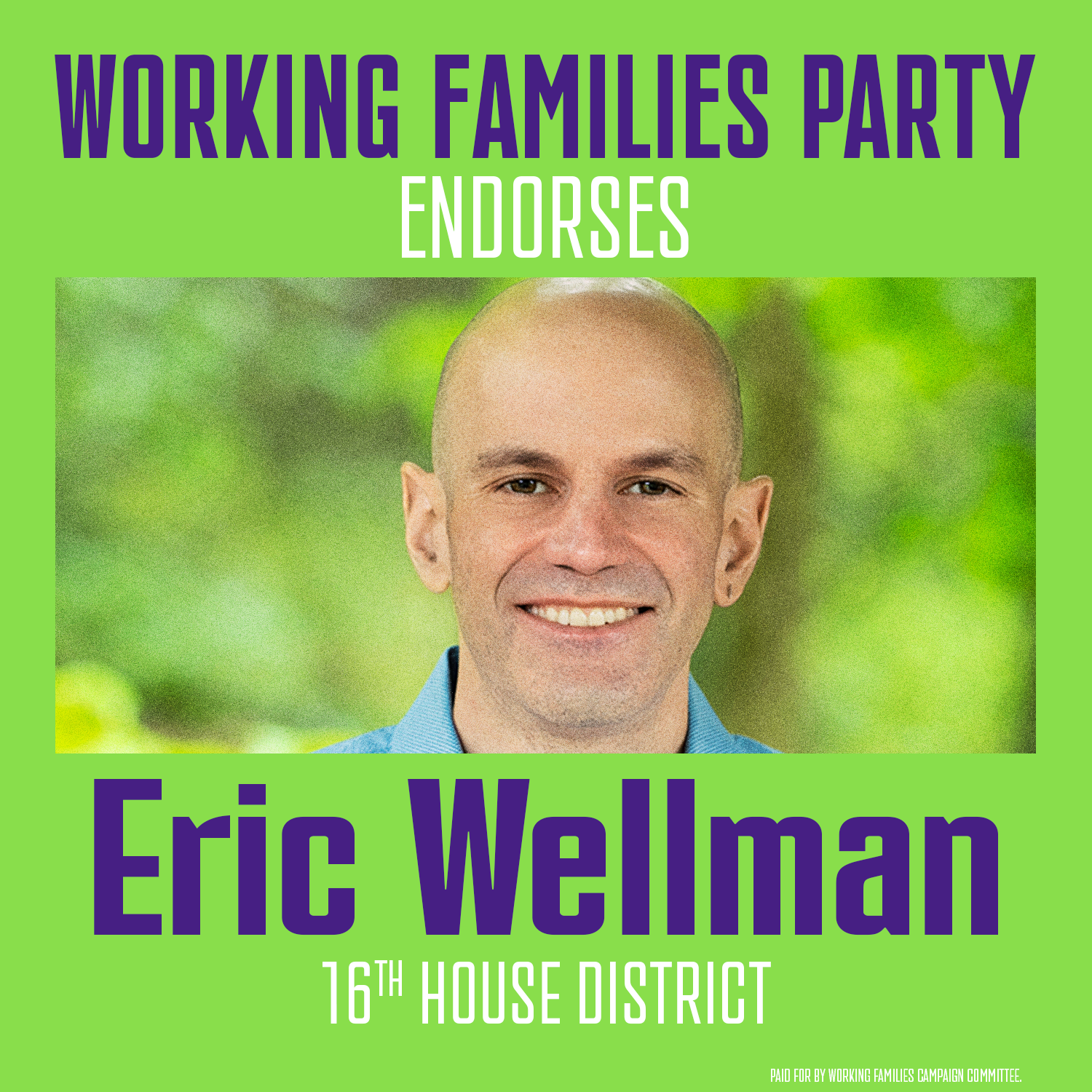 Simsbury Conn. – The Connecticut Working Families Party announced its endorsement of Eric Wellman for State Representative in the 16th district ahead of the democratic primary. Wellman, a two-time First Selectman of Simsbury, seeks to replace Rep. John Hampton, who is not running for reelection. 
"Eric Wellman is a proven leader that has shown his commitment to getting things done for working families," said Sarah Ganong, State Director of the Connecticut Working Families Party. "He understands the need to invest in education and opportunity for all, and long-term, inclusive economic growth. His years of  experience, vision, and focus on clean energy, and economic opportunity will move Connecticut forward. We are proud to endorse him as the best choice in the August 9th primary election."
Eric Wellman is a former two-term First Selectman and is currently serving a term on the board of selectmen. He has been a strong advocate for education and the environment. A former National Public Radio talk show host and reporter, he currently works as a consultant.
"If Connecticut doesn't work for all of us, it doesn't work for any of us.  I will be a champion at the Capitol for working people and families, and continue to push for social justice and good green economy jobs," says Wellman. "I am honored and proud to receive the endorsement of the Working Families Party."