CT WFP endorses eighty candidates for the state legislature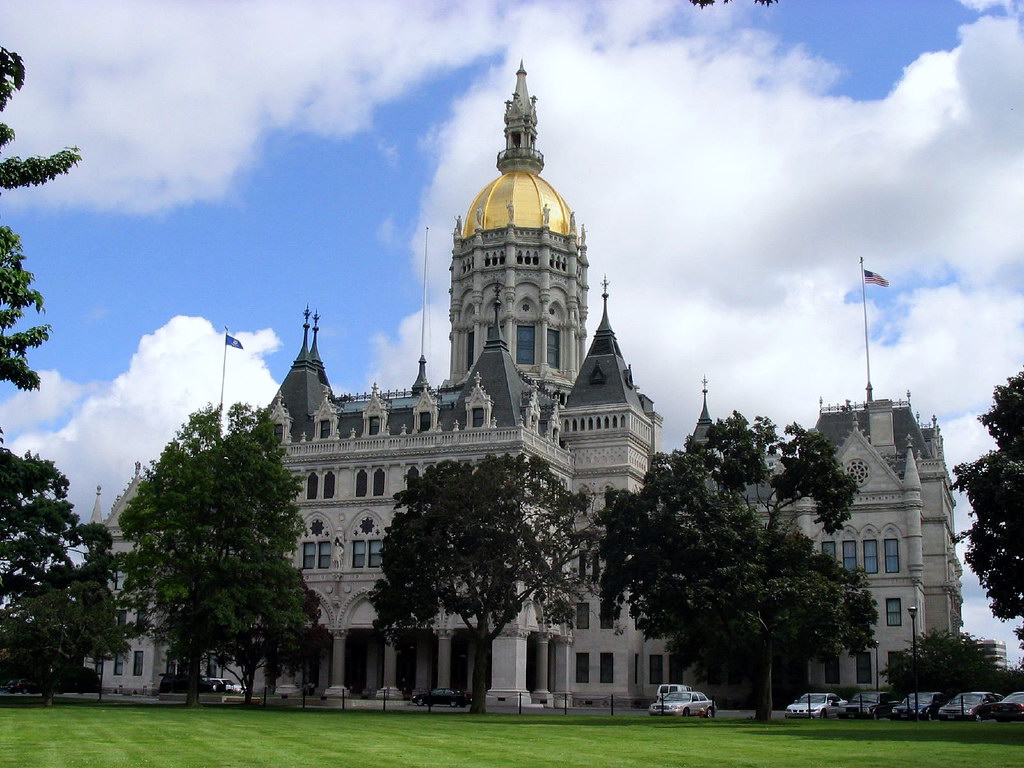 Hartford, Conn. – The Connecticut Working Families Party (WFP) announced today their endorsement for eighty candidates for the state legislature, seeking to bring an expanded progressive majority to the Capitol in the November election. These endorsements include candidates in all regions of the state, including several in leadership positions, as well as two candidates running just on the WFP line. The full list of endorsed legislative candidates is available below. 
"Connecticut needs more leaders committed to social, economic, and racial justice," said Sarah Ganong, State Director of the Connecticut Working Families Party. "Each of the candidates we have endorsed for the state legislature has a track record of fighting for working families. They are ready to champion the ambitious, bold legislation our state needs to build an economy that serves the needs of the many, not the privileged few. We are proud to endorse this diverse team and are looking forward to working with them to win this November and beyond."
The party will mobilize volunteers and activists during the campaign, organizing a grassroots effort, as well as providing key strategic, communications, and field support across the state.
"Connecticut has made great strides in recent years, passing legislation that makes working families its first priority. Paid family and medical leave, $15 minimum wage, debt-free community college, expanding healthcare, green jobs, all are part of a progressive agenda that was championed by WFP-endorsed legislators," says Ganong. "But there is a lot to be done after November. From housing to workplace rights, from healthcare to childcare, working families need more support to truly thrive. We know these candidates are committed to those issues and will work together with the WFP to make them a priority next legislative session."
With this endorsement, WFP completes its list of candidate endorsements for state office this election cycle. In addition to the 80 candidates for the Connecticut General Assembly, WFP endorsed candidates for statewide office including William Tong for Attorney General, Ned Lamont for Governor, Susan Bysiewicz for Lieutenant Governor, Erick Russell for State Treasurer, Sean Scanlon for Comptroller, and Stephanie Thomas for Secretary of the State.
| | |
| --- | --- |
| State House Candidates | District |
| Raghib Allie-Brennan | 2 |
| Ed Vargas | 6 |
| Mary Ann Hansen | 8 |
| Geoff Luxenberg | 12 |
| Jason Doucette | 13 |
| Eleni Kavros DeGraw | 17 |
| Kate Farrar | 20 |
| Mike Demicco | 21 |
| Rebecca Martinez | 22 |
| Emmanuel Sanchez | 24 |
| Peter Tercyak | 26 |
| Gary Turco | 27 |
| Amy Morrin Bello | 28 |
| Denise Mcnair | 30 |
| Rose Aletta | 32 |
| Jon Olin | 34 |
| Christine Palm | 36 |
| Nick Menapace | 37 |
| Nick Gauthier | 38 |
| Anthony Nolan | 39 |
| Christine Conley | 40 |
| Aundre Bumgardner | 41 |
| Derell Q Wilson | 46 |
| Dave Nowakowski | 47 |
| Susan Johnson | 49 |
| Kenneth Trice | 53 |
| Greg Haddad | 54 |
| Kevin Brown | 56 |
| Jaime Foster | 57 |
| Tom Arnone | 58 |
| Matt Despard | 59 |
| Jane Garibay | 60 |
| Maria Horn | 64 |
| Matthew Dyer | 66 |
| Ronald A. Napoli | 73 |
| Andrew M Rasmussen-Tuller | 77 |
| Mary Fortier | 79 |
| Michael Quinn | 82 |
| Jonathan Fazzino | 83 |
| Mary Mushinsky | 85 |
| Josh Elliott | 88 |
| Rebecca Hyland | 90 |
| Pat Dillon | 92 |
| Moira Rader | 98 |
| Quentin Williams | 100 |
| John-Michael Parker | 101 |
| Robin Comey | 102 |
| Kara Rochelle | 104 |
| Phoebe Holmes | 107 |
| Mary Welander | 114 |
| Laura Fucci | 117 |
| Frank Smith | 118 |
| Mike Smith | 119 |
| John F. Hennessy | 127 |
| Cristin McCarthy Vahey | 133 |
| Kadeem Roberts | 137 |
| Kevin Ryan | 139 |
| Lucy Dathan | 142 |
| Dominique Johnson | 143 |
| Corey Paris | 145 |
| David Michel | 146 |
| | |
| State Senate Candidates | District |
| Saud Anwar | 3 |
| MD Masudur Rahman | 4 |
| Rick Lopes | 6 |
| Cynthia Mangini | 7 |
| Matt Lesser | 9 |
| Gary Winfield | 10 |
| Christine Cohen | 12 |
| Jan Hochadel | 13 |
| Jorge Cabrera | 17 |
| Farouk Rajab | 18 |
| Catherine Osten | 19 |
| Martha Marx | 20 |
| Christopher Green | 21 |
| Juliemar Ortiz | 23 |
| Julie Kushner | 24 |
| Bob Duff | 25 |
| Mae Flexer | 29 |
| Eva Bermudez Zimmerman | 30 |
| Lisa Thomas | 35 |