CT WFP and the resounding progressive victories across Connecticut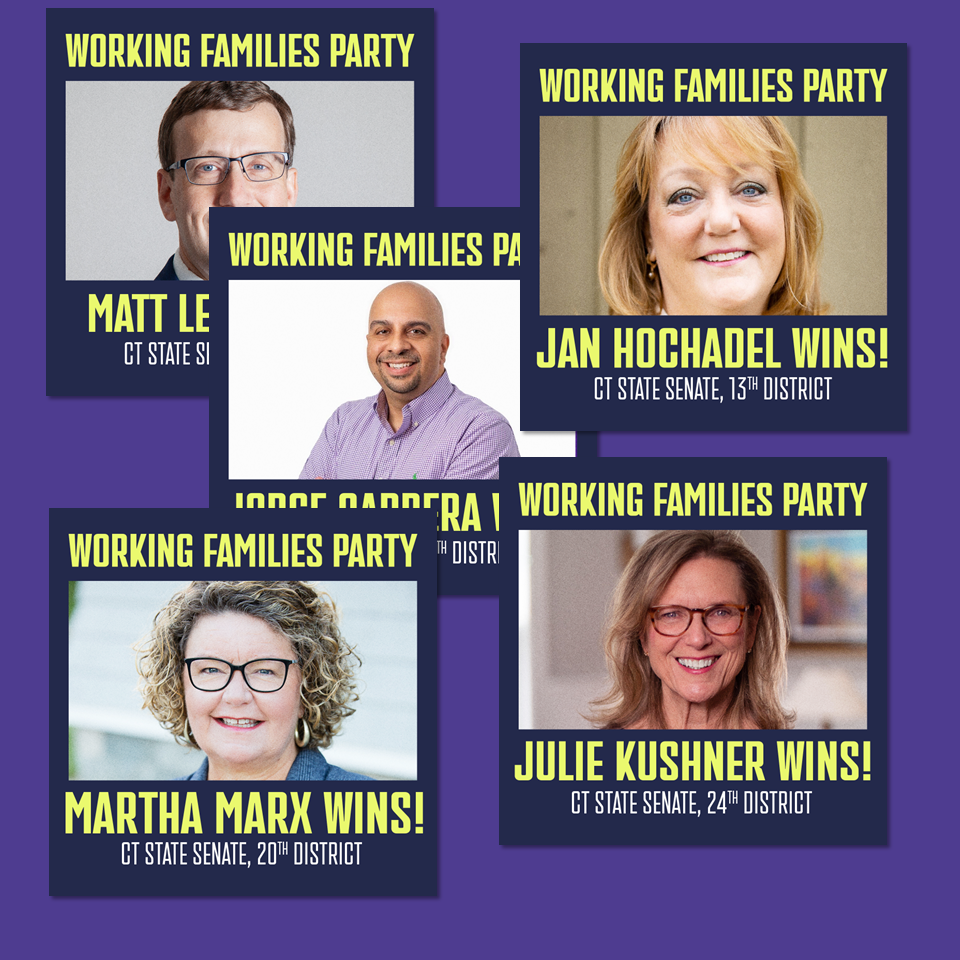 HARTFORD- Statement by Sarah Ganong, State Director, Connecticut Working Families Party (WFP), following the legislative and state elections results.
WFP believes politics should focus on addressing the real problems people are facing. We also believe that the only way to address these problems is together, using solidarity and compassion, and a government for the many, not the few.
Today, Connecticut voters have elected for office electing progressive leaders that live up to these values. WFP-backed candidates, many of whom were attacked for taking the WFP endorsement, have made clear working families, not the wealthy, will be at the center of their agenda.
Candidates like Jan Hochadel and Martha Marx, and re-elected champions like Jorge Cabrera and Julie Kushner, have drawn a clear path forward for our state that embraces solidarity, opportunity, justice, and respect. Voters have rejected the politics of fear and division. Every single WFP cross endorsed incumbent won their election. We are proud to have endorsed these leaders and look forward to working with them to continue fighting for social justice in our state. 
Early voting
Voters across the state indicated tonight their support for expanding access to Connecticut's ballot through support of the early voting amendment. Now the true work begins – not just early voting, but early voting through weekend hours and accessible locations for all working people in the state, not just the wealthy and well-connected.
We want to thank the work of volunteers and activists that have been critical in this election. For the past few months, we have built a grassroots effort across the state that has reached tens of thousands of voters knocking on doors, phone calls, and text messages. Each voter contact, each conversation, has made a difference.
Thank you
We are immensely proud of their work, as well as the work of the thousands of candidates, volunteers, and activists across the state that have delivered these victories for Connecticut working families.