Voters in Georgia Re-Elect Rev. Raphael Warnock to the U.S. Senate
On Tuesday, voters in Georgia re-elected Reverend Raphael Warnock, delivering a much-needed 51st vote in the U.S. Senate.
With the help of hundreds of Working Families Party activists and volunteers who knocked on nearly 100,000 doors, sent 3,600,000 text messages, made over 147,000 calls, and sent 5,000 postcards to voters across the Atlanta metropolitan area, Brunswick, Savannah, and beyond, incredible odds were overcome:
Republican Herschel Walker — a right-wing extremist backed by former President Donald Trump — was defeated, and Democrats secured an outright majority in the U.S. Senate.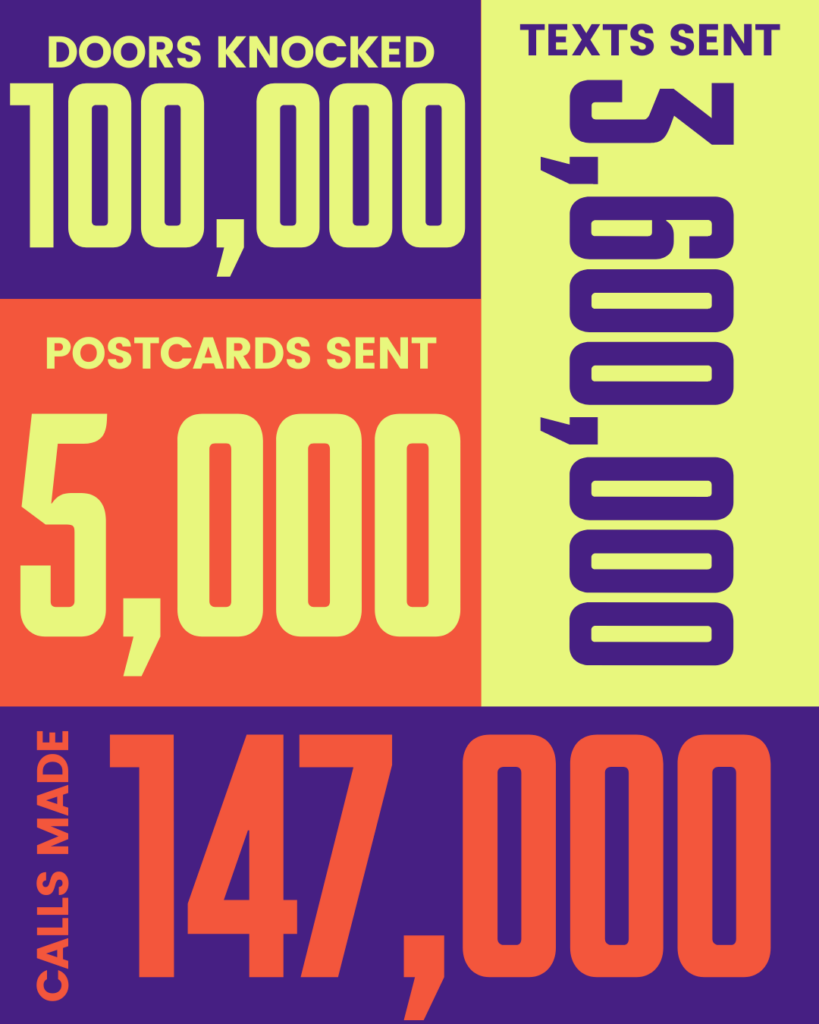 Warnock's victory comes on the heels of a midterm election where pundits predicted an all-but inevitable "red wave" that wasn't, and voters soundly rebuked right-wing extremism and attacks on abortion rights.
Now, with an expanded 51-seat majority, Democrats will have the votes to control Senate committees, unilaterally issue subpoenas, and expedite judicial and executive branch nominees over the next two years.
The power of corporate Democrats like Senator Joe Manchin and Kyrsten Sinema will also wane — with Warnock's 51st vote weakening their leverage over President Biden's agenda.
All in all, Democrats in the U.S. Senate will now be in a position to pass important legislation addressing the enormous crises facing working people.
---
We are proud of the work we've done together. We also know that the work that we're doing together is about more than just one election.
It's about building the multiracial party of our dreams.
Text 'Georgia' to 30403 to become a Georgia Working Families Party Member.