WFP Endorses Brandon Johnson for Mayor of Chicago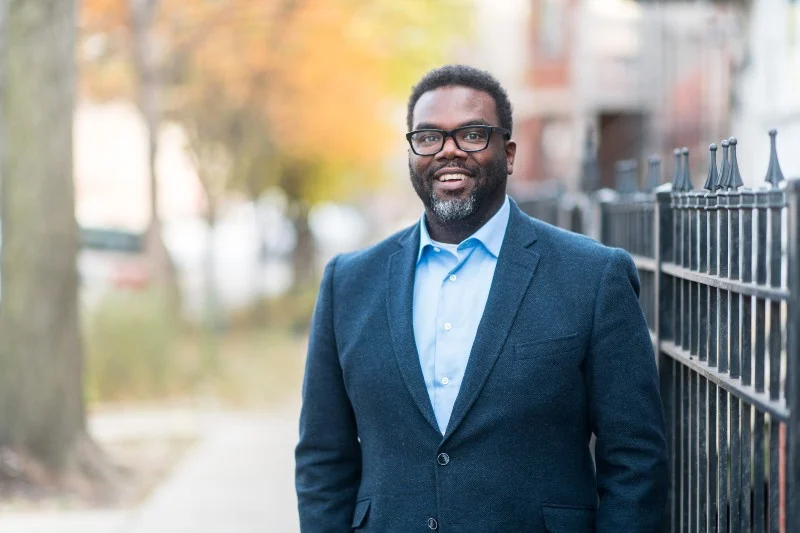 For Immediate Release: Monday, Jan. 30, 2023
Chicago, IL – The Working Families Party announced today its endorsement of Cook County Commissioner Brandon Johnson for mayor of Chicago.
"The city of Chicago deserves a battle-tested leader who champions working people — and that person is Brandon Johnson," said Working Families Party National Director Maurice Mitchell. "As a teacher, an organizer, a county commissioner, and a father raising a family on the West Side of Chicago, Brandon is prepared to tackle the city's most pressing issues with compassion, commitment, and creativity.
"We are proud to endorse Brandon today because his lived experience, his history of service, and his dedication to the people make him the ideal candidate for mayor."
With this endorsement, WFP seeks to bring a real progressive leader to the city committed to advancing economic justice, championing public safety, and bringing to end years of fiscal mismanagement.
"I'm honored to receive the support of the Working Families Party," Commissioner Johnson said. "It's time for new leadership in the city of Chicago because the politics of old have left us behind. I'm ready to bring the people to the fifth floor of City Hall, and usher in a new dawn of innovative and progressive policies that put communities first. I'm grateful for WFP's support, and I look forward to collaborating with them once elected."
The Working Families Party is the grassroots political party of the multiracial working class, fighting for a nation that cares for all of us. Over the past two decades, it has elected hundreds of progressive leaders at every level of government in states across the country. Last year, the party helped Chicago-area U.S. Rep. Delia Ramirez and five other new Members of Congress win their competitive Congressional primaries, strengthening the Progressive Caucus in the House of Representatives.
The endorsement builds on the growing momentum of Commissioner Johnson's campaign, and adds to the powerful coalition that Johnson is building across the city. Johnson has been endorsed by unions, community organizations and elected leaders throughout Chicago, including U.S. Reps Delia Ramirez and Jonathan Jackson, Illinois state representatives Lilian Jimenez, Lakesia Collins and Will Guzzardi, Cook County commissioners Anthony Quezada and Josina Morita, Alderpeople Daniel LaSpata, Jeanette Taylor, Byron Sigcho-Lopez, Rossana Rodríguez-Sanchez, Carlos Ramirez-Rosa, American Federation of Teachers, Illinois Federation of Teachers, Chicago Teachers Union, SEIU Local 73, SEIU Healthcare, Cook County College Teachers Union, AFT Local 943, United Working Families, People United for Action, United Northwest Side, ONE People's Campaign, 25th Ward IPO, 30th United Chicago, 33rd Ward Working Families, 39th Ward Neighbors United, United Neighbors of the 35th ward, 48th Ward Neighbors for Justice and more.