WFP Philly Slate Raises $340,000 to Take on GOP Opponents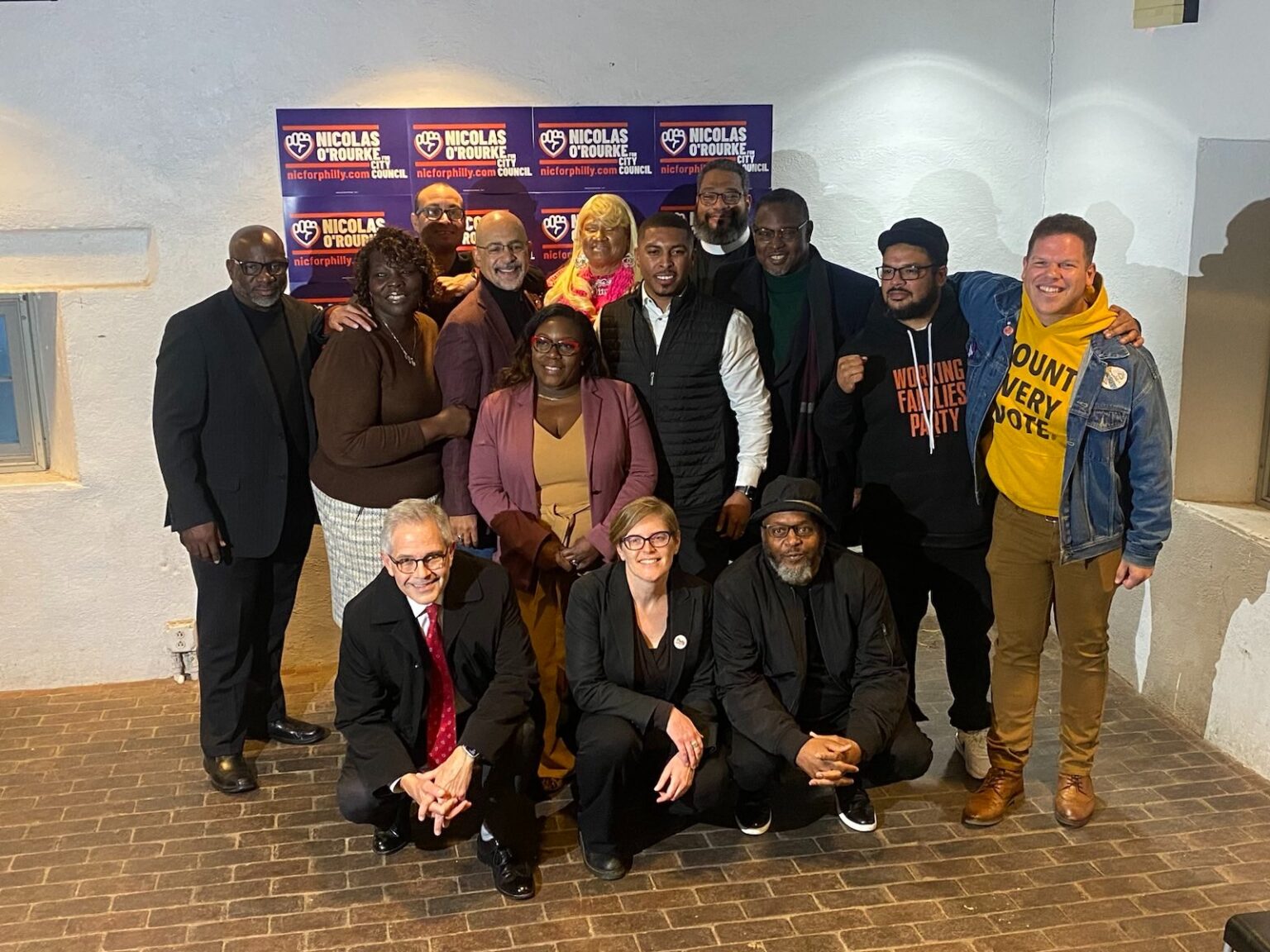 Councilmember Kendra Brooks Leads Slate with $140K Raised
PHILADELPHIA, PA – Working Families Party Councilmember Kendra Brooks, at-large city councilmember candidate Nicolas O'Rourke, and city commissioner candidate Jarrett Smith announce a historic fundraising haul for their efforts to capture the GOP seats in City Hall this November.
As of the end of year campaign finance filing deadline, the slate raised $340,000 total with the individual campaigns of Councilmember Brooks raising $140,000, O'Rourke raising $110,000, and Smith raising $90,000.
"I'm grateful for the continued support of our grassroots donors. We built a historic movement in 2019 dedicated to putting working families in and kicking Republicans out of City Hall. Our coalition has only grown since then and we know we are well positioned to win in November. I'm confident we will make history again this year," said Kendra Brooks.
The collective effort demonstrates the most serious effort to oust the GOP from City Hall in Philadelphia history. Councilmember Kendra Brooks is already well positioned to break her previous third party fundraising records from her 2019 election. O'Rourke's fundraising numbers show earlier investment in the WFP slate for the two designated at-large city council seats reserved for minority status, including institutional support they did not have at this time in 2019. Smith's total demonstrates he will have the resources for the Working Families Party to contend for a seat in the city commissioner's office for the first time in history.
"I am blessed for the support my campaign has earned for City Council and am confident we will have the resources to win," said Rev. Nicolas O'Rourke. "We are seeing much earlier engagement from grassroots organizations and small dollar donors underscoring what I know to be at stake this November. We are building an even bigger coalition to throw the GOP out of City Hall this year."
Combined, the three campaigns individual donors totaled 1,471. For Brooks and O'Rourke nearly 75 percent of donors gave less than $100. For Smith, 50 percent of donors gave less than $100. The campaigns and Working Families Party are growing a significant grassroots donor base that will allow them to continuously tap into in the lead up to November. All campaigns have also enjoyed support from a wide spectrum of labor unions, progressive organizations, and elected officials.
"It's not even Election Day and the people are already making themselves heard with their support for our grassroots movement," said Jarrett Smith. "This campaign set out to make history by challenging the Republican Party on their own turf, and I'm so grateful that the people are responding. It's clearer now than ever that Philadelphians want the extremist Republican Party out of their democracy. It's time to kick the Republicans out and bring working families into city government."
Background
Philadelphia Inquirer, October 9, 2019: "In her bid to win a Philadelphia City Council seat that has been held by Republicans for decades, Working Families Party candidate Kendra Brooks has drawn endorsements from high-profile elected officials and some unions, anger from the city's Democratic establishment, and the backing of Philly's progressive movement. She's also raised a record amount of money for a third-party candidate. By mid-September, Brooks had raised $147,000, and her Working Families Party running mate, Nicolas O'Rourke, had brought in $87,000."
Billy Penn, January 23, 2023: But Kendra Brooks of the Working Families Party in 2019 shocked the political establishment by nabbing an at-large seat. And though he fell short of winning a spot, fellow WFP member Nicolas O'Rourke also performed well — garnering more votes than all GOP candidates who weren't incumbents.
Al Dia News, January 23, 2023: Smith's run promises to be the largest, most robust campaign in history to challenge the Republican Party's control of the seat. Smith's launch is the first time a Working Families Party Run member has run for City Commissioner, setting up a very likely faceoff between WFP and the Republican Party, the first time a serious challenge for the minority-party city commissioner seat has occurred.
###