Janet Protasiewicz wins in Wisconsin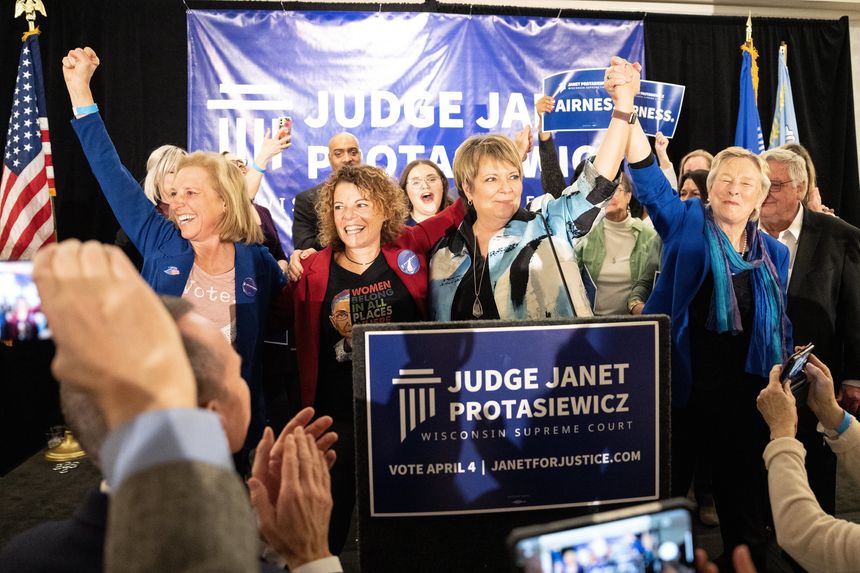 Judge Janet Protasiewicz has won her election for Supreme Court in Wisconsin!
This was one of the most important elections before 2024. Janet will be the deciding vote on the court, which could play a pivotal role in protecting the vote in the 2024 presidential election.
Judge Protasiewicz could also rule on the Wisconsin's Attorney General's challenge to the state's 1849 abortion ban with no exceptions for rape or incest, which took effect after the U.S. Supreme Court overturned Roe v. Wade.