WFP Endorses Raquel Terán for Arizona's 3rd Congressional District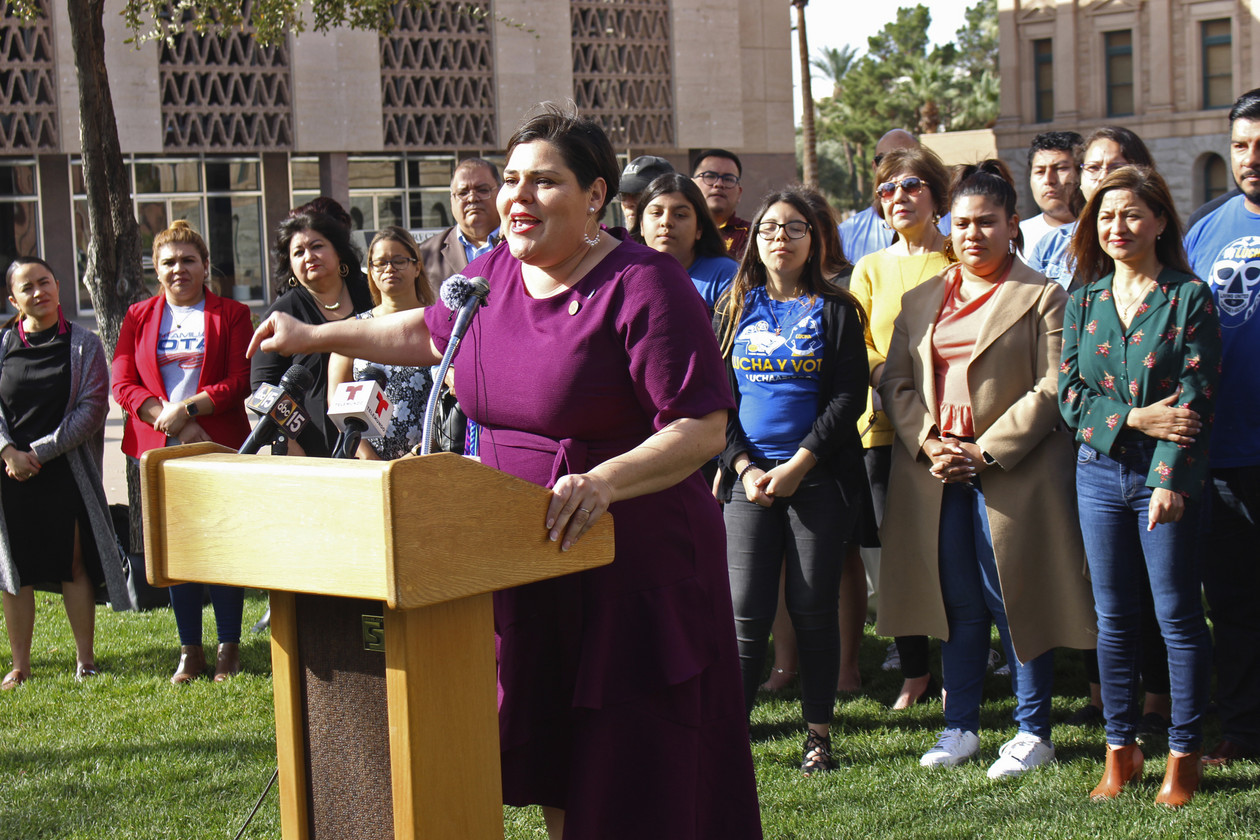 Progressive Political Group With Winning Record in Congressional Primaries to Give Organizer & State Senator Terán a Boost in '24
Phoenix – The Working Families Party announced its support for State Sen. Raquel Terán, a long-time union and community organizer, for Congress in Arizona's third district.
"Raquel Terán is an organizer with vision and values, and she's exactly the kind of champion Arizonans need in Congress," said Matthew Marquez, Southwest Campaigns Director at the Working Families Party. "Raquel has organized in our communities, fought for legislation to expand access to healthcare and protect abortion rights, and beat back extremist MAGA Republicans across the state. She has always been a powerful voice for working people. We're thrilled to support her and can't wait to partner with her in Congress to advance a people's agenda."
Sen. Terán was born in Douglas, Arizona, and raised in Agua Prieta, Sonora, Mexico, on the street that divides the United States from Mexico. In 2006, facing heightened anti-immigrant sentiment in Arizona, Terán started organizing our community and built the coalition that successfully recalled Senator Russell Pearce, author of the infamous anti-immigrant SB 1070, and rejected Joe Arpaio in 2016. She has worked as an organizer for Mi Familia Vota and UFCW.
"I am deeply grateful for the support of the Working Families Party," said Terán. "I want an Arizona economy that rewards hard work – not wealth – and WFP members are on the frontlines of that fight every day. I look forward to partnering with them in the journey to Congress and our shared fight for working families."
In 2018, Terán was elected to the Arizona House of Representatives, and she was appointed to the State Senate in 2021. She served as Chair of the Arizona Democratic Party and helped lead the campaign that helped elect Democrats as Governor, Attorney General, Secretary of State, and U.S. Senator.
The Working Families Party is the political party of the multiracial working class, fighting for a nation that cares for all of us. In last year's midterms, the Working Families Party made its biggest intervention in Congress yet when it helped six progressive champions win competitive Congressional primaries, including Greg Casar, Delia Ramirez, Summer Lee, Jasmine Crockett, Maxwell Frost, and Becca Balint.