Connecticut Working Families Party endorses 66 candidates in municipal elections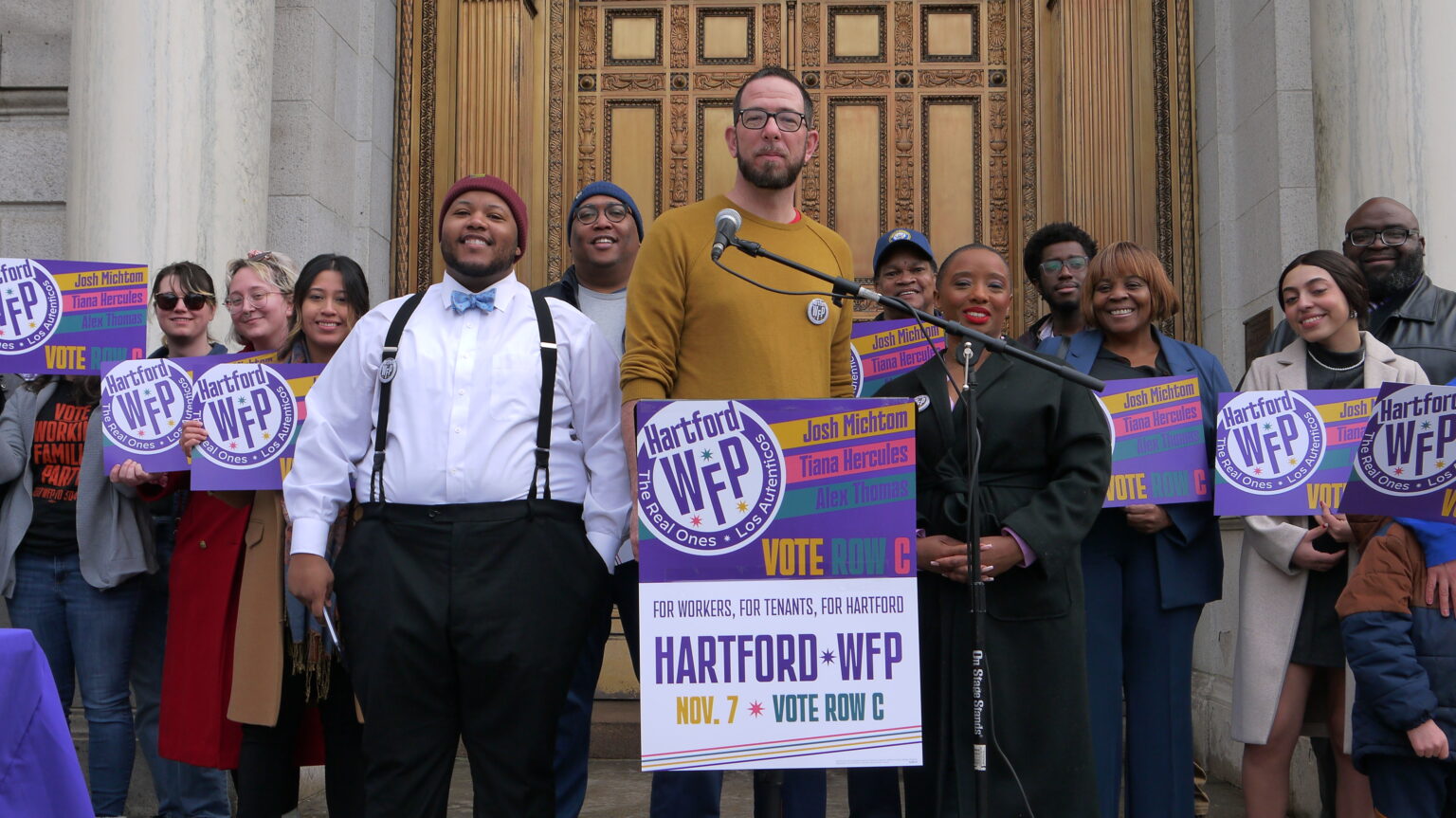 Hartford, Conn. – The Connecticut Working Families Party (WFP) announced today their endorsement for 66 candidates running for local office across the state, looking to strengthen and expand progressive power in Connecticut cities and towns. These endorsements include municipal candidates in Bridgeport, Danbury, Fairfield, Hamden, Hartford, Meriden, Middletown, New Britain, New Haven, New London, Norwalk, and Windham. The full list of endorsed candidates is available below.  
"We want to build a state where everyone, no matter who they are or where they live, has the opportunity to thrive and prosper," said Sarah Ganong, State Director of the Connecticut Working Families Party. "Many of the policy decisions that open the door to opportunity and help us build a better, more inclusive Connecticut happen at a local level. The candidates we are endorsing today are committed to advance social, economic, and racial justice in each of their communities."
The party will mobilize volunteers and activists during the campaign, organizing a grassroots effort, as well as providing key strategic, communications, and field support across the state.
"Our cities and towns have a big say on education, housing, policing, and many issues that have a direct, immediate impact on working families," said Ganong. "We need local leaders that will work to strengthen our schools, expand access to housing, and keep our communities safe. We know these candidates are committed to those issues and will work together with the WFP to make them a priority during the election cycle and once in office."
| | |
| --- | --- |
| Bridgeport | |
| Albert Benejan | Board of Education |
| Joanne Kennedy | Board of Education |
| Aikeem Boyd | City Council |
| Tyler Mack | City Council |
| Tammy Roseboro | City Council |
| Danbury | |
| Kate Conetta | Board of Education |
| Al Almeida | Board of Education |
| Dennis Perkins | City Council |
| Frank Salvatore Jr | City Council |
| Paul Rotello | City Council |
| Jeffrey Tomchik | City Council |
| Lou Giordano | City Council |
| Holly Robinson | CIty Council |
| John Laughinghouse | City Council |
| Joseph Britton | City Council |
| Sonia Havasi | City Council |
| Ryan Hawley | City Council at Large |
| Shaun Ratchford | City Council at Large |
| Roberto Alves | Mayor |
| Laurie Esposito | Town Clerk |
| Theodore J. Haddad, Jr. | Zoning Commission |
| Sidney Nazario | Zoning Commission |
| Olga Mejia | Zoning Commission |
| Jacqueline Cabrera | Zoning Commission |
| Jennifer O'Neil | Zoning Commission |
| Tim Maroney | Zoning Commission |
| Alexis Villacres | Zoning Commission (Alternate) |
| Fairfield | |
| William Tuttle | Representative Town Meeting |
| Hamden | |
| Rhonda Caldwell | Legislative Council |
| Hartford | |
| Alex Thomas | City Council |
| Josh Michtom | City Council |
| Tiana Hercules | City Council |
| Meriden | |
| Michael Rider | Board of Education |
| Middletown | |
| Ben Florsheim | Mayor |
| Gene Nocera | Common Council |
| New Britain | |
| Nate Simpson | City Council |
| Richard Lacourciere | City Council |
| Chris Anderson | Mayor |
| New Haven | |
| Eli Sabin | Alder |
| Kimberly Edwards | Alder |
| Ellen Cupo | Alder |
| Michael Smart | City Clerk |
| Justin Elicker | Mayor |
| New London | |
| Alisha Blake | Board of Education |
| Danni Cruz | Board of Education |
| Elaine Maynard-Adams | Board of Education |
| Jeff Hart | City Council |
| Alma Nartatez | City Council |
| Reona Dyess | City Council |
| Michael Passero | Mayor |
| Norwalk | |
| Ashley Gulyas | Board of Education |
| Diana Carpio | Board of Education |
| Jenn McMurrer | Common Council |
| Jalin Sead | Common Council |
| Lisa Shanahan | Common Council |
| Melissa Murray | Common Council |
| Darlene Young | Common Council |
| Greg Burnett, Sr | Common Council – At Large |
| Nora Niedzielski-Eichner | Common Council – At Large |
| Barbara Smyth | Common Council At-Large |
| Josh Goldstein | Common Council At-Large |
| Johan Lopez | Common Council At-Large |
| Harry Rilling | Mayor |
| Windham | |
| Rose Reyes | Town Council |