Meet Rev. Nicolas O'Rourke and Kendra Brooks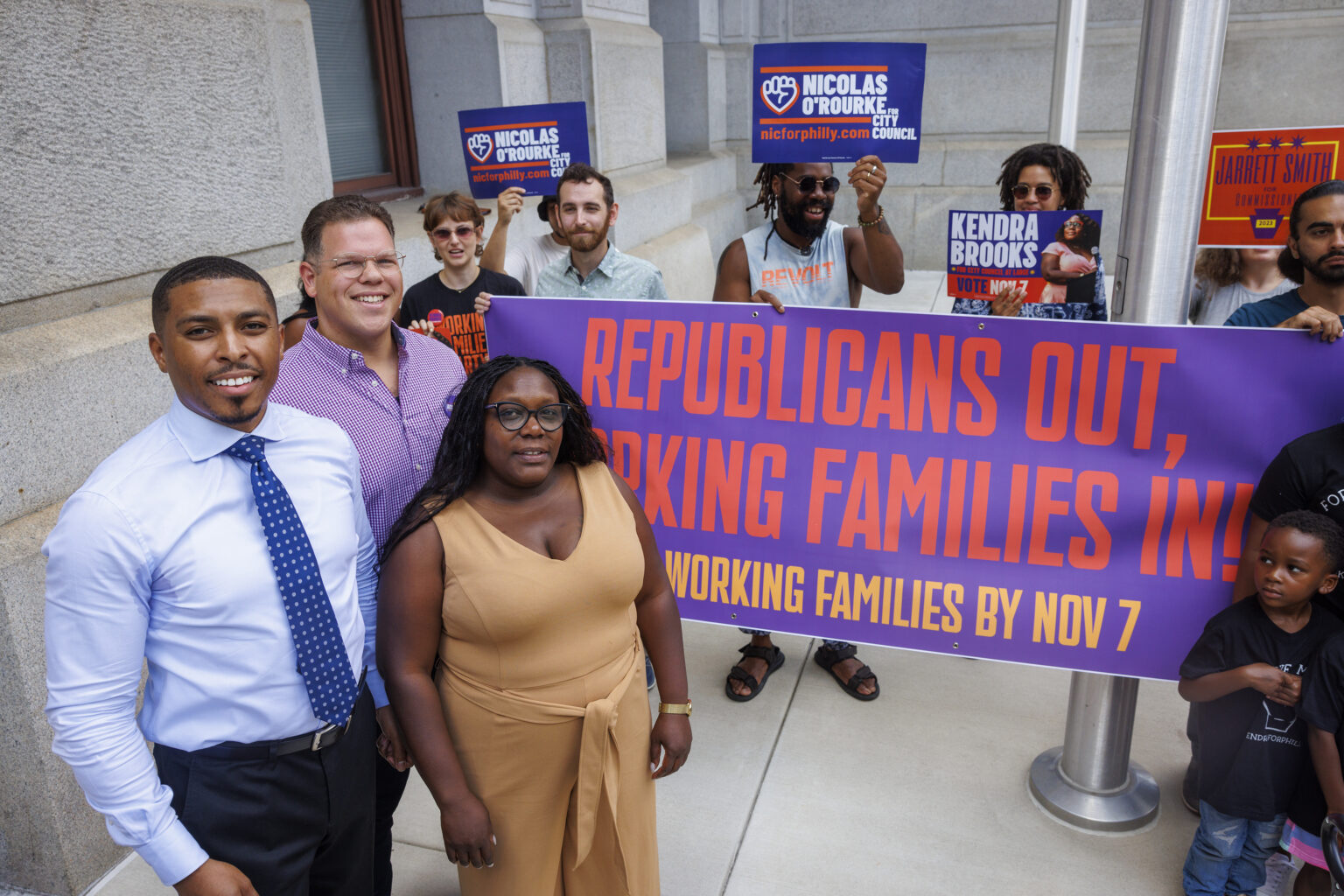 In every Philadelphia city council election since 1951, Democrats have won five of the seven at-large council seats, the most a party can hold. If enough of us vote for both Nicolas O'Rouke and Councilmember Kendra Brooks, along your three favorite Democrats, we can kick Republicans off of our city council and win representatives who stand up for fairer schools, higher wages, and safer neighborhoods.
Meet the Working Families Party candidates on your ballot this fall:
Meet Rev. Nicolas O'Rourke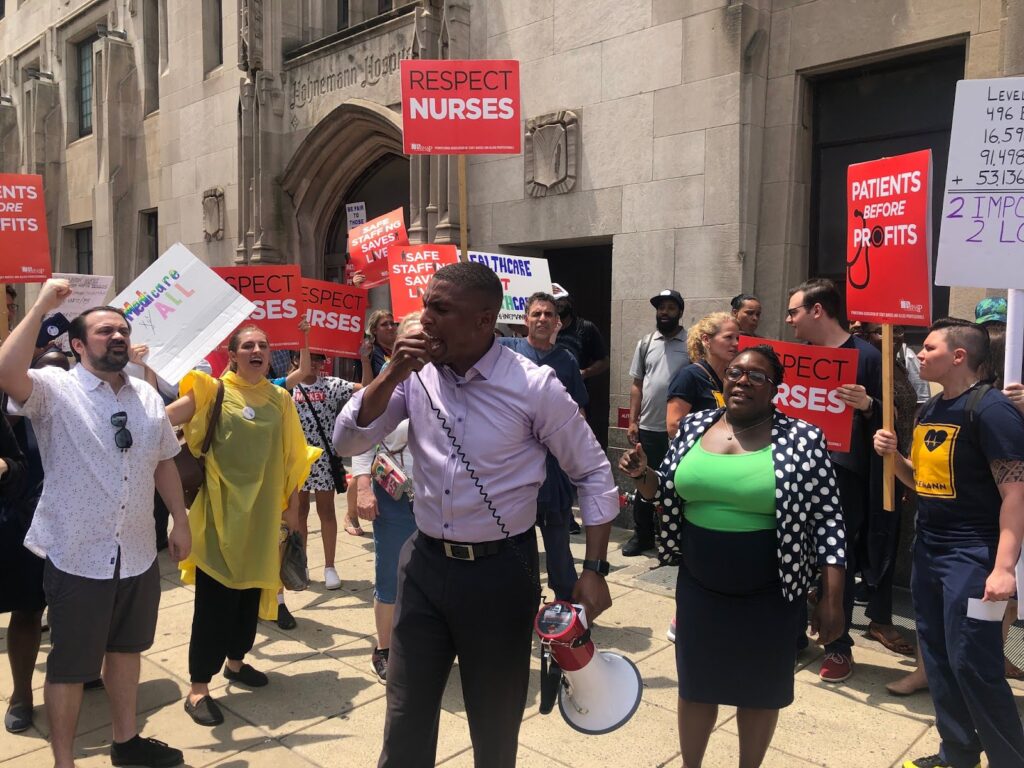 Nicolas was raised in a proud, Black, working class family and growing up, he saw how social, economic and political injustice put strain on families and communities. Nicolas' father was a truck driver and his mother a telephone operator, a bus driver, and a union steward. They taught Nicolas every day that anything worth having was going to require hard work and dedication.
Nicolas has been organizing to lift up working-class communities for years as a minister at Living Water United Church of Christ, and an activist and organizer with the PA Working Families Party. That work has connected Nicolas to the challenges facing families in every corner of Philadelphia and has shown him how we can make real change when we work and fight together for it. He is running on a platform that includes expanding affordable housing, ensuring public schools are fully-funded, ending racist police violence, and securing dignity for all workers.
Nicolas knows we can build a Philadelphia with an abundance of jobs that pay fairly, communities safe from gun violence, homes that families can afford and can keep, and schools we can be proud of. Whether it's responding to the needs of his congregants or standing with leaders like Concilmember Kendra Brooks to take action on gun violence and reproductive justice inside City Hall, Nicolas has the proven record of fighting for fairness and change that we need on the City Council.
Meet Councilmember Kendra Brooks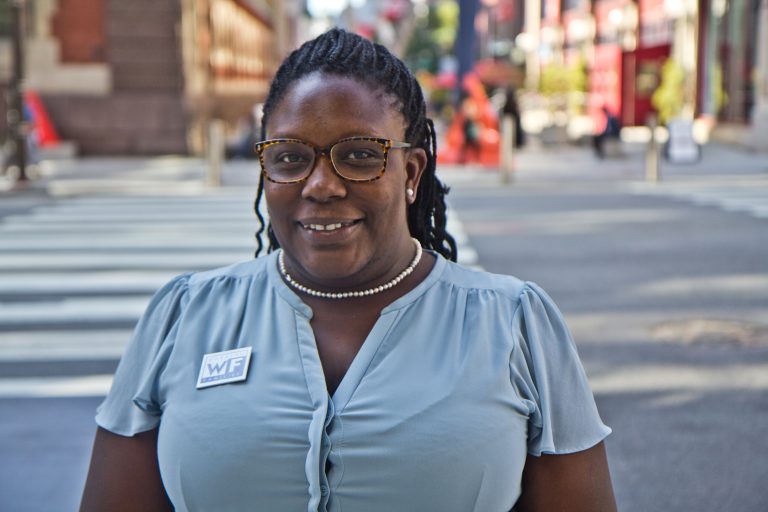 Kendra Brooks grew up in Nicetown where she saw firsthand how under-funded schools, suppressed wages, racist housing policies, mass incarceration kept families struggling and the middle class out of reach. Kendra worked her way through college as a young mom, and as a member of 1199C, experienced how unions can ensure fairness and dignity for working families like hers.. Later, working at Easterseals, she worked with young people with disabilities and their families to access services until a Republican state budget forced layoffs to the organization. Kendra lost her job and soon after her home – which only made her even more motivated to organize in her community for a better city.
After years advocating for neighborhood public schools and organizing against gun violence as a Black mom in North Philly, Kendra Brooks stepped up to run for office.
In 2019 Kendra made history as the first independent third-party candidate to win a seat in decades on Philadelphia's city council. In doing so, she kicked off one of the Republican members and used that seat to fight and win progress to combat gun violence, protect reproductive freedom, modernize our public schools, and make housing more affordable.
We have a lot more to do to build the Philadelphia that we all deserve, where schools are fully funded, housing is a human right, every one has has access to a good-paying job, and we all can sleep safely free from the threat of gun violence. Kendra will keep fighting for this vision because she believes in the power of working people coming together around a shared vision for change. It's the only way we can build a city for the many, not the few.