Virtual Labor Solidarity Rally with WFP and UAW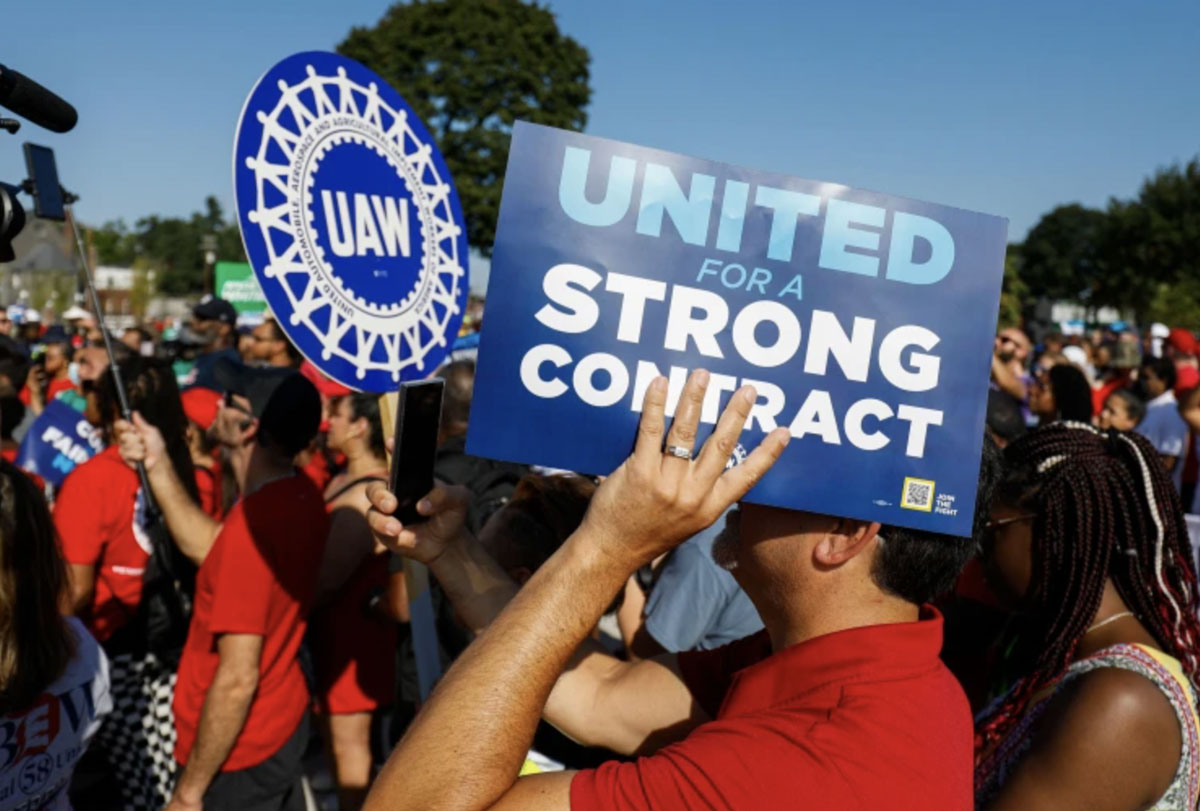 On Sunday September 10th at 7pm ET, join UAW President Shawn Fain, Rep. Rashida Tlaib, WFP National Director Maurice Mitchell, Center for Popular Democracy Action, Detroit Action, Jobs with Justice, MoveOn, OLÉ, Our Revolution, People's Action, SEIU, Standing Up for Racial Justice, Sunrise Movement, and United We Dream Action, and movement leaders from around the country in a show of solidarity with UAW workers: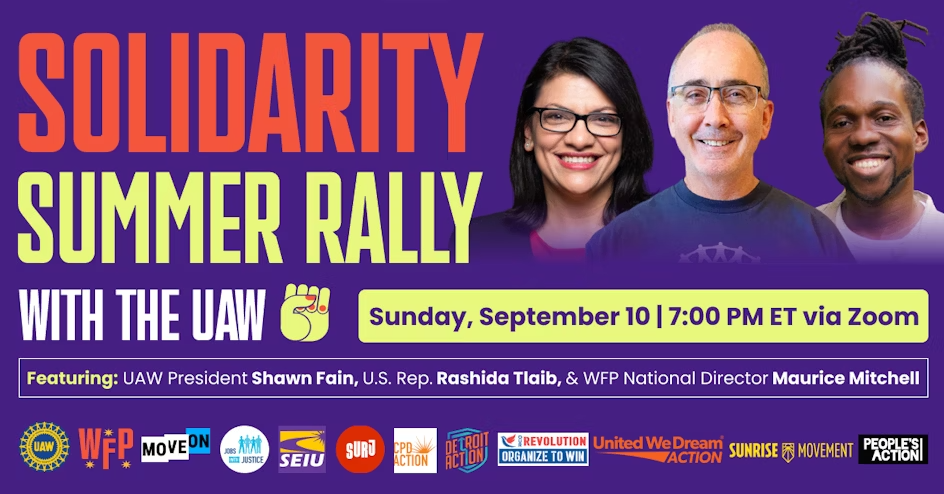 UAW President Shawn Fain will be detailing the latest on bargaining and speaking to the best way to support. Rep. Tlaib, Maurice Mitchell, and others will be sharing stories of solidarity and why all of us need to join the struggle for a fair contract.
Big business wants to roll back advances workers have made. We're not going to let that happen. RSVP here and we'll send you a link to join us Sunday 9/10 at 7pm ET.