Working Families Party to Hold First National Convention in Philadelphia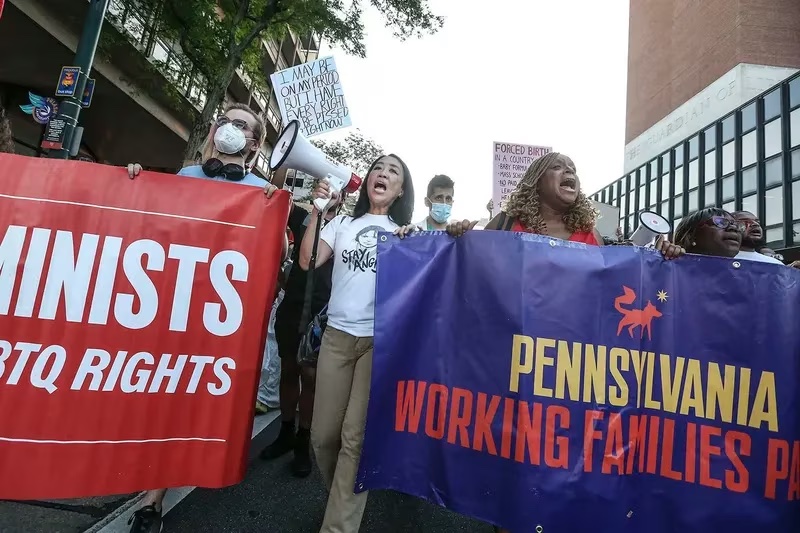 PHILADELPHIA (Oct. 3, 2023) — The Working Families Party will hold its first-ever national convention on Oct. 6-8 in Philadelphia, as elected officials, labor representatives, organizers, activists, and artists from around the country come together to chart the next chapter of the growing political force.
Join us on this page starting on Friday, October 6th to watch live coverage of the event.
WFP was founded twenty-five years ago in New York by a coalition of labor unions, community organizations, and activists. Since then, it has expanded to seventeen states and runs WFP candidates in every region of the country. It has recruited, trained, and elected thousands of candidates to office at every level of government. WFP elected leaders have gone on to raise wages, guarantee paid sick time and family leave, and strengthen voting rights for millions of working people.
"Over the last twenty-five years, we've played a long game to build power for the multi-racial working class, and it's working," said Nelini Stamp, Director of Strategy and Partnerships for the Working Families Party. "In our first-ever national convention, WFP members and leaders from around the country are going to gear up for a pivotal election in 2024 and to plan for the next ten or twenty-five years of WFP."
More than seventy elected officials from across the country will be in attendance over the three-day convention, including U.S. Reps. Summer Lee, Delia Ramirez, Greg Casar, Chicago Mayor Brandon Johnson, and New York City Comptroller Brad Lander. Nineteen states are sending delegations to the WFP National Convention, as are national partner organizations like the Communications Workers of America, Service Employees International Union, Mijente, United We Dream, and MoveOn.
"For the last twenty-five years, the Working Families Party has elected leaders who are accountable to working people and ready to co-govern with the labor movement and social movements," said U.S. Rep. Summer Lee. "WFP has grown bigger and stronger every year and every election cycle. I'm proud to join them in Philadelphia for their first-ever national convention."
Philadelphia is sometimes considered the birthplace of American democracy. It was the site of a nascent anti-slavery party's first national convention in 1856. In 2019, the Working Families Party made history when it elected Kendra Brooks to an at-large city council seat, winning a seat traditionally reserved for Republicans. Brooks is running for reelection this year alongside pastor and organizer Nicolas O'Rourke.
"At a time when our democracy is under attack by the authoritarian right, it's only fitting to hold our party's convention where American democracy got its start," said Philadelphia City Councilmember At-Large Kendra Brooks. "In Philadelphia and all over the country, WFP is working hard to kick Republicans out of power—and bring working families in."