California Working Families Party Endorses Barbara Lee for U.S. Senate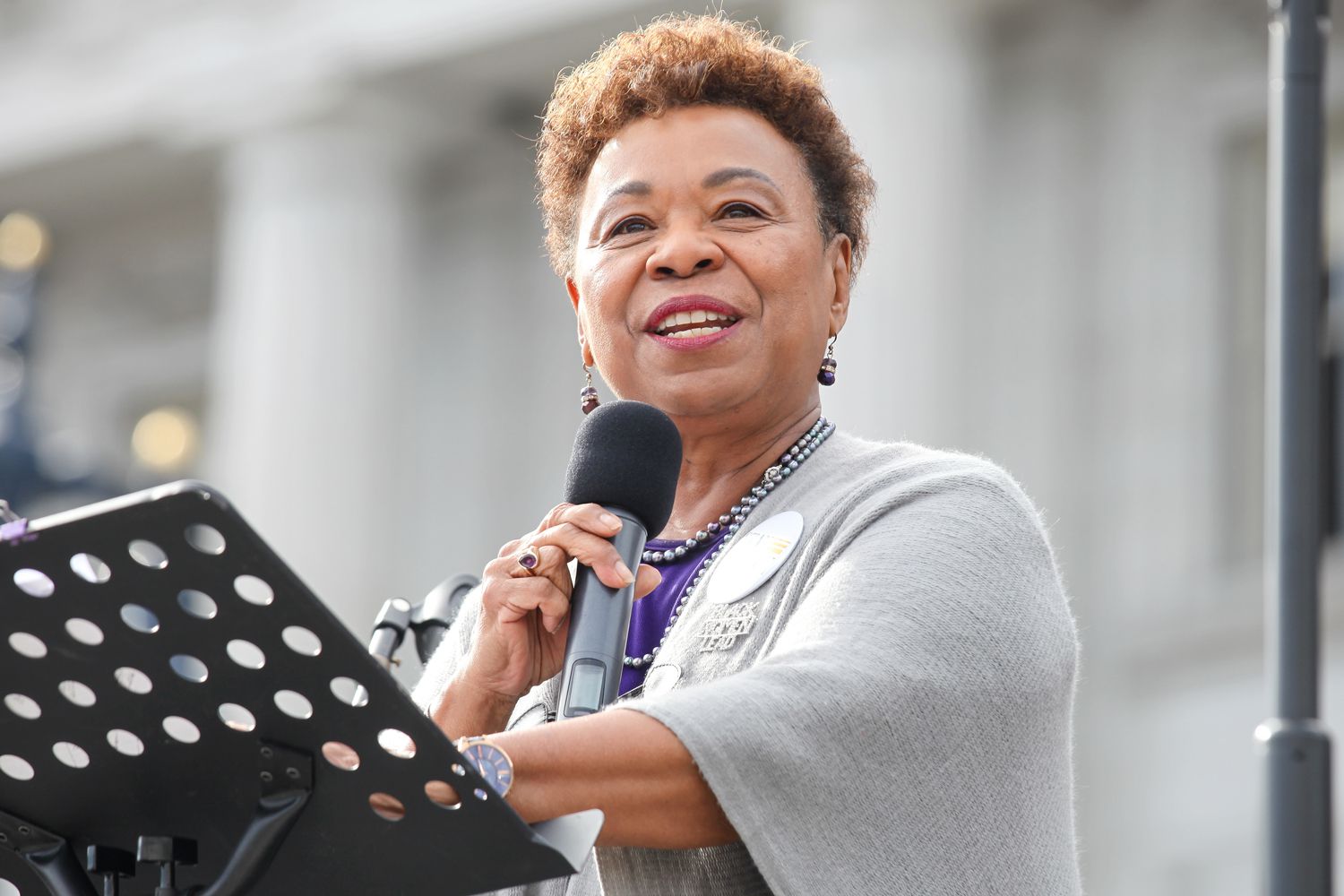 Rising Political Movement Will Mobilize Members & Allies in Support of Progressive Stalwart Ahead of March 5 Election
For Immediate Release: Monday, July 24
CALIFORNIA — The California Working Families Party endorsed Congresswoman Barbara Lee for the U.S. Senate to fill Diane Feinstein's seat. 
"Barbara Lee is a progressive legend, with a decades-long track record of fighting for everyday Californians," said Working Families Party State Director Jane Kim. "Congresswoman Lee has never been afraid to take on big fights, and we're so proud to stand with her in this one. Between now and March 5, we're committed to mobilizing our members, our allies, and progressive voters across the state to support her run."
The event follows a robust endorsement process that included candidate questionnaires, interviews, and a live-streamed forum viewed by thousands online and hundreds of supporters at more than a dozen in-person watch parties.
"I am incredibly honored to have the support of the Working Families Party and the progressive grassroots leaders they represent," said Congresswoman Barbara Lee. "I understand the challenges that California families face because I've faced them too, and I'm excited to hit the campaign trail with the Working Families Party to talk about how we can lift people out of poverty and grow the middle class in California."
In August, CA WFP will launch a tour with Congresswoman Lee to rally its membership in support of her candidacy.
Lee has a long history as a progressive champion. She was the first African American woman elected to the State Assembly and Senate from Northern California. In the legislature, she wrote California's first Violence Against Women Act and the California Schools Hate Crimes Reduction Act. In 1998, she became the first woman elected to Congress from her district. Lee spearheaded nearly every major piece of HIV/AIDS legislation and worked with then-President Bush to secure $15 billion in funding to address the epidemic. She introduced the landmark Marijuana Justice Act to reform unjust marijuana laws and address their disproportionate impact on people of color. And, when every other member of Congress wouldn't, she cast the sole no vote against giving the president unlimited war powers after 9/11.
"Congresswoman Lee has demonstrated an unwavering commitment to a policy agenda that benefits young people and working-class Latinx communities in California," said Hairo Cortes, Executive Director of Chipsa and member of the Working Families Party State Committee. "From supporting Medicare for All, critical criminal justice reforms, and investments in housing and education, Congresswoman Lee has demonstrated a clear commitment to address the issues Latinxs face in this country. She is the champion young people and Latinx communities deserve."
The Working Families Party is the grassroots political party of the multiracial working class, fighting for a nation that cares for all of us. Over the past twenty-five years, it has elected hundreds of progressive leaders at every level of government in states across the country. WFP has changed the political landscape in states like New York, Connecticut, Delaware, New Mexico, and more.
"At the very beginning of her campaign, Congresswoman Lee came to the City of San Bernardino to meet with local elected officials, organizers, and residents," said Sky Allen, Executive Director of Inland Empire United and member of the Inland Empire chapter of California Working Families Party. "Congresswoman Lee is running to represent working families in every part of the state, and we're proud to support her."
In last year's midterms, the Working Families Party made its biggest intervention in Congress yet when it helped six progressive champions win competitive Congressional primaries, including Greg Casar, Delia Ramirez, Summer Lee, Jasmine Crockett, Maxwell Frost, and Becca Balint. WFP also played a crucial role in helping defend U.S. Sen. Raphael Warnock's Georgia Senate seat and securing wins for purple-district progressives like Jahana Hayes, Pat Ryan, and Andrea Salinas.
Last year, more than forty California community, labor, and political groups launched WFP. The party has organized chapters composed of individuals, community organizations, and labor unions in six regions of the state: Central Coast/Valley, Inland Empire, Orange County, San Diego, Los Angeles, and the Bay Area.
CA WFP's first California election cycle was a smashing success: members and activists made millions of phone calls and knocked on tens of thousands of doors to support progressive incumbents like California Assembly Members Alex Lee and Ash Kalra, and elect six new Working Families champions to the California state legislature, ultimately winning 35 of the 59 races the party endorsed in 2022.